"Pokemon Go" captures national attention, breaks stereotypes
Pokemon Go became popular overnight and captivated millions in the process.
[youtube https://www.youtube.com/watch?v=xwa10vKZrRo]
When "Pokemon Go" was released in June of 2016, it quickly became the gaming craze of the summer. Pokemon fans all over the world emerged as trainers, walking around in the real world to gather Pokemon in the virtual world and obtain virtual prizes in the process.
Like millions of Americans, West students have started to train and compete using "Pokemon Go." Anna Brown '19 is one such student.
"I was so excited to have a game that reminded me so much of my childhood as an app for my iPhone, and the idea of walking in order to play really appealed to me, because I felt this might encourage me to somewhat exercise," Brown said. "I mostly started playing as more of a joke and expected to delete the app after a couple days. I never would have imagined it's popularity or that I would enjoy the game so much.
"
I mostly started playing as more of a joke and expected to delete the app after a couple days. I never would have imagined it's popularity or that I would enjoy the game so much."
— Anna Brown '19
But not only students have become enchanted with catching Pokemon. Social studies teacher Dominic Iannone also has experience with the game.
"Rowan, my oldest, has already been a Pokemon fan for years, so he has enjoyed getting to actually apply his knowledge," Iannone said. "We have been going on PokeWalks lately where we wander around the neighborhood looking for Pokemon and PokeCenters . . . It's probably good for the exercise, but we've just enjoyed having something we can all do together as a family."
Iannone does concede a few problems.
"My wife is also obsessed with it, and she is slowly withdrawing from reality," he said. "Also, [my son] Ash keeps wasting stardust by trying to evolve every Pidgey we catch."
But not everyone is so excited about the game. Danny Hong '17 believes that "Pokemon Go" makes people preoccupied and unable to be productive.
"One reason I dislike "Pokemon Go" is because this game distracts us easily from our daily tasks at work or anywhere else," Hong said.
There are already worries that "Pokemon Go" will become a major distraction in school.
"Hopefully the impact will be minimal," Iannone said. "If students want to look for Pokemon during lunch, I wish them luck, but it shouldn't come into the classroom."
Hong also worries about trespassing for the sake of catching Pokemon.
"I think all school districts should block this app while kids are on campus so that they do not go into places that they should not go into," Hong said. "I saw two girls in Minneapolis go into a restricted area [to catch Pokemon]."
"
I think all school districts should block this app while kids are on campus so that they do not go into places that they should not go into."
— Danny Hong '17
Brown recognizes some of the issues with the game, but feels as though the problems can be avoided.
"How I see it though is as long as you're safe about using the app, not driving while playing for example, then I don't see why you shouldn't enjoy the game," Brown said. "And if you don't feel comfortable playing, then don't download it, simple as that."
While Brown understands why people may not like the game, she enjoys the sense of community the game creates.
"I love how cute the Pokemon are and how the app seems to be bringing people closer together," Brown said. "Many people contacted me about the app after seeing me playing or after I posted a picture on Instagram relating to "Pokemon Go." It's also just really fun to interact with random people you see, especially downtown, who you see playing the app because you both have a common interest in the game."
---
Although the game has raised similar concerns of safety and etiquette on national and international levels, "Pokemon Go" has been praised locally for going beyond the stereotypes created by conventional video gaming.
Stereotype 1: Gamers have a stay-at-home lifestyle that leads to poor health
Because "Pokemon Go" requires players to move around in the real world to encounter Pokemon in the virtual world, the game encourages trainers to leave their homes and get some exercise. This spike in activity can be see in the Pedestrian Mall where David Schwindt, the area's patrolling police officer, witnessed two to three times more foot traffic since the release of "Pokemon Go."
This foot traffic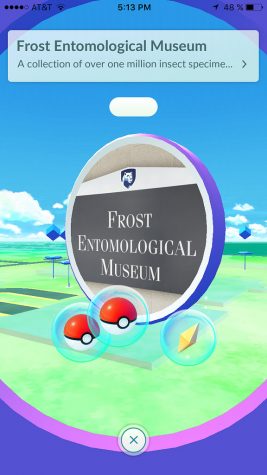 comes not only from Iowa City locals, but from out of town as well. Cole German, 20, and Willoh Mills, 17, made a 100-mile commute from Ottumwa to Iowa City to play the game in a new location. Because virtual item shops called PokeStops are placed at local landmarks, "Pokemon Go" gives players insight into their surroundings, allowing German and Mills to learn more about Iowa City in addition to catching new Pokemon.
"["Pokemon Go"] encourages you to go to places you've never been to and to have an adventure," Mills said.
Moreover, local businesses noticed an increase in activity outside of their stores, boosting economic activity in the city. To attract the "Pokemon Go" masses, stores throughout Iowa City offer special deals to players who have certain Pokemon or announce that a PokeStop is located inside the store to draw people in. FilmScene, a local theater and bar which has a PokeStop inside, uses these tactics to boost sales. Additionally, FilmScene had a screening of "Pokemon: The First Movie" a month before the release of "Pokemon Go," attracting fans eagerly anticipating the game.
"[Pokemon] peaks curiosity and that gets people to come in, and then they're like, "Beer and wine!"" said Britt Fowler, 23, who works at FilmScene.
Stereotype 2: Video games are primarily for men and young people
Prior to the release of "Pokemon Go," approximately 80 percent of Pokefans were men and 40 percent were teenagers. When "Pokemon Go" became available, the statistics shifted. Now, the players are split half-and-half in terms of gender, and a majority of them are between the ages of 25 and 34.
"I've seen people anywhere from elementary school to the 50s [playing "Pokemon Go"]," Schwindt said.
This shift comes from various features of the game that make it more amenable to different demographics. Juan Pablo Hourcade, associate professor at the University of Iowa's Department of Computer Science, cited the low level of skill or reflexes required to play the game as a factor in making the game enjoyable for a wider range of people. He also noted that going outside and walking, a crucial element of gameplay, likely appeals to an older demographic.
Hourcade also added with a laugh, "The main activity is walking around, which is something both genders can do."
Stereotype 3: Video games hamper social life
While technology in general has been criticized for destroying face-to-face interaction, "Pokemon Go" has helped reverse this trend. By getting people to leave their homes and search for Pokemon, the game has fostered interactions between players throughout the world.
Schwindt recalled that "Pokemon Go" players frequently play alongside other people and that the game even helps close the generation gap, since people from either end of age spectrum play and interact with each other.
"I once talked to a grandmother and a grandson who were playing ["Pokemon Go"] together, and I thought it was really cool that this cross-generational playtime could happen," Schwindt said.
And with the number of people gathering in the Pedestrian Mall "growing exponentially" according to Schwindt, it isn't hard to believe that the players run into one another to have a chat once in awhile. As Schwindt summed up, "It's getting people out and around."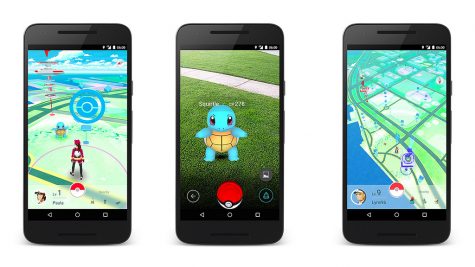 In addition to these benefits, "Pokemon Go" is one of the first widely-available games to use augmented reality gameplay, making it a novelty in modern gaming. Schwindt remarked that augmented reality had been used in medicine, research and police training, but that "Pokemon Go" was the first instance of augmented reality gaming that he has witnessed. Hourcade added that while there had been augmented reality games in Tokyo and New York City previously, most people spectated as others played, contrasting with "Pokemon Go"'s broad-reaching accessibility.
On top of that, Hourcade noted that the success of the game will likely lead to more augmented reality games in the future, possibly adding features such as player interactions in the virtual world or a story based plot.
However, in an age of video game fads, the success of augmented reality gaming inspired by "Pokemon Go" is unclear. Hourcade remarked that in a year from now, the game will likely have a fraction of the amount of players as it does now. Even so, if "Pokemon Go" isn't written in history as a revolutionary step towards augmented reality gaming, it will at least be remembered as the hottest game of the summer.
Donate to West Side Story
Your donation will support the student journalists of West High School. Your contribution will allow us to purchase Scholarship Yearbooks, newsroom equipment and cover our annual website hosting costs.