West High girls swimming wins first meet of season
On Aug. 23, the West High Girls Swim Team won their first home meet of the season.
The West High Girls Swim Team is off to a successful start after winning their first home meet which took place on Aug. 23. The varsity team won against Williamsburg 153-26, and against Jefferson 94-92. The JV team won against Williamsburg 129-15, and against Jefferson 96-68. Their next home meet will be on Sept. 8 at 6 p.m.. Look below for a full schedule of the season.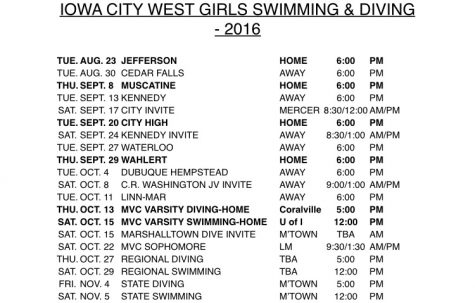 Photos by Sarah Longmire.

Hang on for a minute...we're trying to find some more stories you might like.