West High leads state in National Merit Semifinalists
West leads first in state with 20 students qualifying as semifinalists.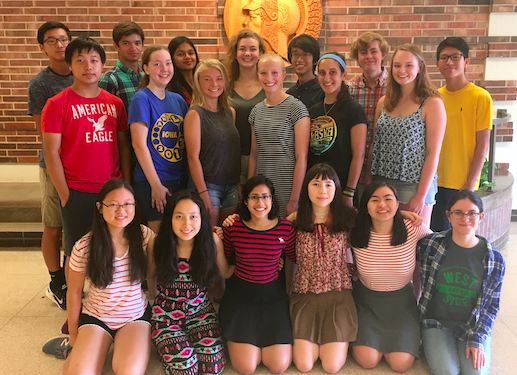 Officials of National Merit Scholarship Corporation (NMSC) announced the names of approximately 16,000 Semifinalists in the 62nd annual National Merit Scholarship Program. The Iowa City Community School District is proud to announce that 29 District students have been named with this honor.
West High School principal Gregg Shoultz has announced that West High leads the state again with 20 students who have been named Semifinalists in the 2016 National Merit Scholarship Program. These District seniors are among the top one percent of students nationwide to be named National Merit Semifinalists.
The following 20 West High seniors have been designated as Semifinalists:
Nathan Abramoff
Jaya Blanchard
Shanthi Chackalackal
Eugenia Chen
Emma Cooper
Christina Dai
Ned Furlong
Dylan Gao
Yiwen Gao
Jiung Jung
Joshua Kwok
Casey McClenathan
Jacquelyn Nielson
Nathaniel Nyberg
Ryotaro Ohashi
Jennifer Pigge
Olivia Read
Simran Sarin
Deborah Terry
Lily Westemeyer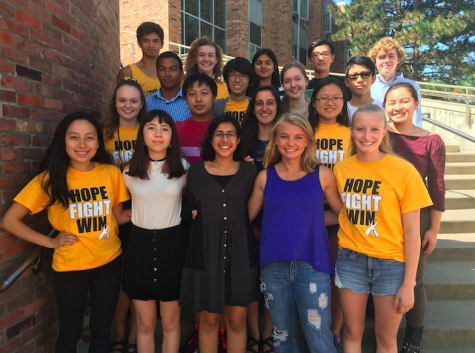 These academically talented high school seniors have an opportunity to continue in the competition for some 7,500 Merit Scholarship awards, worth $33 million, that will be offered next spring. To be considered for a Merit Scholarship award, Semifinalists must fulfill several requirements and advance to the Finalist level of the competition.
About 1.6 million juniors in over 22,000 U.S. high schools entered the 2017 Merit Program by taking the 2015 Preliminary SAT/National Merit Scholarship Qualifying Test (PSAT/NMSQT), which served as an initial screen of program entrants. The nationwide pool of Semifinalists, which represents less than one percent of U.S. high school seniors, includes the highest scoring entrants in each state. The number of Semifinalists in a state is proportional to the state's percentage of the national total of graduating seniors.
To become a Finalist, a Semifinalist must have an academic record of very high performance, be endorsed and recommended by the school principal, and earn SAT scores that confirm the student's earlier qualifying test performance. The Semifinalist and his/her counselor must submit a detailed application, which includes the student's self-descriptive essay and information about the Semifinalist's participation and leadership in school and community activities.
Approximately 15,000 of the Semifinalists are expected to advance to the Finalist level and it is from this group that all National Merit Scholarship winners will be chosen. Merit designees are selected on the basis of their skills, accomplishments, and potential for success in rigorous college studies, without regard to gender, race, ethnic origin, or religious preference.
National Merit Scholarship winners of 2017 will be announced in four nationwide news releases beginning in April and concluding in July. These scholarship recipients will join more than 323,000 other distinguished young people who have earned the Merit Scholar title.