Travels with Andie Lynch '16
West Side Story investigates the recent travels of West High School student Andie Lynch '16.
West Side Story: Where have you traveled recently?
Andie Lynch: For my junior year of high school I went on exchange to Chile. I left in August of last year and returned to the U.S. in July 2015. During this year, I lived and went to school in Santiago, Chile. I lived with three host families and learned to speak Spanish by using and practicing it everyday- and I can honestly say it was the best year of my life.
I returned July 1st to the U.S. and on July 9th, my family and I left for a three-week vacation in Europe. We flew out of Chicago to Istanbul and then to our final destination, Rome, Italy. We arranged to stay with a family we knew in Rome for a few days and we toured around northern Italy, Austria, Germany, and Switzerland.
WSS: What made you decide to go there?
AL: I had taken a trip to Costa Rica in 8th grade and after this trip all I wanted to do was travel again, but for a longer period of time. I had been taking Spanish tutoring from my neighbor, and she told me that her son was spending a year abroad with a program called Rotary. As soon as I heard this, I knew I wanted to do it. I contacted my local Rotary club and asked for the application to apply to become an exchange student for the following year. Applying was easy, but of course, there were other factors like cost and how "missing" a year would affect graduation and college plans, but I was able to find solutions to all of these.
When most people think of studying abroad, they probably think of going to England or France or Spain, but I decided I wanted to spend a year in South America. I did some research on the countries and found that Chile was the most advanced economically and the most diverse. Chile is bordered on the east by the Andes Mountains and on the west by the Pacific Ocean. In the north is the Atacama Desert, one of the driest deserts in the world and in the south you will find Patagonia (if you don't know how beautiful Patagonia is, google it, it's gorgeous.) The capital, Santiago, is a busy city, home to around 5 million people and filled with modern skyscrapers alongside the original buildings that have been there since the creation of the city.  
WSS: What is Youth Exchange?
AL: The Rotary Youth Exchange Program is available for anyone in high school who wants to study abroad for 9-12 months. While in your host-country, you live with host families and attend school in the country.
WSS: What did you do there?
AL: It it impossible to explain all the amazing things I did in my year abroad but basically I learned spanish, meet some of my best lifelong-friends, and learned about the Chilean culture.  
In Europe, my family and I traveled to places like Rome, Venice and Cinque Terre (Italy), Salzburg (Austria), Ruchholz (Germany), Thun and Interlaken (Switzerland).
WSS: What are some of your favorite memories from abroad?
AL: There are too many to count but if I had to pick, they would be meeting friends from around the world and traveling within Chile. I met some of my best friends in Chile. While I was there, I met all the other exchange students from around the world who were also in Chile. I now have friends in over 30 countries around the world, and I hope to visit them some day. I also took 2 trips while I was in Chile, one to the Atacama Desert and the other to Easter Island. The trip to the Atacama Desert was also one of my best memories because it was so different from anything I had ever seen in my life. Visiting Easter Island was also incredible and I will never forget how breath-taking the moi were. (Moi are the mysterious stone carvings scattered around the island.)
From Europe, some of my favorite memories were from Thun, Switzerland and Cinque Terre, Italy. They are some of the most beautiful places I've ever seen in my life.
WSS: What did you learn while traveling?
AL: The first thing I learned was how to play a mean game of charades; the first few months on exchange, you can't communicate using language, so you come up with a way to convey what you want to say through basic words and a lot of pointing. After this awkward period, I ended up learning Spanish, or at least the Chilean version. All spanish-speaking countries have their own "dialect" more or less, each has their own words and accents that are unique to that specific country and the Chilean "dialect" is very strange compared to the correct Spanish we learn at West High. I also gained a lot of responsibility and became much more independent while I was abroad because I was basically on my own in a foreign country. The most important thing I think, is how I look at the world now. It's a lot smaller than most of us think and the people living in each country are just like us, the stuff on the outside like clothes, language or even religion doesn't matter; people are people.
WSS: Did you face any challenges while abroad?
AL: Learning the language was a challenge I knew I would face before I went to live in Chile, but I had no idea how difficult it would be. I had been taking Spanish for 2 or 3 years before I went, so I thought I would be ahead. I was wrong. Each country has their own "dialect" and I had been learning "Spain Spanish", which is very different from "Chilean Spanish". For the first few weeks, you are living with a new family and struggling to communicate with everyone, even having basic conversations is extremely difficult. But I think this part of exchange is necessary to make you really appreciate when you finally begin to understand the language and you start making friends.  This part of exchange makes it all worth it to see yourself begin a new life, one you created all on your own, in another country.
WSS: Do you think traveling to these places has changed you? (How so?)
AL: Yes. Completely. And I embrace it. With each new country and new experience, I feel like I am discovering more about myself and about the world. I love seeing how much I grow when I travel to a new place. It changes everything, from the way you treat people to the way you think about the world.
WSS: Where were your favorite places that you visited? Why?
AL: All of them. Picking a favorite is almost impossible because you learn that every place has its positives and negatives. But as a general rule, the more different the place, the more interesting it is to me.
WSS: Where do you want to go next?
AL: This is a very hard question to answer because there are so many places I want to see now. I have a very extensive bucket list which changes often, but I know I would like to see every continent.
WSS: Would you recommend traveling to students at West? Why?
AL: Yes. Even if it's just to another state, the basic idea is to get out of your routine and see something you've never seen before. The amazing gift of traveling is gaining experiences you've never had and meeting people you would never have imagined meeting.
Click on photo below to view entire album on Flickr.

Leave a Comment
About the Contributor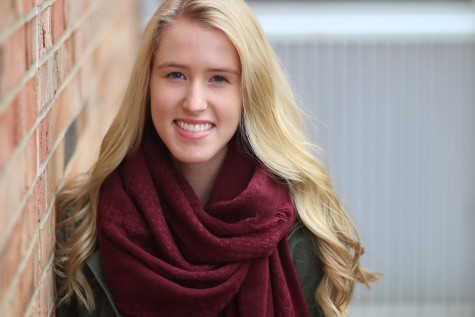 Paige Brazina, Design Editor
Paige is a Co-Photo Editor in her third year on staff.