Chairlift – Moth album review
Pop/indie duo Chairlift comes back after a four year break with their newest album Moth.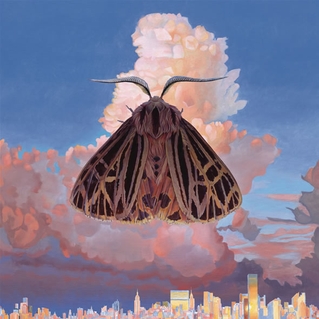 The name Chairlift is one that in theory should be on the tip of any pop fans tongue, but instead has fallen short of fame throughout their career. If you recognize the name but are struggling to remember why, you might want to look up a 2008 Apple commercial where the band's song "Bruises" was featured. After four years of silence, the pop duo has released an album titled Moth that is sure to make anybody dance and aims to make Chairlift a household name.
Caroline Polacheck and Patrick Wimberly make up the American synthpop group Chairlift. While combining elements of indie and pop, the two have generally leaned more towards the indie side of their music. On Moth, the two musicians have recognized the potential that their pop side has held all these years. The second song, "Polymorphing," starts the album off right with an upbeat pop song that blends an almost RnB vibe with a classic pop sound. Following "Polymorphing" is the club banger "Ch-Ching." The song has the vibe of a neon-lit dance floor shaking from the beat below it and the dancing feet above it.
Moth continues to deliver hard hitting pop tracks throughout, but where the album truly shines is on songs such as "Romeo," "Crying in Public" and "Moth to the Flame." On these tracks, Chairlift has found a good balance between their newly unleashed pop barrage and the indie/alternative roots that birthed the band. If you're not a fan of the almost in your face pop beats that appear in many songs in the album, the ones with a bit more alternative sprinkled in the mix will keep you happy.
Despite being an incredibly polished album, Moth leaves a bit to be desired in a couple of areas. Chairlift recognized the sound that'd been hiding in their unexplored pop sound, but they failed to unleash it fully on this album. Songs start to sound very familiar–not just to other songs on the album, but other pop songs out there. Because of this, many of the tracks on Moth feel uninspired.
Chairlift's Moth is an album that unearthed a part of the band that has been dying to make an appearance, but failed to deliver it to it's fullest potential. With this in mind, the songs on Moth are still well put together and don't fail on delivering a good half hour of pop music.
Check out a single from the new album here:
[youtube https://www.youtube.com/watch?v=8QfUuVyJlbg]