Thank you, West High football, for making my senior year
West Side Story Staffer, Leah Dusterhoft, writes about the ups and downs of following the West football team the last four years.
Leah Dusterhoft, Art editor, Sports Producer, and Designer
November 10, 2016
Last year, I had my first opportunity to photograph an event for the West Side Story. As a designer on staff who had never used an actual DSLR or professional grade camera, this was quite a daunting task. The event I covered was what ended being the last football game of the 2015 West football season; we played Bettendorf in the second round playoff game and suffered a loss of 43-18.
As the game came to a close, it was apparent that we would lose and our season be over. I remember seeing seniors breakdown and cry along the sidelines. It was heartbreaking to watch, and difficult for me to lift my camera and capture the moment. I knew many of the players personally and knew the hard work they had put toward the team.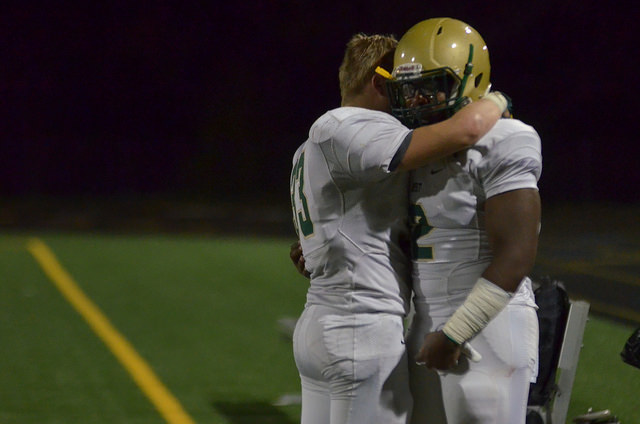 Bettendorf has always been a tough opponent for us in football. They ended our season three out of the past five years. I remember going into overtime against them my sophomore year. I was at a Kip Moore concert in Cedar Rapids, frantically refreshing Twitter to see if we would win. Bettendorf eventually scored a field goal in overtime and won 27-24.
So this year, when I saw we had to play them in the first round, I honestly didn't think we would win- not because we are a bad team, but because I thought the statistics would get into our players minds and they would believe the rankings. I thought the Bettendorf name would carry too much weight, seeing that they had ended many seasons of older siblings of players currently on the team.
Once again, I was out of town (this time on a college visit- Go Yotes!), refreshing Twitter in my hotel room and following the score on @wssathletics. I actually screamed when I saw we had upset our fifth ranked opponent 24-17. We were going to the second round.
When I found out we would only travel 30 minutes to Cedar Rapids Prairie for the second round, I jumped at the chance to cover it. I knew if we beat Bettendorf, anything was possible.
Our guys looked mentally strong and prepared for what was ahead. They showed this toughness when Austin West '18 scored a touchdown in the first five minutes of the game and then went on to dominate the first half, leading Praire 21-7. Our boys were ready to go.
The team was electric. With every score, they were more fired up than ever. This electricity reached an all-time high when Dillon Doyle '18 scored the last touchdown of the game, securing a 38-21 win over Prairie. As soon as Doyle reached the endzone, he raised his hands and ran straight to the sidelines to celebrate with his team.
The sidelines went crazy. The players were hugging each other, sharing high-fives and many yelling, "We're going to the Dome, baby!" I may have even seen head coach Garrett Hartwig crack a small smile before the clock stopped.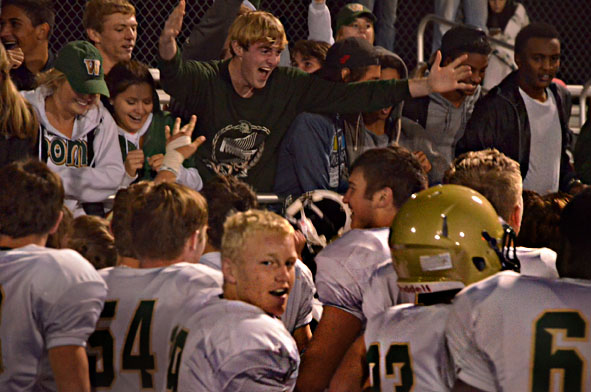 Seeing the goofy smiles on the coaches and players made me think of what this meant to not just the team, but the program. The West football team hasn't played in the UNI-Dome since 2002. These players weren't just playing for themselves or the coaches; they were playing for the last twelve teams that didn't make it to the Dome.
So, thank you to the West High football team for making my senior year as a West football fan the best one yet. Congratulations on what you have accomplished thus far this season and good luck with what lies ahead. You have made the West community proud.