Student mixtape: Sierra Frost '18
Junior Sierra Frost shares some of her favorite songs, ranging from hip-hop to R&B.
While her favorite artists and songs change from time to time, Sierra Frost '18's love of R&B has remained constant. The combination of meaningful lyrics and jazzy background beats struck a chord with her. Here are some of Frost's favorite tracks: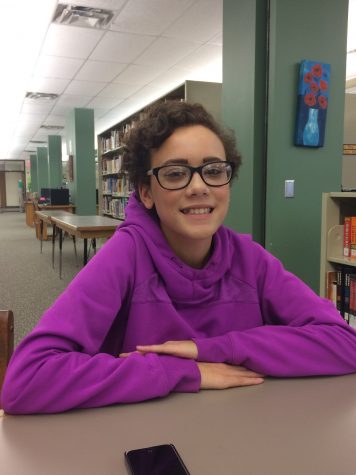 1. "Distraction" by Kehlani
R&B singer Kehlani released her "Distraction" music video a week ago, but it has already garnered over six million views on YouTube. For Frost, the lively vibe and beginning instrumentals of the song initially grabbed her attention.
2."Cranes in the Sky" by Solange
Released earlier this year, R&B artist Solange's "Crane's in the Sky" planted itself at 74 on the Billboard Hot 100. "I like this one because it's really sad and I'm still trying to figure out [the meaning behind it]," said Frost.
3."Black America Again" by Common
"Black America Again" by rapper common was also released ea. Frost likes the message behind this one: "It talks about how black people aren't trying to get better in society. He's saying we did all this progress and then we just stopped. We were okay with the condition that we're in, but that's not good enough."
4."Zaddy" by Ty Dolla $ign
R&B artist Ty Dolla $ign's 2016 song "Zaddy" follows other successful releases that have made their way onto the Billboard charts. What attracts Frost to "Zaddy" is the song's mockery of politics and the presidential race.

5."Love Me Now" by John Legend
Best known for his hit single "All of Me" from 2013, John Legend released "Love Me Now" earlier this year. A long time fan of Legend, Frost appreciates how there is always a meaning to his songs. "He's always really sad, too. And that's the song I listen to when I'm feeling sad," noting that sad songs make her feel better when she's down.