What to watch to prep for the Golden Globes
Movie critic Harry Westergaard fills you in on what you need to know before one of Hollywood's biggest nights.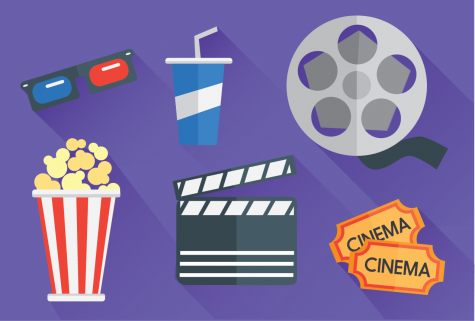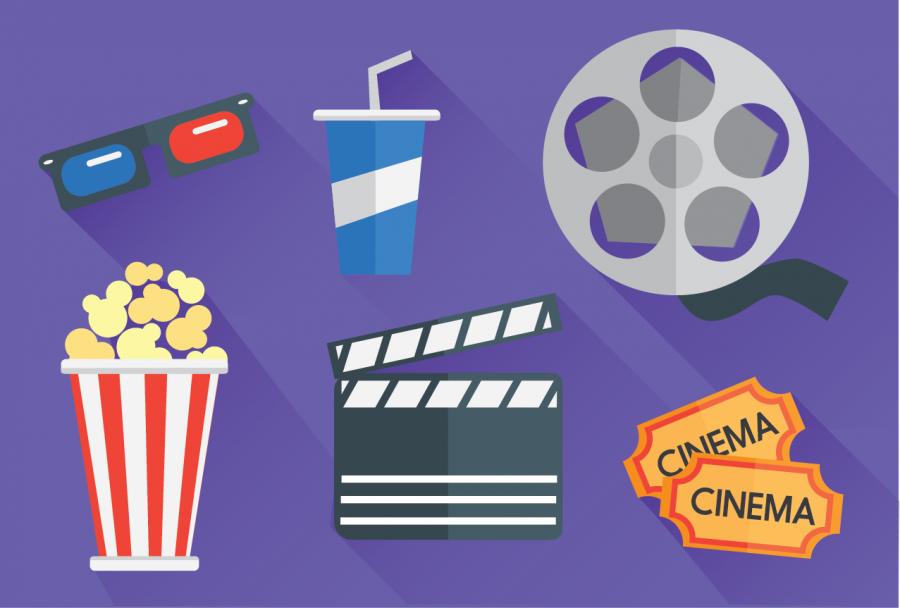 It's that time of year again: the Golden Globes nominations have been announced. The Globes are typically the first round or "bracket" of the awards season, leading up to the more esteemed Academy Awards. The Hollywood Foreign Press Association nominated a great variety of films.. Notably, there is a considerably larger number of black people nominated for awards since last year, due to public outcry at the miniscule number of nominees of color nominated. Not only is the list more racially varied, but there are also more independent, small scale movies. In fact, looking at the best picture category alone, there is only one big studio film. It seems like the HFPA is actually looking out for fresh and real talent.
Because so many of these films were smaller, they might be harder to track down. Even if you have a local indie cinema, not every film shows up and the ones that do might not be there very long. Maybe you haven't even seen any of them. Either way, winter break is coming up, which can be a great time to watch loads of movies. My aim here is to provide you with the necessary information and means for how you can watch the films that have been nominated for the Golden Globes.
To start with, La La Land, a new musical comedy film starring Ryan Gosling and Emma Stone has been nominated for the most awards, bringing in a whopping seven nominations. Even if it doesn't win everything, that will still be a damn fine brag on the DVD artwork. Damien Chazelle is the film's director, a new talent whom you should keep your eye on, credited with such recent successes such as Whiplash and 10 Cloverfield Lane. The film, however, has yet to be widely released, with Christmas being the official date. It can be expected sometime early next year at FilmScene and other local theatres.
Speaking of FilmScene, you can catch fellow nominee Moonlight there, where it is enjoying a successful run of screenings. The film is the story of a young black man who tries to find his identity in the midst of a difficult and, at times, traumatic childhood. The film has very powerful performances, as you can see by the acting nominations received. The film holds the second largest number of nominations at six. The film is still playing at Filmscene, where its run will soon end, so see it before it departs. You won't regret it in the slightest!
Manchester By The Sea, starring Casey Affleck of the Ocean's 11 reboot films, recently opened at FilmScene as well. The film has been nominated for five awards and has received acclaim from most critics as well as a number of naysayers. The only way to form your own opinion is to go and see it now! Many of the nominated films are done with their cinematic releases and are available for home viewing. Hell or High Water, for instance, had a very quiet and small release in September, known for being a dead month for movies. The film, nominated for three Globes, is a gripping tale of two brothers (Chris Pine and Ben Foster) who resort to burglary in order to save their family ranch. Jeff Bridges plays the veteran US Marshall who's on their trail. The film is available for paid rental on On-Demand services, as well as local Red Boxes.
Captain Fantastic has a nomination for best lead actor. This is the perfect award for the film, which has a somewhat patchy script, but is made watchable by Viggo Mortensen's strong performance. The film is available for paid rental streaming, as well as in certain Red Boxes. Sing Street, a humorous and sweet film from Director John Carney, has also been nominated for best comedy or musical. While its chances are slim (it's too small a film — plus it's up against the big one, La La Land), it's one that this writer can't recommend to readers enough. If you like music, particularly that of the eighties, and want a fun, touching, and quirky love story, look no further than this film. Sing Street is definitely on my personal top 10 of the year.
On the TV side of things, there is, of course, Stranger Things. While I don't know if I see this winning against Game of Thrones (who can blame me!), it's still one that I can't recommend enough. Seriously, you'd have to have been trapped in the Upside Down to have not given the series a watch at this point. But, if for some reason you haven't, it's available on Netflix for streaming. Another nominee under the Netflix banner is The Crown, an epic series concerning the life of Queen Elizabeth II. For fellow Doctor Who fans not sure if they want to commit an entire weekend to the show, former Doctor Matt Smith is among its esteemed cast.
There is also Westworld, a nomination that I was both pleased and perplexed by. I was very, very happy that we got two science fiction series nominated, since this genre (one of my favorites) is almost never represented in award ceremonies. However, as content as I am by this, Westworld is an odd choice for the award. It has a somewhat split reaction, as most people seem to love or hate it. I myself am not really in the crowd that's loving it. But it's good for the show's fanbase and nice to have a genre that's historically looked down upon getting a lot of recognition. If you have HBO, the show should be available to watch on demand and online.
So there you have it. The biggest films and shows nominated for Golden Globes and where you can find them to watch over your break. Even if you don't care that much about the awards, I hope at the very least that I have given you an adequate list of features to watch over break. If, like me, one of your favorite activities over break is kicking back and relaxing with a good pile of films, then these will be great watching fodder if you haven't seen them, or even if you're revisiting them in preparation. The awards are an exciting time of year for us film buffs, a nerdy variation of horse-racing or other such sports. I wish your favorites (and mine) the best.