Girls track and field team dominates Women of Troy Relays
The girls track and field team ran away with the team title at their home meet on March 28. The team won the meet by 94 points.
On Tuesday afternoon, the girls track and field team made a statement at their home meet, The Women of Troy Relays. The team won the meet for the twentieth consecutive time with a score of 188 points, distancing themselves from second place Linn Mar (94) and third place City High (84.33). The team won 10 events on the way to the title, and also had two meet records; Gabby Skopec '17 set the meet record in the 3000 meter run with 10:33.81, and Valerie Welch '17 bested her own meet record in the 100 meter hurdles with a time of 14.73.
Below are West High's top three placewinners.
800 medley relay- 3rd place 1:58.52 (Katie Severt '19, Ally Bauer '17, Micaela Gravelin '17, Simone Willis '19)
3000- 1st place 10:33.81 (G. Skopec)
100- 3rd place 13.01 (Severt)
4×100 shuttle hurdle relay- 1st place 1:06.14 (Peyton Steva '19, Kitra Bell '18, Taylor Cannon '20, Welch)
1600 medley relay- 1st place 4:26.40 (Bauer, Cannon, Gravelin, Olivia Moore '17)
400- 3rd place 1:07.77 (Elizabeth Davis '20)
100 hurdles- 1st place 14.73 (Welch), 2nd place 16.07 (Steva)
800- 1st place 2:21.60 (Bailey Nock '18), 2nd place 2:29.67 (Moore)
200- 2nd place 26.84 (Bell)
400 hurdles- 1st place 1:07.58 (Welch)
1500- 1st place 4:50.77 (Nock), 2nd place 4:56.63 (G. Skopec)
4×100- 2nd place 51.79 (Steva, Bell, Severt, Bauer)
Long Jump- 1st place 18-06.75 (Welch), 2nd place 17-09.75 (Bell)
Discus- 1st place 125-11.05 (Leah Dusterhoft '17), 2nd place 116-05.50 (Chandler Haight '18)
Shot put- 1st place 41-09.00 (Haight)
About the Contributors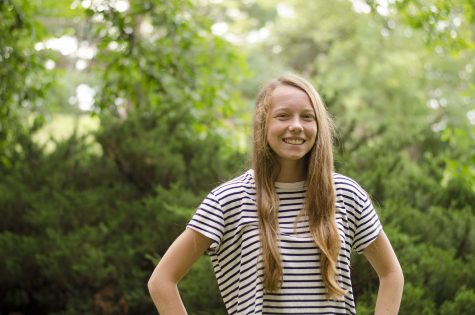 Gabby Skopec, Sports Editor











Gabby Skopec is a senior and is in her third year on newspaper staff. Outside of newspaper, Gabby enjoys running, cooking and sleeping...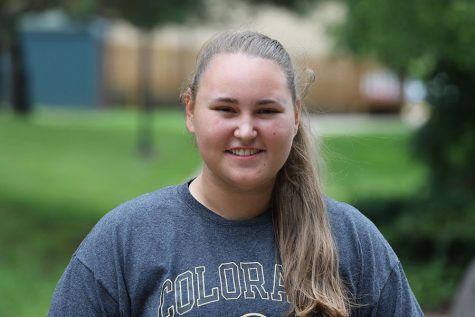 Kara Wagenknecht, Online Editor-in-Chief, Co-Sports Editor
Kara is a senior at West and this will be her third year on staff. She is the Online Editor-in-Chief and Co-Sports Editor this year. When Kara isn't covering...