Beer Burger finds niche in North Liberty
Beer Burger pairs classic food with a bustling atmosphere and has already proven to be a success in the North Liberty area.
While the phrase "North Liberty restaurant scene" may have sounded like a joke five years ago, joints like Mirabitos and Sushiya have detracted customers away from downtown Iowa City and into the corridor. Since its inception earlier this year, Beer Burger has generated a lot of buzz within the Iowa City community. Although the name is reminiscent of a shady highway pub, the restaurant has been a popular eatery and place of employment for many West High students. I stopped by for lunch on a sunny Sunday afternoon.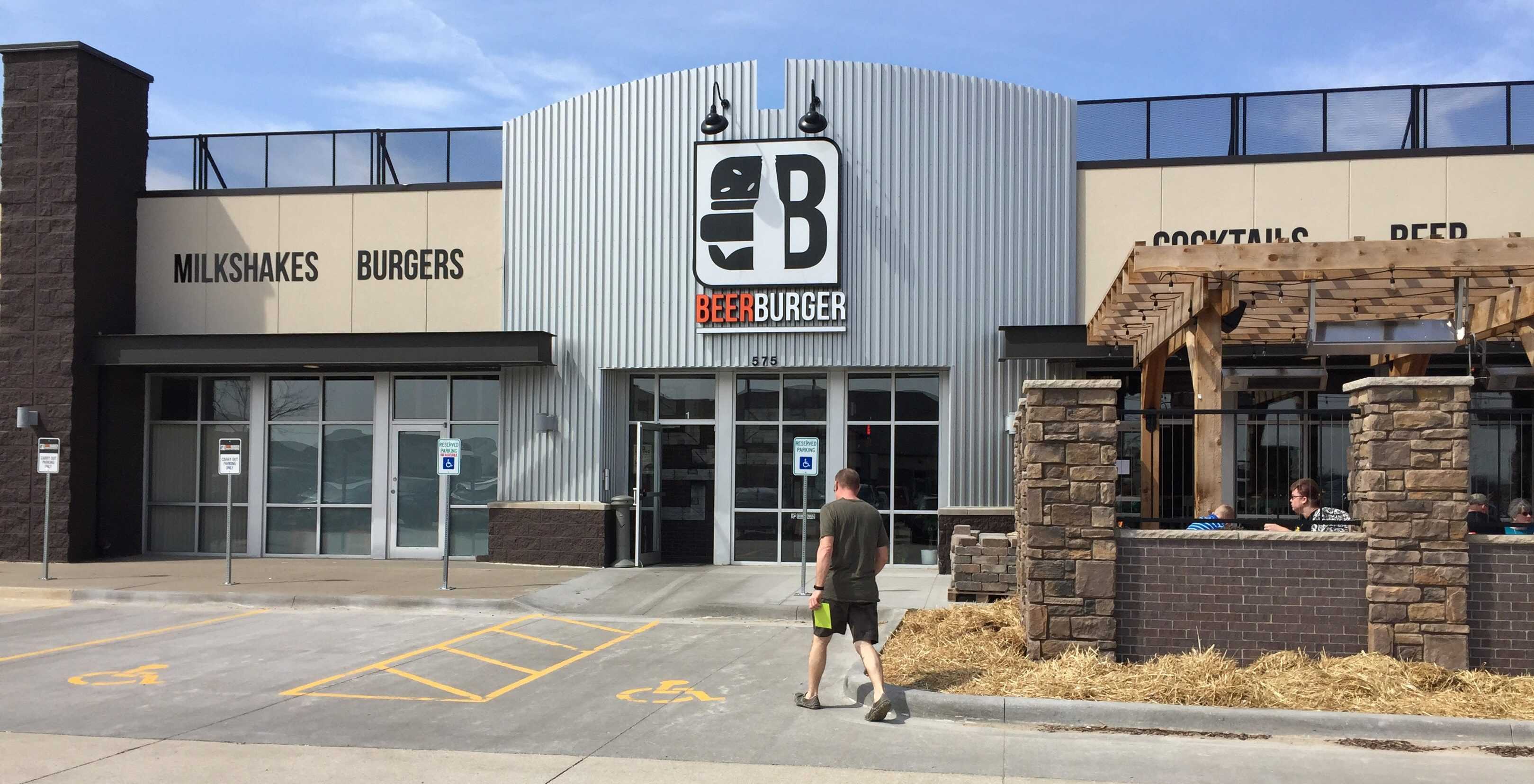 Located in the middle of a new commercial development off of I-80, Beer Burger is hard to miss. Its exterior has an imposing industrial look, and its parking lot was completely full. When I walked inside, the cheerful hostess ushered me to the patio area, which had just opened for the spring season. Although the patio was not covered, the majority of the patrons opted to sit outside than inside, which felt like a mix between a 1950's diner and a sports bar. The exposed air ducts and muted color scheme throughout reminded me of nearby 30Hop. After I was seated, I was ready to eat.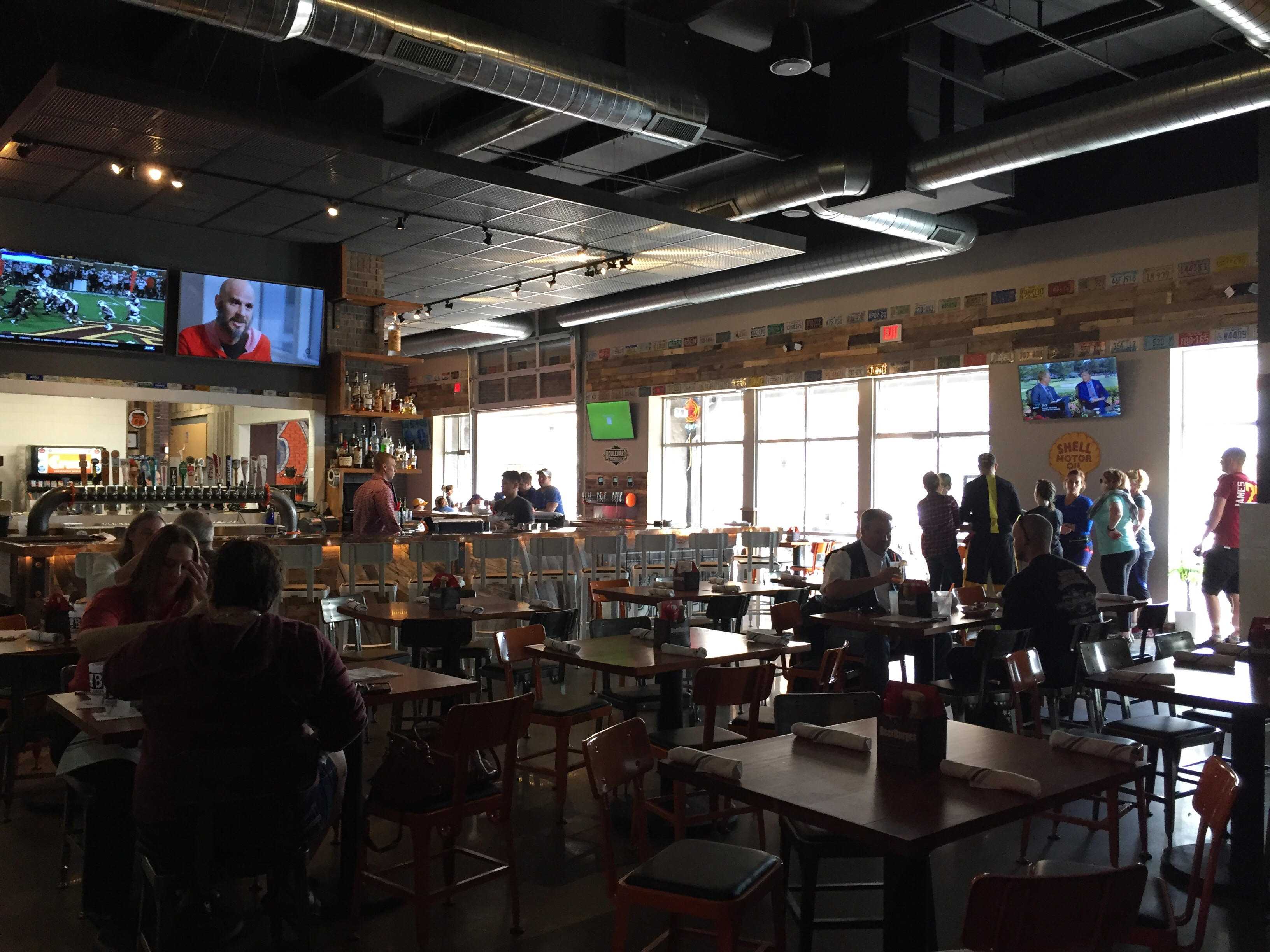 What We Ordered
The menu was vast, comprised of much more than the name implies. The waitress taught me that the burgers were numbered and that, unlike typical establishments, the beef was smashed. I paired the #1 burger with a cookies and cream shake, one of the restaurant's three signature milkshakes. Once the food arrived, I was surprised by the sheer size of the meal. The 6 o.z. burger and plate of fries could easily be shared between two people. Portion size aside, the burger was cooked at a perfect medium rare. However, what made the meal special was that the burger was encapsulated within a pretzel bun. Unique to the restaurant, the bun separated the burger from similar local establishments and franchises. At eight dollars, the milkshake proved to be nothing special. The cookies and cream concoction tasted like it could have come from Whiteys or Cold Stone.
In the end, Beer Burger has several features that make the drive to North Liberty worth it. The establishment has found its niche as a local bar with a family diner atmosphere. The pretzel buns alone are worth the trek, and the enthusiastic staff make the experience entertaining.
Logistics
3.5 stars
Location: 575 Cameron Way, North Liberty, IA 52317
Hours: Monday-Friday: 11am-2am
Saturday and Sunday: 10am-2am
Website: beerburger.com
Social media: twitter/instagram: @eatbeerburger