Student Mixtape: Rachel Olson '19
Rachel Olson '19 sat down with the WSS to share her wide-ranging music taste spanning from Jamaicans to John Wall
Although sophomore Rachel Olson is best known for her abilities on the soccer field, we caught up with her before the Kennedy game to learn her top five locker room tunes.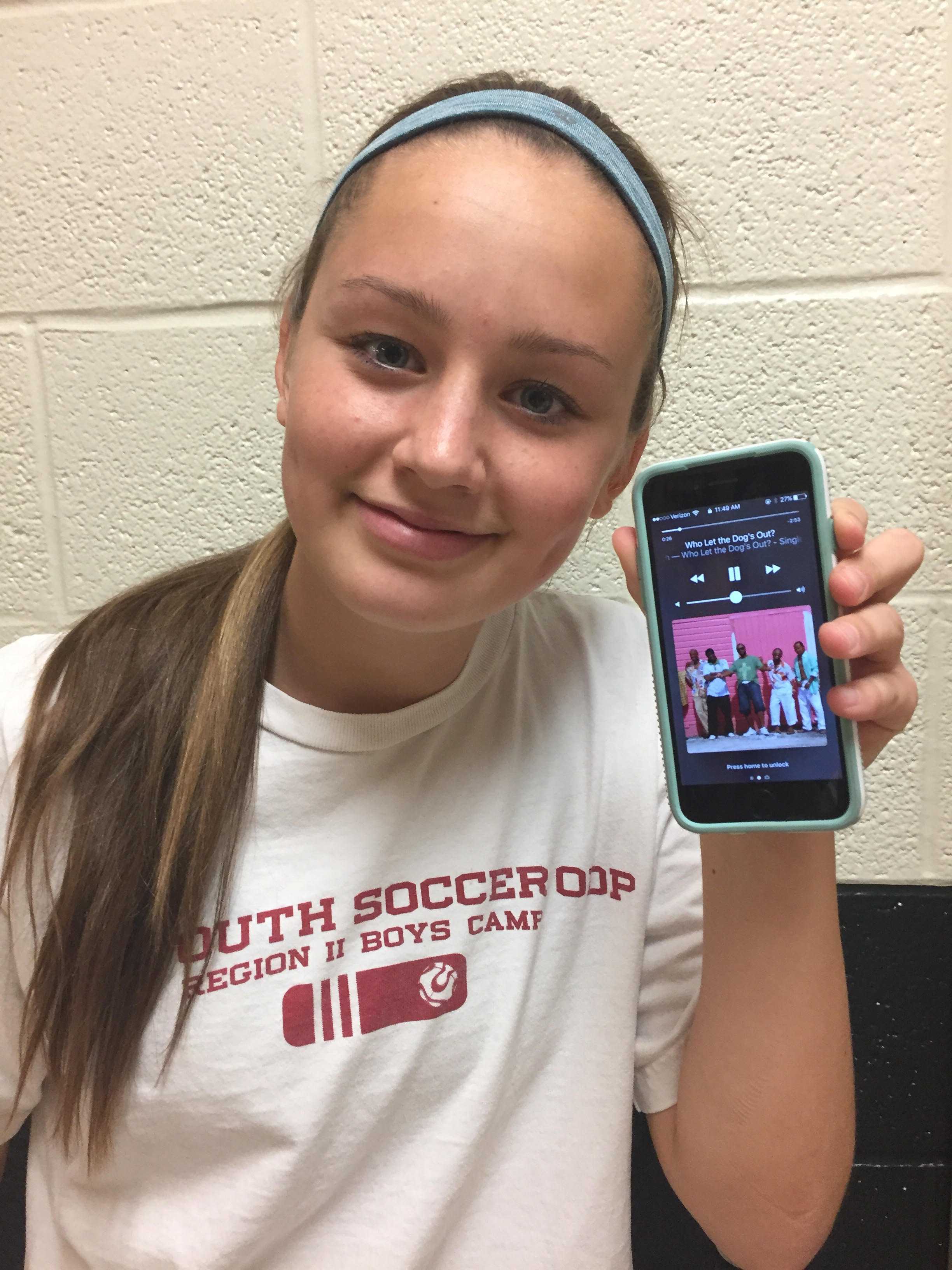 1. "Who Let the Dogs Out"-Baha Men
While "Who Let the Dogs Out" became famous after being featured in the animated film Rugrats in Paris, the tune has been parodied and chanted for almost two decades. The Baha Men song is Olson's top selection. "The way that it makes my heart want to sing makes me the happiest person alive. It is such a good chant to sing and it uplifts my spirits before a soccer game," Olson said.
2. "Hips Don't Lie"-Shakira
Whether she is on The Voice or the GRAMMYs, Shakira has become one of the biggest stars on the planet. Although she lit up the airwaves with the hit single "Hips Don't Lie" back in 2006, the song has proved to be a locker room favorite for Olson. "The song is so relatable. My hips really never lie. I have been told I have good birthing hips," Olson said.

3."Do the John Wall"-Troop 41
Viral dance trends seem to come and go, but one has stuck with Olson since 2010. Named after the trademark dance by then-Kentucky basketball player John Wall, "Do the John Wall" became a one-hit wonder for hip-hop group Troop 41. "This is one of my favorites because I consider myself to be a really good dancer, and this song showcases my rhythmic side," Olson said.

4."Delirious"-Steve Aoki
Although producer Steve Aoki has spent the majority of his career behind the scenes, he has quickly become one of the most sought-after dance artists in the music industry. Olson resonates with "Delirious", a collaboration between Aoki and rapper Kid Ink. "This song is really just my personality in a nutshell. It is one of the few songs that can change my mood right when i hear it. It is the spark to my fire," Olson said.

5. "Pretty Girl Rock"-Keri Hilson
Olson's last selection comes courtesy of R&B artist Keri Hilson. Hilson's collaboration with Kanye West on the song "Pretty Girl Rock" has been a favorite of Olson's since its release in 2010. "[Hilson] really flatters herself in this song, and whenever I write poetry in class I like to flatter myself as well. The song is just so relatable," Olson said.