Helping Haiti
West High students and teachers share how they've made connections and built relationships through mission work in Haiti.
Science teacher Jenifer Secrist describes herself as service-minded, but up until recently, she hadn't taken an interest in mission work.
In the wake of the 2010 Haiti earthquake, a Haitian student of Secrist, whose family still resided in Haiti, sought out her support. The student's grandmother had lost her house. Wanting to help, Secrist and her partner traveled to Haiti to help build her a new home. For Secrist, this was only the beginning.
"I knew God was calling me," she said. "I wasn't sure how I could best help …. I obviously felt very passionate about education and I wanted to be able to educate, but I didn't know how that would look. So I came back [and] I did a lot of praying about it."
An answer to her prayers came when a Haitian student from a school known as Mission Starfish contacted Secrist. After conversing, Secrist decided to travel to Haiti again, this time to visit the school.
Inspired by her travels, Secrist and her partner started a non-profit called One Nation Education, an organization that runs a summer vacation Bible camp at Mission Starfish, and provides meals to the students for the two weeks they are there on their mission trip. Aside from food and faith, Secrist also places a heavy emphasis on empowerment.
Breeyn Gryp '18 has been on four mission trips, but visited Haiti for the first time last summer with Secrist. Her first impression of the country was one of shock.
"Haiti's [very] poor … I couldn't really even comprehend that … people live there …. I [had to] take a while to actually comprehend that they live [there]," she said.
Gryp says her group helped run the One Nation Education vacation Bible school.
"We fed them meals every single day of the week and then taught them Bible stories and played games with them and just hung out with them and started forming relationships with them," she said, saying the group also worked on other community service projects.
"We actually sit down with [the students] at the beginning of our trip and we allow them to present to us needs that their community has," Secrist said, emphasizing how they help give them the means to fulfill some of those needs.
Gryp says she'll be going on two more mission trips this summer, one to Kansas City and another to Haiti.
While her mission group's main focus is to serve and empower those in Haiti, Secrist has seen her missionaries benefit from the trip as well.
"The kids I take are more impacted probably than the kids we serve because of seeing and walking hand-in-hand. These kids [don't have a lot of material things] and yet they are the happiest kids I've ever seen in my lifetime. They're so connected, they share, they love each other. It's absolutely beautiful," she said. "I think in asking [anybody] who's gone, I think they would say we go thinking we're serving and we come back realizing we were just served."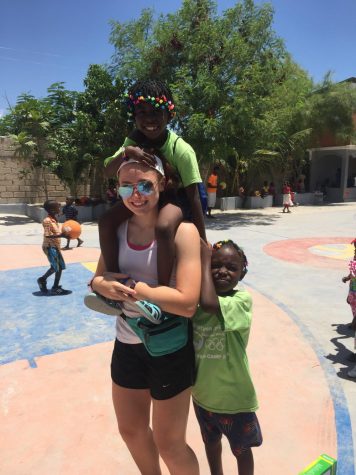 While visiting Haiti, Gryp believes she grows stronger in her faith.
"I see God a lot down in Haiti because of the kids …. I grow closer to God and form new relationships with them and the group that I [go] with," she said. "The kids are so loving, kind and welcoming to everyone. They don't judge and they have such grateful hearts, which is what I think God is like."
Short-term mission trips have gained a fair share of controversy surrounding their effectiveness and high costs.
"One place where most short-term mission trips fall short is that we believe that we can go in and we can be the difference .… I can't change Haiti. I can't do anything about making their life better for them. I can for the week I'm there, but I can't long-term because I'm not there all the time," she said. "But I can empower them."
Former West High student Madie Miller '15 has traveled to Haiti as a part of Community Health Initiative-Haiti an organization that works "to create healthy, empowered and self-directed communities in Haiti." Rather than having organizations come in and do the work themselves, she believes it's important that people determine the needs of a region first, and then help them find solutions to fulfill those needs.
"I believe that performing jobs capable Haitians can complete themselves has contributed to the poor economy and job market," said Miller. "Without properly assessing the needs of an area alongside Haitian people, communities can suffer more than benefit from outside involvement."
Through her research and experiences, Miller has found that the media portrayal of the post-earthquake devastation has encouraged donations from outside countries, which furthers the damage of an already poor economy.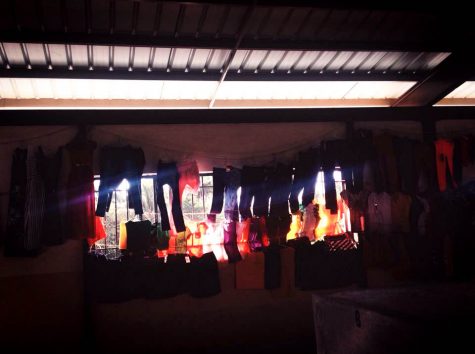 "The media often portrays an 'anything helps' idea about supporting those living in Haiti with donations,'" she said. "My experiences and relationships in Haiti have informed my research that donations of clothes contribute to loss of jobs for Haitian seamstresses."
While Secrist believes the donated dresses were likely later sold to pay for other needs, such as food, she still believes they are beneficial.
"It took a group of kids here who don't go to Haiti with me, and it connected them with kids down there," she said. "[It] was made by the hands of somebody they will never probably meet. And whenever you're willing to spend time doing something, you're sharing love."
Like Secrist, Miller also believes love can be spread through relationships and places importance on respect of each others' cultures. She advises others who want to help, but can't necessarily travel to Haiti to get involved with non-profits.
"If individuals want to help but do not have the skills Haiti needs or cannot travel, they can financially support grassroots organizations. Many non-profits have fundraisers in the states and need volunteers for those events."
Secrist says donations and sponsorships are also good ways to get involved if one can't go on a mission trip.
"Monetary donations are the easiest and most useful way to support the kids if you are unable to directly join us on a trip," she said. "I think it would be super cool if a group at West would get together and sponsor a meal for the kids."
All in all, building relationships seems to be the most prominent part of these mission trips.
"Let's travel to teach and learn, love and be loved," said Miller.
Leave a Comment
Donate to West Side Story
Your donation will support the student journalists of West High School. Your contribution will allow us to purchase Scholarship Yearbooks, newsroom equipment and cover our annual website hosting costs.
About the Contributor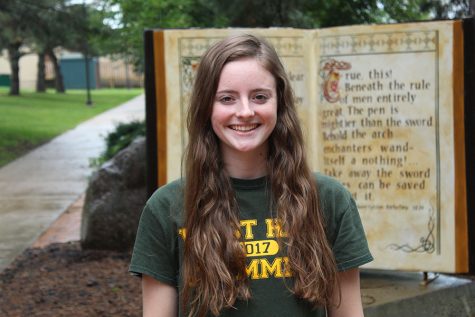 Jessica Doyle, Podcast Editor
Jessica is a senior at West High and is enjoying her third year on staff. Though not a baller, she truly excels when it comes to taking the mic at karaoke...