It's the final countdown: a "They Both Die at the End" review
New York Times bestseller Adam Silvera returns with another emotionally charged story about last days and taking chances.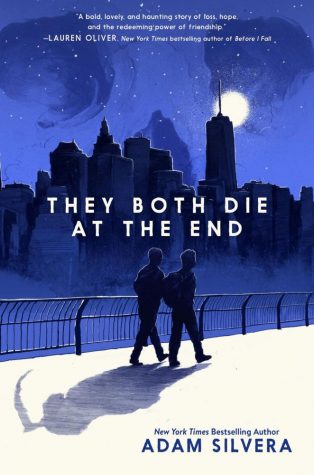 Death has always scared me. Once in a while I'll find myself thinking about when it'll happen in my life. Will it be when I'm in my early 20's and trying to survive college? Will it be when I'm old and gray after many satisfying years? Then there's always the how. Will it be a car crash? Will it be of natural causes? Will I end up in an exploding corn silo or with a fish in my throat like those tasteless deaths "1,000 Ways to Die" kept me up at night with at 12?
As you can tell, I'm very paranoid. But if I had to live in a world where I was told I was going to die today but not when or how? I would be a lot worse off. Good thing it's only fiction…for now.
"They Both Die at the End" takes place in an alternate 2017 with that technology. Death-Cast has the ability to know the unlucky people of the world who are going to meet their demise and advises them to go out and seize the day. Our protagonists, Mateo and Rufus, are two of those people. One is scared and wracked with all the possibilities of what will happen if he leaves his house. The other lost his family four months ago and builds up tough walls to compensate regret. Both discover an app called Last Friends, a place where those set to die can meet those willing to hang out. They meet there and decide to embark on a journey across New York City. Mateo wants to become courageous. Rufus wants to move on. Can they do it?
Adam Silvera's third book (and his second release this year) shows why he has continuously been a strong author. His protagonists have always felt like fully realized people, and this novel is no different. Mateo and Rufus are distinct people with different ways of speaking, observing and thinking. Their strong voices really carried the story, and to see those evolve as the two spent more time together was fantastic. No one wants a character to remain stagnant throughout the course of a book. I also liked that both them and other side characters brought more ethnic and sexual diversity. Mateo had Puerto Rican blood and Rufus had Cuban roots and was bisexual. A few women in the supporting cast are part of the LGBT+ spectrum.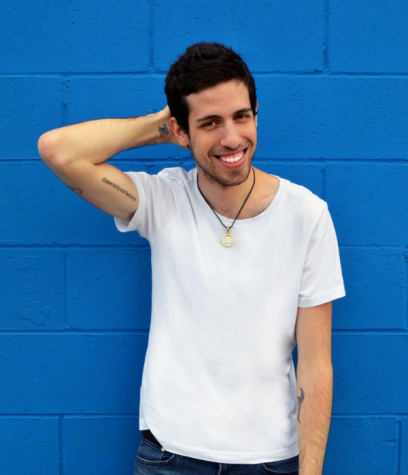 That wasn't the only strength of this story, though. I enjoyed the way the narrative unfolded. In a very similar fashion to Nicola Yoon's "The Sun Is Also a Star", everything takes place over the course of one day. While Mateo and Rufus's last day keeps going, other people provide commentary on their own lives in third person. I found the format to work better here than in Yoon's novel. Everything flowed in a more believable fashion since the two boys wanting to spend as much time as possible together makes sense. They're going to die.
Granted, some of the break chapters didn't connect back to the two leads at all, but it was still interesting to get a better understanding of how Death-Cast affected other people. This included Rufus's foster brothers and ex-girlfriend, Mateo's best friend and a journalist in denial.
Also, Mateo and Rufus visited some awesome places. Whether it was a bookstore, Rufus's favorite diner or a nightclub ironically called Clint's Graveyard, there was always something sweet going on. Despite some of their adventures ending in anti-climatic ways and not seeming important in the grand scheme of things, Silvera took the time to show the technology in this alternate reality.
Unfortunately, not all of the negatives come with positives. Some aspects of this book were disappointing to me. Although Silvera can have some incredibly poignant pieces of dialogue, there are times when even the simplest of sentences come across as narrating. I first noticed this pop up in his previous title, "History Is All You Left Me", and it became more noticeable this time around. I'm not sure a lot of people would mention crossing their unmentionables alongside their fingers and toes when anticipating something or meeting wonder after finding it in a cemetery.
And even though I usually like the way Silvera writes relationships between boys, Mateo and Rufus suffered from a bout of Cheese Whiz. Naturally, readers come to expect romances in YA. This book was no exception. But the boys placed so much significance on each other over the course of knowing each other for a single day. I found myself bewildered more often than excited, even though I was rooting for the two. A few over-the-top statements brought those scenes down for me.
"
Adam Silvera's third book shows why he has continuously been a strong author [with] touching and strong characters."
— Luke Reynolds
However, "They Both Die at the End" was still another great read from a writer that continues to overwhelm me with feelings. Even though I found this more lighthearted than his two other titles (there were so many funny quips from a lot of characters, particularly Lidia, Mateo's BFF), Adam Silvera still manages to bring an emotional eloquence when necessary to really make it hurt. Coupled with touching and strong characters, a message about living life to the fullest and a one day storyline that felt more believable than a popular bestseller, Silvera's newest title will inspire, warm hearts and make readers cry a tear or 20. You may also end up thinking a lot about death. This is normal.
(Epic Reads)
Leave a Comment
Donate to West Side Story
Your donation will support the student journalists of West High School. Your contribution will allow us to purchase Scholarship Yearbooks, newsroom equipment and cover our annual website hosting costs.
About the Contributor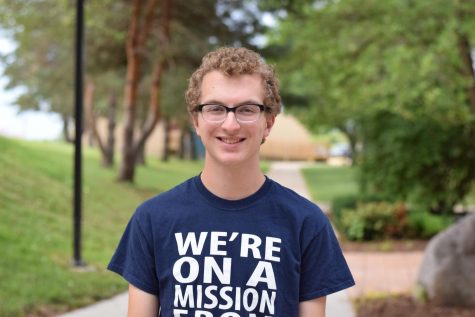 Luke Reynolds, Copy Editor, Anchor, Reporter
This is Luke's first and only year as a member of West Side Story. He'll be kept busy with anchoring, editing and reporting, but he's gonna have fun while...