Alter my state: an "Antisocialites" review
Three years after their debut, Canadian alternative band Alvvays is back with another sharp record coated in sugary jangle pop.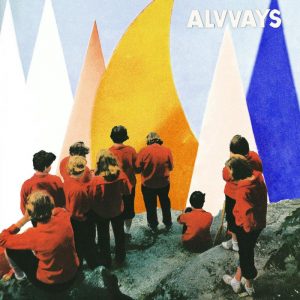 Back in 2014, a debut self-titled record dropped in the middle of a dry summer. Alvvays (pronounced "always") quickly became music critic darlings with the release of that album, landing on end-of-the-year lists in several music magazines and even topping the US Radio 200 through the College Media Journal. I didn't get the chance to indulge in the group's sound until winter 2015. It took a review from one of my favorite music reviewers on YouTube, Spectrum Pulse, to discover the band and listen for myself.
On first listen, I was captivated. There was so much going on, but I loved dissecting it. There were crunchy guitar riffs, glossy keyboards and rollicking drums, all wrapped up in reverb to create a sound straight out of the 60's. There was Molly Rankin, whose vocals expressed both detached "I'm too cool for this" irony and real emotional depth. And there were the lyrics, which were richly detailed and so heartbreaking. Stories of longing, abandonment while partying and break-ups contrasted with the bubbly production that made everything sound happier than it actually was. It was an anxious and sad album that I've grown on the more I've listened to it. It's a fascinating and nostalgic 33 minutes that will have you simultaneously rocking out and reflecting on life.
Naturally, I was curious to see how the band would evolve with this new record. From the several listens I gave "Antisocialites", I'm happy to say they didn't change too much. The music is still hazy and sounds like something that would've been popular back in the day. But it's a little cleaner this time around to really showcase Rankin's range as a vocalist. She opens herself up and soars over what she's called a "fantasy break-up arc," and it's definitely what made this album. "Antisocialites" may have the same core of Alvvays' debut: biting, overly detailed and contradictory. But there's something more this time around: the emotional effects of a break-up shown in plain sight.
(Polyvinyl Records)
The record begins with "In Undertow," a song directly addressing the problems in a relationship. Rankin sings "There's no turning back after what's been said" while Kerri MacLellan, Alec O'Hanley and Brian Murphy support her with instrumentation: keyboards, guitar and bass respectively. Crisp drums punctuate the question "What's left for you and me?" It's posed several times throughout the track, and then the resolution comes by the end of the bridge: "We toss and turn in undertow. Time to let go."
But that finality isn't so final in the next track, "Dreams Tonite." Rankin's character still feels attached to the person she's slowly leaving behind. She hopes they're still "[waiting] at home for [her]" and laments, "Your face was supposed to be hanging over me like a rosary." She can't help but wonder, "If I saw you on the street, would I have you in my dreams tonight?"
(Polyvinyl Records)
From there, the album alternates between kiss-offs and reminiscing. "Plimsoll Punks" calls out the artificiality of friends or a former flame that will definitely resonate with listeners. On the other hand, "Lollipop (Ode to Jim)" serves both as a tribute to the lead singer of The Jesus and Mary Chain, Jim Reid, and being pulled into a relationship where irritation is met with drugs.
More examples pop out over the 10-track and 32-minute run. From the short and plucky exasperation of "Your Type" to the chaotic mess of "Hey," Rankin makes each song unique and stand out with her signature voice. From vulnerable near-whistle tones to something more deep and demure, every track is a new experience.
(Polyvinyl Records)
There are even times when she takes things in a darker direction, as the band strips their instrumentation back for a slow and depressing death on "Already Gone" and focuses on Rankin's fixation with drowning and her narrator persona escaping responsibilities on the last track, "Forget About Life." "Saved by a Waif" precedes the previously mentioned song and gives center stage to a destructive boy saved time and time again in a punchy return to form.
But there's also something new from Alvvays that pops up right at the halfway point. On "Not My Baby," a car putters away as Rankin's character muses, "Now that you're not my baby, I'll go do whatever I want. No need to turn around to see what's behind me. I don't care."
(Polyvinyl Records)
She might not care, but the somber mood suggests something else. Maybe it's Rankin's voice that sounds like a sigh of relief. Maybe it's when she sings "I'm really not there" or "Traded my rose-colored shades for a wide lens. Used to make noise, now I much prefer silence." Whether she's thrilled to be out of the guy's clutches or once again locked in regret is up to interpretation, but analyzing that song and the rest of their album in context with that is fascinating.
"
"Antisocialites" [has] the same core of Alvvays' debut: biting, overly detailed and contradictory. But there's something more this time around: the emotional effects of a break-up shown in plain sight."
— Luke Reynolds
That's all part of what makes Alvvays works as a band. From the lo-fi buzz that brings their sound back in time to jaunty instrumentation to Rankin's prose-like lyrics and beautiful voice that articulate a situation that's dismissed yet never really goes away, everything comes together to create something special. "Antisocialites" is a must-listen this fall. It'll take you back to summer heartbreak and a time when things were never quite as simple as you thought they were.
You can stream the album on Spotify or buy it from iTunes. Physical copies, both CD and vinyl, can be purchased through their official store on Bandcamp.
Leave a Comment
About the Contributor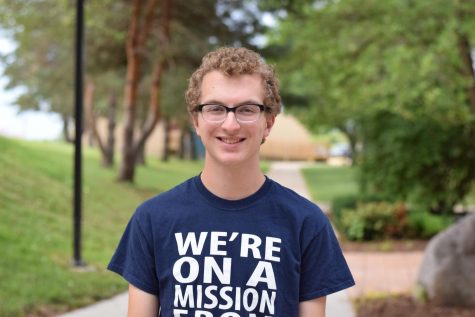 Luke Reynolds, Copy Editor, Anchor, Reporter
This is Luke's first and only year as a member of West Side Story. He'll be kept busy with anchoring, editing and reporting, but he's gonna have fun while...