FlexiSCHED available to students for AFT request
For the first time ever, students have the option to request teachers for academic focus time (AFT).
Students can request teachers for AFT starting today, Sept. 27. Following this link, students can sign into their FlexiSCHED by using their school Google account. Students should request teachers ahead of time to ensure they are able to meet.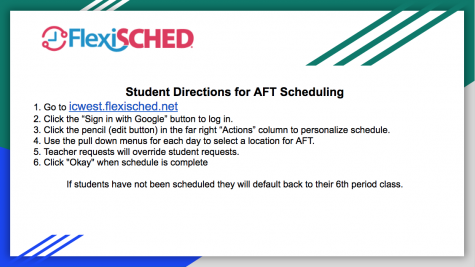 Courtesy of Andrea Harms