Local film "Saving Brinton" celebrates Iowa and film history
A local film deals with one Iowan's journey to get seminal pieces of film history preserved. Among the film's countless local connections was the cinematographer who happens to be a West High alum.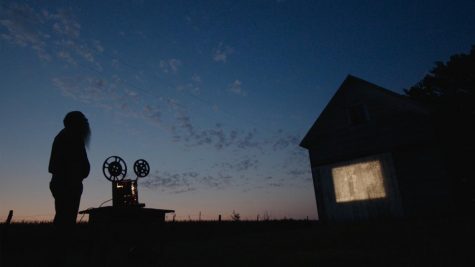 "Saving Brinton," a new documentary that recently opened at FilmScene, is a joyous experience for those who are interested in cinematic history or history in general. It's a local film shot by Tommy Haines and Andrew Sherburne—the latter of the two being a founder of FilmScene. It has a perfect subject, as all great documentaries must, and the cinematography is stunning.
The film follows Michael Zahs, a historian and collector who happens to be in the possession of a large collection of old silent films made by William Franklin Brinton. Silent films are hard to come by, especially ones that are this old. The oldest pieces in the collection date back to the late 1800s,making them some of the earliest examples of moving pictures.
Zahs came into possession of the collection disregarded in the 60s and 70s. Nobody wanted them, they were even labeled as "CRAP" at one point.  But Zahs couldn't bear to see them go to waste. He understood their historical importance and had a hunch that someone would be interested in them in the future. After waiting for decades, he finally heard back from the University of Iowa. The film deals with his journey to get the films seen by a larger audience, just as they were a hundred years ago.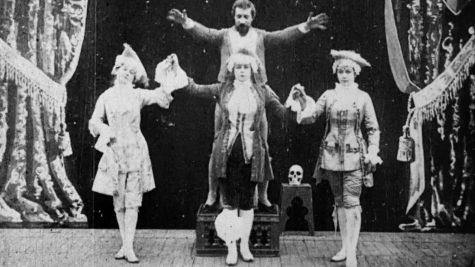 One of the elements that makes the film a perfect documentary is the excellent subject Michael Zahs makes. Zahs is both endlessly interesting and informative at the same time. He is humorous and full of little anecdotes. At one point when he is driving, he just goes off about bird migration. At another time he goes into depth about blood donation. This is a simple thing, but these moments offer an insight into Zahs as a person. It shows his immense knowledge and presents him as a grand sage of the Midwest.
The film is also directed beautifully. There is certainly something unique about seeing locations you have actually visited projected on a big screen. Sherburne and Haines, as it turn out, actually have a very skilled eye for location. The shots of the country roads blanketed by snow recall the simplistic gothic of "Fargo." The locations are well shot, but not in a way that distracts you from the main subject of the documentary. The camera remains neutral for much of the film, mainly capturing the actions of the players, and presenting the stunning scenery only when needed.
The production boasts many local connections, some even tracing back to West High. John Richard served as the film's cinematographer, and captured many of the beautiful Iowa scenery on screen. Richard is a graduate of West High School, class of '98, and also worked on West Side Story as a photo editor.
There are so many fantastic things about "Saving Brinton." It is an undeniably Iowan movie; displaying the charm and wit of the state throughout. Also shown is a love for film as a medium and its history. The Brinton films are a huge discovery that have remained unseen for years. You can feel the giddy excitement of the players in this film, not just Zahs, but many of the scholars and fellow historians he encounters. It's this excitement, this joy of learning and discovery that drives the whole film.
"Brinton" has immense accessibility and appeal, despite the fact that the subject is rather niche. This might throw off some people, but I would encourage everyone to check the film out. There is something for everyone in this film whether it's a love of Iowa, local film, classic cinema or history and education. In a year that has been densely populated with strong documentaries, "Saving Brinton" stands out as one of the finest.