The Coen Brothers graphed
The Coen Brothers have been producing satisfying films for nearly thirty years. This year marks their first foray into television, with the Netflix-produced "Ballad of Buster Scruggs." To celebrate this landmark WSS graphed a retrospective of the brothers' filmography. Where will your favorite fall?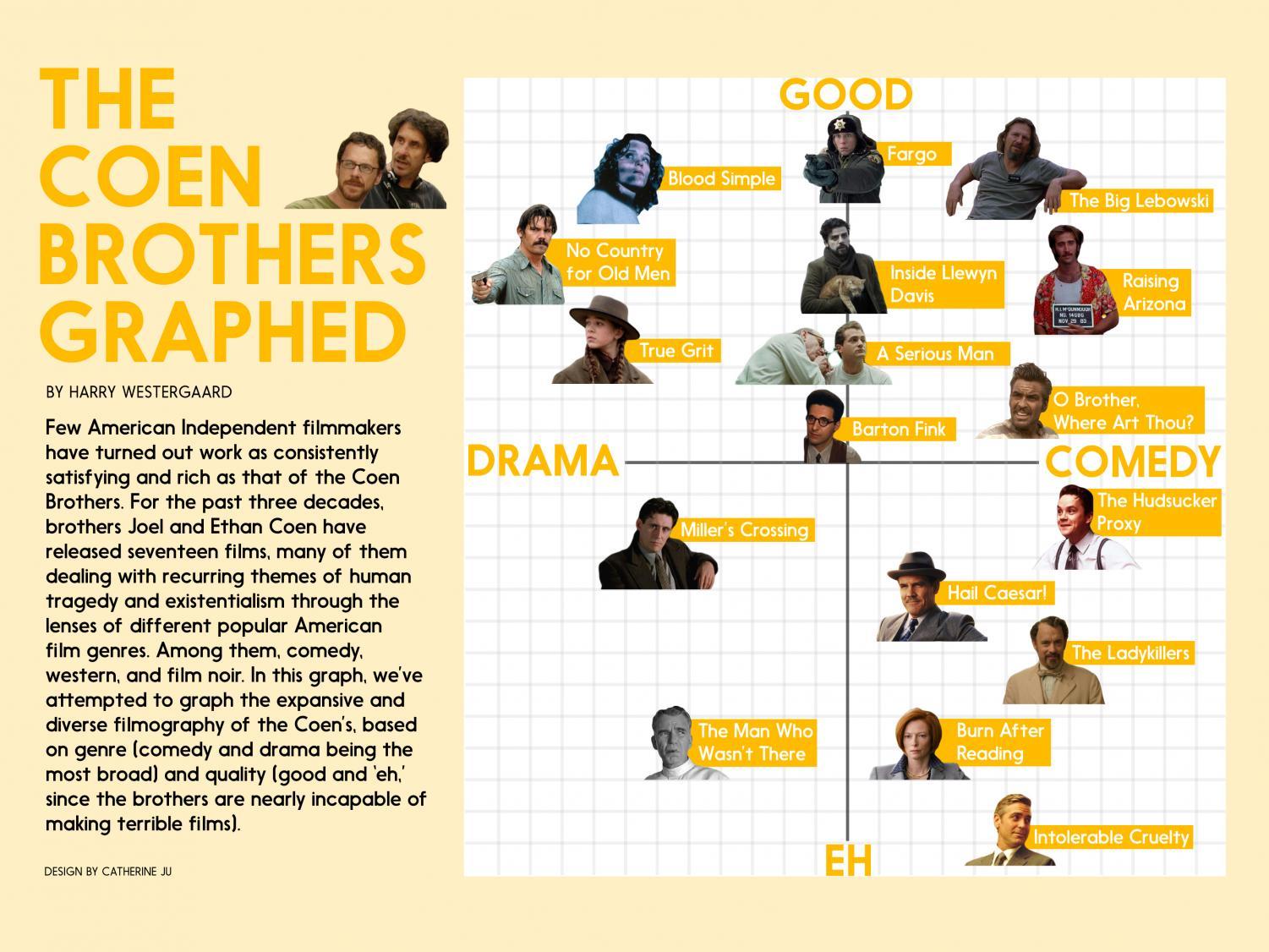 For more smart analysis of the Coen Brothers, check out the links below:
The Coen Brothers keep making the same film twice— and it's brilliant
The Atlantic: 30 Years of Coens
NY Times: The Coen Brothers Look Wryly at Their Films
Photos courtesy of:
20th Century Fox, Alphaville Films, Anton Capital Entertainment, CBS Films, Circle Films, Dentsu, Focus Features, Foxton Entertainment, Fuji Television Network, Good Machine, Gramercy Pictures, Imagine Entertainment, The Jacobson Company, The KL LIne, Mike Zoss Productions, Miramax, Paramount Pictures, Paramount Vantage, Polygram Film Entertainment, Relativity Media, River Road, Scott Rudin Productions, Skydance Media, Studio Canal, Touchstone Pictures, Universal pictures & Working Title Films

Hang on for a minute...we're trying to find some more stories you might like.