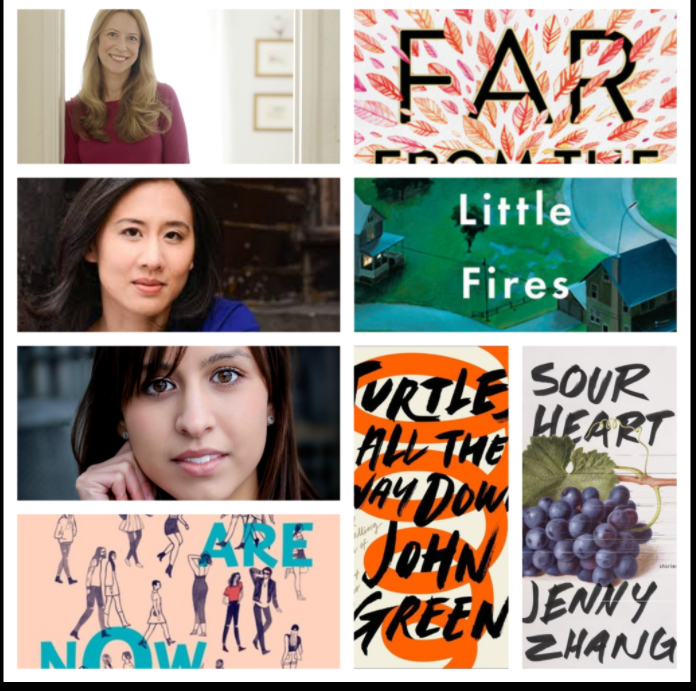 (Images used with permission from Creative Commons)
Books
"Far from the Tree"
(Epic Reads)
The National Book Award winner of 2017 is a touching and heartbreaking examination on the true definition of family. Grace, Joaquin and Maya are half-siblings who have all been adopted by different parents. When they discover each other, their worlds open up at the possibility of having relatives. But everything points back to where they began: their mother. Grace gets the idea to find her, but they'll first have to accept themselves and what's happened to them before going further. It's a tearjerker and a riot wrapped into one.
"Here We Are Now"
(Epic Reads)
An underrated gem focused on the power of music and family secrets, Warga follows up her debut with a short but stunning story. Tal's dad, a famous musician, re-enters her life with news that the grandfather she's never met is passing away. Coupled with this road trip and family discovery is how Tal's mom and dad met, a bittersweet tale that captures the fondness and downfall of first love. It's a powerful read and the perfect accompaniment on any future road trip you decide to take.
"Little Fires Everywhere"
(Late Night with Seth Meyers)
Celeste Ng makes a comeback with a slow and breathtaking family portrait that begins with a fire. Cut back in time, and a mother and daughter rent space from one of the wealthiest families in Shaker Heights, the Richardsons. What seems to be an intricate study on these strangers in town and the Richardson family becomes an electrifying exploration of motherhood and how racial issues can affect an entire town and not just the families at the center of it. Impossible to put down and filled with riveting characters, this novel is the perfect fit for anyone wanting a glimpse at adult literary fiction.
"Sour Heart"
(Barnes & Noble)
Jenny Zhang pens seven short stories focused on Asian girls who are supposed to be living the American dream. But life has been treating them terribly, pressuring their families into illegal work or pressuring the girls themselves into changing who they are just to have a chance at fitting in. Zhang writes with a sharp tongue and a powerful voice, and although it leads to some uncomfortable moments, its visceral edge is refreshing all the same. Those interested in short story collections should check out this Iowa Writers' Workshop graduate's work.
"Turtles All the Way Down"
(Good Morning America)
John Green returns with an exploration of mental illness rolled up in a mystery. Aza's OCD while investigating a missing persons case is riveting and feels relatable to a lot of experiences out there. However, the mystery gets drowned out and ultimately forgotten, and whenever it pops up, it feels stale and not as interesting as Aza's mental state. Add to that some "Stars Wars" fanfic discussion, some creature that's inheriting a will and Green's brand of existentialism, "Turtles All the Way Down" bites off more than it can chew. Still, Green's fans may like his comeback.