I can't keep quiet: a "The Nowhere Girls" review
The newest novel from Amy Reed tackles rape culture and a rising feminist group in a small town with vigor and an open mind.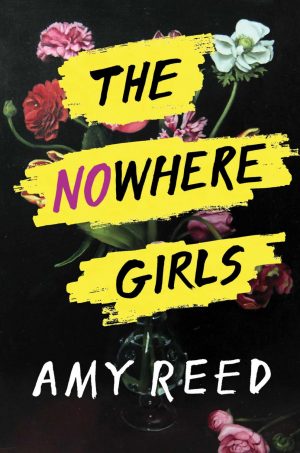 Amy Reed has been publishing books for several years now. In most of her novels, teens discover the pitfalls of drugs and try to hold on for dear life. These Ellen Hopkins-esque books didn't catch my interest when I first looked at the flaps, even though I've liked some of Hopkins' free verse poetry. But I will definitely pick up more of Reed's titles after reading this powerful book.
"The Nowhere Girls" is a timely read right after the #metoo movement. We live in a world more keenly aware of what sexual assault can do to its victims. As a result, this book is heavy at points and can be hard to take. Assault is discussed and shown on page in scenes that may be triggering for some readers. But I'm thankful for this novel's discussion on rape culture and how it isn't acceptable, even from those who believe it is. We can fight against it and make a difference for the ones who have been silenced. They deserve their power back.
The story follows the lives of the citizens in Prescott, Oregon. A year prior, a girl named Lucy Moynihan was raped by three older classmates and tried to get them charged. But no one believed her. Instead, they drove her out of town, leaving her house to the new girl, Grace Salter.
"
Grace's curiosity regarding Lucy builds until she can't contain it. Erin and Rosina feel that rage and decide to join Grace in creating a feminist movement, The Nowhere Girls."
— Luke Reynolds
Grace has felt invisible recently, her old friends rejecting her after a church scandal centered around her mom made them leave their hometown. Grace craves to find that connection to God, that voice her mother has as a pastor that she lacks. On her first day at Prescott High, she sits down with a girl she met the day before, queer punk rocker Rosina, and her friend Erin, a girl on the autism spectrum interested in the sea, the android Data from "Star Trek" and repressing traumatic memories from what happened to her in Seattle. Grace's curiosity regarding Lucy builds until she can't contain it. Erin and Rosina feel that rage and decide to join Grace in creating a feminist movement, The Nowhere Girls. A group of girls, all from different backgrounds and social groups, come together to talk about their own experiences of assault, snide comments and sexist behavior. Then they fight back. Posters detailing a contest between the football players, a sex strike and even derogatory remarks met with shouts instead of silence. But in a toxic and male-dominated small town, the girls keep getting shoved under the water, even the female high school principal. However, these girls won't back down even with their families on the line. No girl deserves to be treated like an object by a man she doesn't want.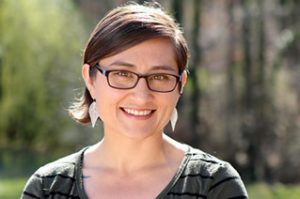 Reed's character writing in "The Nowhere Girls" is my favorite part of this book. Erin, Grace and Rosina are phenomenal protagonists with many layers. Each has their signature voice despite an omniscient narrator telling their stories. Their pain is translated in all its forms on the pages in evocative language. Whichever one is your favorite, you'll relate to their struggles. Whether it's Grace trying to be confident, Rosina's fear of disappointing her mother or Erin and her insecurity regarding closer connection, each girl has a relatable quality readers can empathize with.
Also, she takes the time to explore girls outside the main trio. The "Us." chapters are the most riveting of the book, painting portraits of other young women living in Prescott. Whether it's a transgender girl counting down the days until she can get out, a cheerleader cracking under the pressure of what her label displays her as or a black girl submitting to the fact she will be judged if she joins the movement, their brief interludes make a strong impact on this book. It allows the reader to open their mind to other opinions. Reed never acknowledges who's in the right or who's wrong; she accepts all of these opinions, even if they may sound uncomfortable.
However, I find some of the character vs. self conflict melodramatic compared to the drama that happens outside the characters' heads. This usually happens during the fallout of a dramatic event that calls into question what the girls are fighting for and the value of their friendships, and it just feels a little too over-the-top. Additionally, some of the romantic subplots feel shoehorned in, even though the love interests are very sweet and treat the girls well. I just don't think they should've played as big a part as the activism.
"
["The Nowhere Girls"] may be dark, but its power cannot be underestimated."
— Luke Reynolds
But other than that, "The Nowhere Girls" is an incredibly valuable story worthy of a read. Its discussion on rape culture, the roles of women in society beyond archetypes and its portrayal of all kinds of girls makes it a universal read. It may be dark, but its power cannot be underestimated.
Leave a Comment
About the Contributor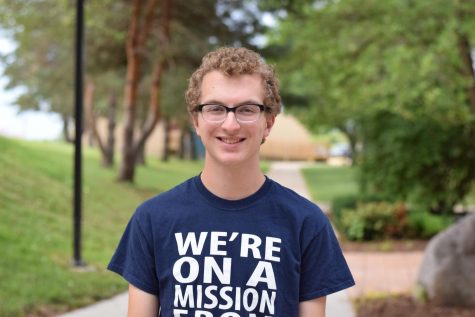 Luke Reynolds, Copy Editor, Anchor, Reporter
This is Luke's first and only year as a member of West Side Story. He'll be kept busy with anchoring, editing and reporting, but he's gonna have fun while...