I'm with you all the way: an "Andi Mack" review
What's aired of the second season of Disney Channel's progressive comedy-drama may spin things in a stereotypical direction, but heartfelt and honest writing saves it from feeling tired.
You should all know by now that I'm obsessed with "Andi Mack." Not only do I talk about it constantly and anticipate every episode with bated breath, I also vomited 13 hundred words about it when I reviewed the first season. I know I'm trash for a show made for kids six years younger than me. You don't need to tell me twice.
But there's such a universal appeal to the show that makes it so engaging. In just 25 episodes, "Andi Mack" has gone above and beyond to represent marginalized people in the United States. Not only is the plot centered around an Asian-American family, but there's an African-American best friend with a mom in the military, a Jewish boy who is coming to terms with his sexuality, a boy struggling with anxiety, another with a learning disability and a girl whose dad lost his job. How they're written is never sugarcoated like I would expect from a children's program; they're sensitively and authentically portrayed.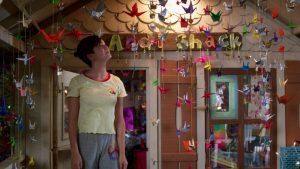 These rich backstories serve as the backbone for the fallout from the end of last season. The titular Andi and her crush, Jonah Beck, are officially a couple, but it comes with questioning dedication and seriousness. Add to that an ex who's trying to be nice but still has lingering jealousy, and the situation is more intense. One of Andi's best friends enters the boys' basketball team as the first girl despite being treated terribly by the captain. The other friend grapples with his feelings for Jonah and what he wants to do with his life. Andi's mom doesn't know whether her feelings for Andi's father should remain friendly or if they should rekindle their relationship again. These doubts linger after she decides to never go back to how they once were. Then Andi's grandparents are thinking of selling their house, and this means Andi will lose Andi Shack, her artistic refuge where she has made countless crafts throughout the years.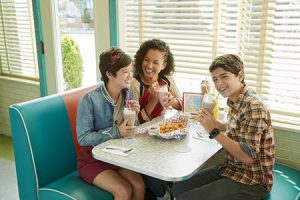 Everything builds on itself over the course of the season, which some people may find unrealistic. After all, how can one girl's life be so dramatic? How can she have these friends going through their own journeys filled with their own hardships? "Andi Mack" responds to these questions by saying that's what life is. We are a diverse world, and each person, no matter their skin color or sexuality or disability or whatever it is they're going through, has more to them than just a label. We all have hobbies and dreams that go beyond our definitions, and this is why Andi's best friends Buffy and Cyrus resonate just as much as she does. They're more than just the black best friend and the gay best friend; there are people they love and pain they hide and they're full of the likable qualities and flaws found in the greatest of friends.
What also helps the drama from being trite is the team of six writers. Not only do they incorporate some awesome jokes into the script, but they also make sure the tone of the series is consistent. This may be unfortunate for those who love to pinpoint the signs of a writer's style, but it prevents drastic shifts in quality and plot development like you'd find in former CBS sitcom "2 Broke Girls." That way, the tone can be clear: heartfelt and honest. This unique approach tempers out the stereotypical elements of an angsty teenage relationship and a girl throwing a fit about her art shack maybe being no more. Everything seems to reflect real life as closely as possible, and I appreciate that. This is especially true when "Andi Mack" is compared to all the high-concept shows Disney has done, like two teenage girls being invited to a YouTube-like studio or another girl juggling high school and pop star/secret agent life. By having a much more realistic show, your audience will relate more to it. The young artsy girls with short hair who don't see themselves in the beautiful long-haired tweens of Disney's past will care more about this show than the others before it.
"
There's such a universal appeal to ["Andi Mack"] that makes it so engaging."
— Luke Reynolds
Overall, "Andi Mack" has continued to be an incredibly satisfying and progressive show for Disney Channel. Andi's life with best friends Buffy and Cyrus is what I need every Friday night. Not only is it well-written and heartfelt, but it's engaging even despite cliched drama beats. They're effective because they're delivered in the most honest way possible. That's why I keep coming back week after week. I only hope the rest of the series can deliver on the incredible plotlines built so far. I don't want it to lose its big heart.
Leave a Comment
About the Contributor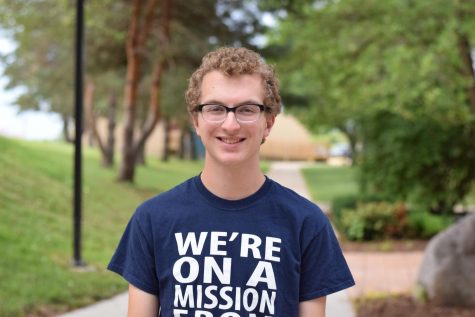 Luke Reynolds, Copy Editor, Anchor, Reporter
This is Luke's first and only year as a member of West Side Story. He'll be kept busy with anchoring, editing and reporting, but he's gonna have fun while...