A soft place to land: a "Far from the Tree" review
This year's National Book Award winner is a heartfelt and heartbreaking look into the definition of family.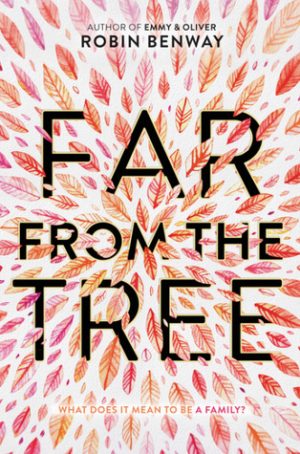 When this new book from Robin Benway was nominated for the National Book Award shortlist a day after its publication, I was shocked. I had only read one of Benway's books prior to this, and even with the dark background some of her characters faced, there always was breezy humor to counteract those histories. Child kidnapping and divorce were important, but the characters and the dialogue they shared never hesitated to make me howl with laughter.
When it won the award, I knew this must've been different. This must've touched the hearts of those on the committee in a way that Benway's other work hadn't. With that in mind, I couldn't wait to read this in the hopes I'd love it.
I see why this won the National Book Award. Benway pours her heart and soul into "Far from the Tree," making sure a tale about three bio siblings going through the adoptive and foster family system is portrayed accurately and heartrendingly. The stories of Grace, Joaquin and Maya are captivating and rich, filled with intimate and emotional details that flesh out their lives. Their interweaving journeys and meetings are peppered with raw emotion that brought me close to tears and genuine humor that made me laugh out loud. Recursive drama, a plot that turned on and off and some writing choices prevent me from loving this, but I still think Benway does a great job with creating dynamic characters and really exploring just what it means to be a family.
"
Benway pours her heart and soul into "Far from the Tree," … creating dynamic characters and really exploring just what it means to be a family. "
— Luke Reynolds
What really impressed me the most about this novel was the protagonists. Their lives are fascinating and grounded in empathy. I never hesitated in my feelings for them; I always found their decisions understandable, even though the repetition of them does get a little tiring since they always escalate issues. It also helps that their lives have been filled with so much sadness. Grace gives birth to a baby she can't keep, giving it to adoptive parents and nursing the hole the love for her daughter and the betrayal of her ex-boyfriend have left. Maya's chipper adoptive parents are caught in fights fueled by her mother's alcoholism. Joaquin has never felt like he's belonged, with tan skin and a vicious temper that he's tried to conceal from every foster family he's been placed in. And even with the support around them (Grace's adoptive parents looking out for her and letting her know about her bio mom and siblings, Maya's parents being super supportive of her sexuality and her relationship with girlfriend Claire, Joaquin having a wonderful new set of foster parents who are there for him), they still want more. Grace wants to find her bio mom and gain back some of the independence she once had. Maya wants to carve out her own identity amongst redheads as a snarky brunette without crumbling under the weight of the secrets of her family. Joaquin wants parents who love him, but he also isn't used to receiving genuine affection. They're all hurting, but together they might be able to bond and realize their pain isn't their own.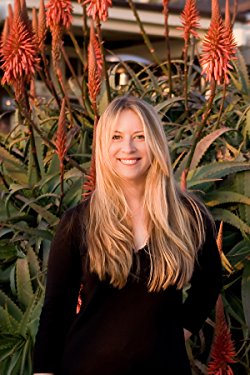 Injected throughout these tear-jerking narratives are other great characters. All of the parents have their own quirks, from Grace's mom and her insomnia shopping to Joaquin's parents respecting his space. But I also like characters like Rafe, an adorable boy who was an employee of a cooking store called Whisked Away; Birdie, Joaquin's ex-girlfriend who loves him for who he is, Lauren, Maya's younger sister who really wants to be part of everything and Claire, Maya's girlfriend who's always there for her.
I can't forget to mention how freaking funny this book is at points. Benway's dry and snarky humor lightens the depressing moments of this book in a way similar to Maggie Stiefvater at her best. But it's also breezier, smoother and not as complicated. It's straightforward giggles, and it's brilliant. I know now I can always trust Benway with an enjoyable ride when it's not grave.
However, there are some things that prevent me from loving this novel, but I'm sure others will like some of what I don't. I find a lot of the issues presented in this book to feel piled up, similar to an Ellen Hopkins book. It gets to the point of being unrealistic, but I understand that lives can get really messy. There are also so many unnecessary "that"'s in the writing, and my inner copy editor wants to come out and slash them out.
Even the story loses focus at points. Granted, slice-of-life novels aren't always a bad thing. I love seeing moments of a character's life, especially if the author uses them to advance someone's development. But Grace's idea to pursue her and her siblings' bio mom keeps on being mentioned and then dropped in favor of other events. And by the end, they do it in a way that almost comes out of nowhere. Part of me wonders if this novel would've worked better if the mom hunt had been a stronger element from the start or if it had been scrapped altogether.
But if you're looking for a book that'll make you cry and laugh simultaneously, look no further. Robin Benway delivers a touching tale of three bio siblings discovering the true magic of family to the best of her abilities. The result is tender and definitely a treat worthy of an award.
(NationalBook)
Leave a Comment
Donate to West Side Story
Your donation will support the student journalists of West High School. Your contribution will allow us to purchase Scholarship Yearbooks, newsroom equipment and cover our annual website hosting costs.
About the Contributor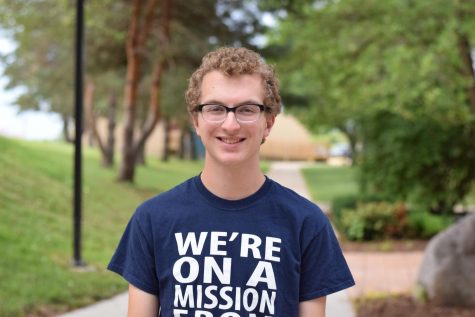 Luke Reynolds, Copy Editor, Anchor, Reporter
This is Luke's first and only year as a member of West Side Story. He'll be kept busy with anchoring, editing and reporting, but he's gonna have fun while...