Sweet little unforgettable thing: an "Aurora" review
Bea Miller's second album is a visceral and colorful expedition with a strong focus on self-love and empowerment.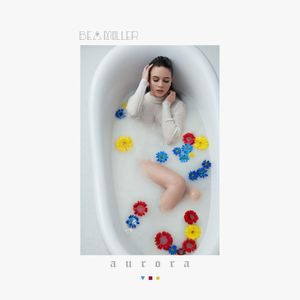 When "The X Factor" was airing in 2012, a 13-year-old singer named Beatrice "Bea" Miller sailed to ninth place out of so many hopefuls. Her powerful voice stood out from the pack and landed her a record deal with Syco Music and Hollywood Records. However, I didn't find her debut album that interesting. Aside from tracks that had been pre-released on an EP, "Not an Apology" was unnecessarily edgy and just fell flat. Maybe it had to do with the fact that she wrote a minimal amount of tracks and didn't seem like she was enjoying herself much.
Regardless, now solely signed to Hollywood, Miller decided to experiment in the year preceding this album release and revel in some label independence. She came out with three extended plays named after the primary colors: blue (sadness), red (passion) and yellow (happiness). Each was associated with a different emotion, but they all chronicled Miller leaving a relationship, moving on and empowering herself. At first I was intrigued, and over time I grew to really enjoy her new music. Not only did I appreciate the more obvious creative control, but the genuine intensity of her voice was actually supported by the production. It was also cool to see the character development in each EP.
"
Miller [invites] us into [a] world where the emotions explode into bursts of color that stick to the skin and linger."
— Luke Reynolds
With five new tracks, "Aurora" is now a completed story and showcases just how much Miller has grown since she was 16. Unique production, raw vocals and straightforward songwriting help this album stand out from the pack of other pop divas. I'm really happy Miller has invited us into this world where the emotions explode into bursts of color that stick to the skin and linger. I know I'll be revisiting it throughout the course of this year and beyond. It's such a relatable and fun album that's perfect for any kind of mood.
(Hollywood Records)
The lead-off single "Song Like You" starts the album off on an unfortunately sad note. Miller has reached a point where a lover she once regarded as beautiful is now dark. The very first line makes use of this mindset change phenomenally well: "A song like you is a ripple of the waves that rises to a hurricane." But regardless of how she feels, Miller is locked in a time loop. She "[plays this song] every night" to drown in a sea of remembering what was before. Despite its heartbreaking lyrical content, it's a catchy tune anchored in snaps and a melody line comprised of 'do's,' perfect for singing along to.
The following songs track the fallout of that toxic relationship. "Burning Bridges" is the frustrating desperation of wanting someone even when you know they've stopped being good for you. "Motherlove" is the cheeky middle finger to an ex because they can't love her like she can. Lastly, "I Can't Breathe" transitions from loud and experimental rock touches to a quiet and swelling piano ballad where Miller's at her lowest low. All she wants is to "break all the clocks and the mirrors and go back to a time that was different [before she] didn't feel like there was something missing." Because of her post-break-up anxiety, she can't breathe and no longer knows what to know. This is terrifyingly real, especially after getting out of an overwhelming situation like in the first two tracks.
(Hollywood Records)
But then the album makes a turn towards strength. "Like That" and "Buy Me Diamonds" are realizations: Miller doesn't deserve to be treated like she's worth no one's time. Next time he tries to save he's changed, she'll tell him to "save [his] love." Miller voices this righteous anger and buoyant energy powerfully well, and it's awesome to see such a pronounced change with the level of detail it is. This not only comes from a songwriting standpoint ("Try to find the worst in me but I won't follow you into the dark"), but production-wise as well. The intensity is racked up and creates another distinct mood to color the palette.
(Hollywood Records)
Despite a relapse in the next three new tracks, Miller keeps on moving on and decides to pursue a new relationship in "Warmer." The tone peaks at its happiest on "Repercussions" and "S.L.U.T." In the former, she wants to "leave inhibitions behind" and follow her own happiness. In the latter, she embraces her body and reclaims a derogatory insult to mean something powerful. "I don't care if you're scared of a sweet little unforgettable thing," she sings in "S.L.U.T." You can tell she means it, and it's the perfect way to remind a girl she doesn't need to listen to negativity. She can be herself.
The album ends on a slightly ominous note in the acceptance of "To the Grave," but it reinforces Miller's growth on "Aurora" and ties everything together. It's a colorful album that captures so many different moods and styles (it may be surprising to hear the 90s R&B influences of "Bored" and go to the trap-based "Crash & Burn," for example), but Miller handles them all confidently. As someone who was hopeful for her back in the day, this makes me incredibly happy. Whether in parts or as a whole, this record is that gem hidden under the water. It's time to fish it out.
Leave a Comment
About the Contributor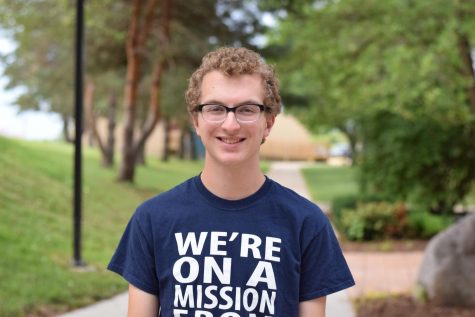 Luke Reynolds, Copy Editor, Anchor, Reporter
This is Luke's first and only year as a member of West Side Story. He'll be kept busy with anchoring, editing and reporting, but he's gonna have fun while...