Missing in action: a "Monday's Not Coming" review
Tiffany D. Jackson's second novel captures the bone-chilling fear of losing a friend in an nontraditional sense amidst the richly-flavored backdrop of our nation's capital.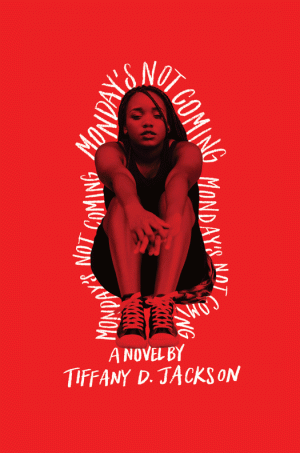 I remember looking up at the Missing Persons Board at Walmart when I was younger. My mind would always rile up with fear, thinking that one of the kids photocopied on a piece of paper could be me someday. What if I went missing for so many years that I got a digitally-rendered photo of me as an adult? What if that photo wasn't accurate at all and made it harder to find me? What if my kidnapper sent me overseas? What if I got killed and people never found me?
That hasn't happened, but I still get on edge every time I think of a child being kidnapped or killed. Even worse than that is when a kid simply disappears. In a world where most parents constantly look after their kids, it seems peculiar that they could potentially vanish. Even stranger, imagine if the guardians of said child ended up not caring about their child disappearing.
This book is all about the aforementioned case. Tiffany D. Jackson's "Monday's Not Coming" follows one girl's quest to find her best friend in three different timelines: two years prior to her initial disappearance, the year it happened and the year after the dust has settled…supposedly. With great writing and a gripping premise, Jackson is able to make up for the novel's length and slow pacing. The characters are vivacious and bounce across the page in a side of Washington, DC I wasn't aware of before, the Chocolate City. A number of issues are tackled and addressed, whether it be homophobia, gentrification or domestic abuse. The ongoing mystery always remains interesting, even if details feel muddled as the chapters transition from past to present to future and back. For those reasons, "Monday's Not Coming" is a nice thriller and makes me curious to see what Jackson does right in her debut novel, "Allegedly."
"
With great writing and a gripping premise, Jackson is able to make up for ["Monday Not Coming"'s] slow pacing. The characters are vivacious and bounce across the page…"
— Luke Reynolds
Claudia Coleman comes back from her annual summer trip ready for eighth grade and a reunion with her best friend Monday. Monday has been oddly quiet and didn't send any letters while Claudia was away, and despite her concern, Claudia shrugs it off. Maybe she got too busy and didn't have time. But once the first bell rings, the weeks pass and Monday has yet to appear, Claudia grows more and more worried. No one seems to care about Monday as much as she does. There's no seat for her in the classroom, no space for her in the records and both Monday's mother and older sister evade Claudia's questions. Despite her incredulous parents, Claudia presses on, even when it seems like everyone has given up. That's what best friends are for, right?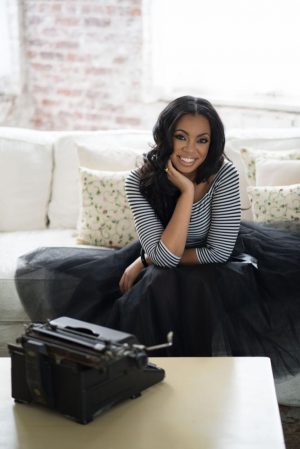 Claudia's pain about losing her best friend is the anchor of this book, and it's incredibly effective. Jackson captures the yawning hole something like this can leave in someone, and she also goes about it in a different way. Claudia has a fascination with colors and their specifics, so she will sometimes split apart months of the book's timeline into character portraits, allowing them to morph into shades that mean specific things to Claudia. Whether the final product is something ugly or graceful, the pieces serve as reference points and foreshadowing on what's to come in the book.
This book also approaches its thriller template in a unique way. Past interactions when Monday was in Claudia's life show how enigmatic she was and how much she meant to Claudia, and it also offers us clues into Monday's bad relationship with her mom in the run-down apartment complex known as Ed Borough. There are also future segments where Claudia feels like she should still be looking for her while attempting to move on with dance and a love interest. These segments do feel more slice-of-life and sometimes don't seem relevant to the main plot of the novel, but they are interesting and add something to lighten up the dark and disturbing aspects in "Monday's Not Coming."
On a related note, these disturbing elements must be discussed. Some of "Monday's Not Coming" gets incredibly graphic. Despite appreciating what Jackson discusses and displays on page, some of the topics may make readers uncomfortable. The kids at Monday and Claudia's school aren't used to the closeness of their friendship, and they get hit with a lot of homophobic slurs. Monday's living environment is so dirty to the point where a few characters get sick. The violence involved, especially in the intimacy of a house, can make a reader feel claustrophobic. But despite this, "Monday's Not Coming" still retains its urgency and grips the person digesting its words in. If someone needs to set the book down temporarily or permanently, that is up to them.
Jackson's second novel is definitely one to be talked about. Its premise of a missing child adds to its immediacy, and the relatable pain of this happening to a girl, especially as young as she is, is believable and fascinating. Anyone looking for a thriller or suspenseful story to read at the height of summer may want to pick this one up. It could be the perfect beach read or something that will bring these relevant issues to life for someone who hasn't considered them.
Leave a Comment
About the Contributor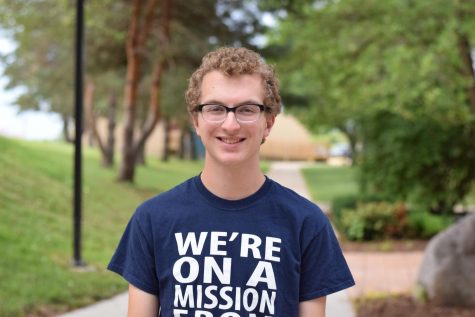 Luke Reynolds, Copy Editor, Anchor, Reporter
This is Luke's first and only year as a member of West Side Story. He'll be kept busy with anchoring, editing and reporting, but he's gonna have fun while...