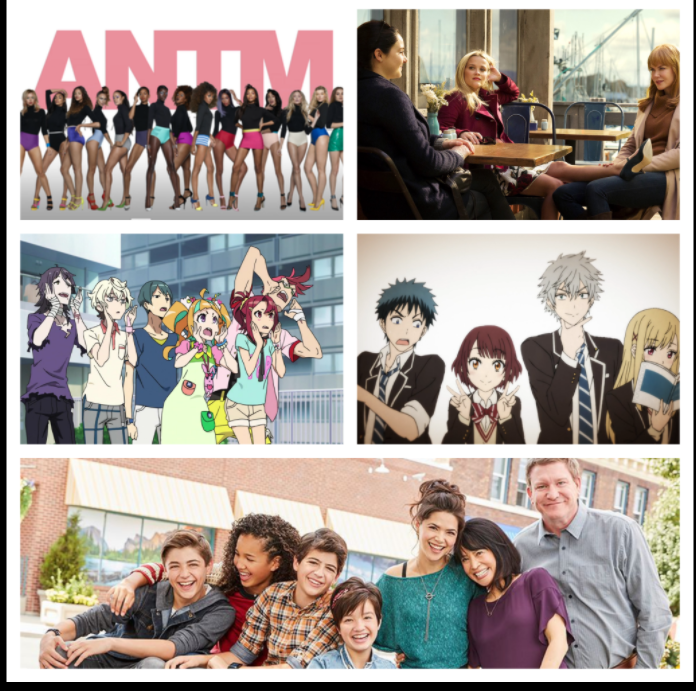 (Images used with permission from Creative Commons)
TV
"America's Next Top Model, Cycle 24"
(VH1)
Tyra Banks returns to host the VH1 reboot of the classic reality TV competition with mixed results. Despite a stunning cast and cool photoshoots, the show runs itself thin with overediting girls and making constant feuds where there are none. Even with a positive message of embracing the power of women, it gets destroyed when it constantly has the competitors put in a light where they're tearing each other apart. However, it makes for a good binge watch with popcorn and friends.
"Andi Mack"
(Disney Channel)
Who knew a Disney Channel show could have so much impact on my life? Who knew other kids who watch it could know they're not alone? "Andi Mack" is a tour de force and has not only explored the trials and tribulations of one teenage girl coming of age, but has also looked at sexuality, teen pregnancy and the things that make us human. It's the perfect family night show for anyone who needs the reminder that everything's gonna be okay.
"Big Little Lies"
(HBO)
Liane Moriarty's bestseller hits the TV screen with cold intimacy. Featuring legendary actresses and delivered with a razor-sharp script, this TV series offers the perfect laugh and the perfect gasp if you like your dramas darkly funny and touching upon real issues. The success of the miniseries has now granted it with a second season, and with actresses like Meryl Streep joining the cast, the drama will be juicier than ever.
"Kiznaiver"
(Aniplex/Crunchyroll)
This colorful and bizarre anime has a pulsing heart underneath all its grandiosity. This Studio TRIGGER project features the grandiose writing of Mari Okada and brings unlikely allies together in an attempt to bond over shared pain. It's an exploration of empathy and how its power lies in youth. Connections need to be built despite the conflicting emotions they can bring.
"Yamada-kun and the Seven Witches"
(Funimation)
Need a wacky romantic comedy? Look no further than Liden Films' adaptation of Miki Yoshikawa's manga involving powers like body swapping, charming people and erasing memories! School punk Ryu Yamada gets a lot more than he bargained for when he falls down the stairs and lands in a lip-lock with honor student Urara Shiraishi. They swap bodies, and from there, a club is formed to investigate this power and to see if there are other girls carrying abilities of their own.