Meet me in the midnight: a "Glasshouse" review
Jessie Ware's third album is another elegant portrait of love's deepest desires.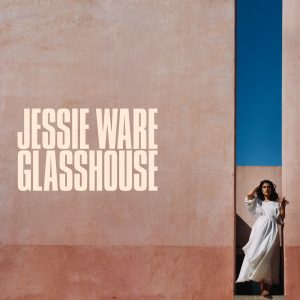 When you're looking through Spotify, sometimes you stumble upon a name that pops up in your Daily Mix or some random playlist. Jessie Ware was one of those artists. One of her singles, "Say You Love Me," sounded great when I first listened to it. Then I remembered the albums I'd seen of hers over the years. The black and white covers seemed classy and elegant, and her albums didn't mislead me there. But what I wasn't expecting was the wide spectrum of emotions found in her collections of love songs. "Devotion" was an intimate look into how ready one can be for a relationship. "Tough Love" showed the darker side of love, full of loneliness and regret and too many fights. Combine that with Ware's rich vocals, catchy songwriting and smooth blending of pop and R&B, and everything came together in excellent packages.
Just as I was becoming a fan of hers, she released the second single from a new album I didn't realize was coming out. Three years had passed since "Tough Love," which Ware used to get married and start a family, giving birth to a daughter in the fall of 2016. The single I heard, "Selfish Love," was a different turn for her sound, and it made me curious about where her album would go. Would things head in a more pop direction?
Things did, actually, but that isn't a bad thing. In fact, this is my favorite album from Jessie Ware. "Glasshouse" is a tightly-focused and driven album about the inner desires found in those who want love or have it. It's about the intense longing for a relationship and what happens when you finally get one. It's about rekindling the fires found back at the start, before love felt like a stale routine. "Glasshouse" wraps all of that into a see-through box, exposing the feelings found inside of a person that can only be exposed through words.
"
"Glasshouse" [is] a see-through box, exposing the feelings found inside of a person that can only be exposed through words."
— Luke Reynolds
(Island)
The record starts off with "Midnight," a dreamy introduction that fades in slowly as the seconds tick by. Jessie Ware casts the perfect spell in this ultimate lover's fantasy, voicing how this guy she loves "pull[s her] into [her] deepest desires." A cascading synth transforms into a gospel as she admits, "Maybe I love you. Maybe I want to. Maybe I need you. Don't let me fall through." Ware is not only casting a spell here; she's being bewitched by her own magic as well. The feelings for this guy keep on building, much like they do when someone gets a crush. Our imagination gets the best of us until this someone we like fills it up completely.
What pulls everything together is Ware's powerful voice and the uncovering she does with simple words. She can bring that necessary emotion and underplay it when she needs to, lifting her lyrics up on the pedestal they deserve. Whether on the yearning first half that focuses exclusively on the need for a greater connection, or the heartbreaking second half that wants to relive those wonderful highs at the start of a relationship, everything works.
It's also neat to see how songs work in pairs. "Thinking About You" and "Stay Awake, Wait for Me" underline the desire to let loved ones know just how much we care, whether it's Ware's daughter on the former or having "no need to dream" on the latter, if the sensual guitar line has anything to say about it. Later on, "Finish What We Started" and "Last of the True Believers" attempt to relight fires that once ignited among lovers. The second track even features background vocals and co-writing from The Blue Nile member Paul Buchanan, whose smoky voice accents the propulsive drums and the beauty of love starting to reform.
(Island)
Then there are the songs that make their own statement. "Selfish Love," much like the sometimes graphic music video, tears apart a toxic relationship. Over acoustic guitars and a rumbling beat that wouldn't sound out of place in a Latin pop song, Ware realizes "all the games [she and her partner] play always end the same," yet she "can't get enough" of it all. It's a wry simmer of a single ("dodging bullets, now ain't that romantic?") and it definitely makes an impact.
"Sam," the closing song, is another standout. Written and recorded when Ware was eight months pregnant, the track serves as a reflection on marriage and needing to reconnect with family to let them know their branches on the tree are growing. It's both heartrending and heartwarming, and Ware is the sincerest she's ever been.
But sincerity has no shortage throughout the album. "First Time" and "Hearts" showcase real pain and suffering when attempts to patch up a faltering relationship just don't work. "Your Domino" is both the irritation and glee that come when you finally admit you like someone. And then comes the climax, the last keyboard note fading into track five, "Alone." That's when everything comes out into the open, the exhilarating high of telling this person how she feels the strongest it's ever been. Ware shouts, "Say that you're the one who's taking me home 'cause I want you on my skin and my bones." All that raw uninhibited emotion is going to good use. She's crystal clear.
(Island)
And that's Jessie Ware's "Glasshouse". It's an intimate, raw and smooth collection of pop-R&B that exposes those deep-seeded wants that shatter anything we say out loud. Jessie Ware is at her most powerful here, and hopefully she continues to write love songs that reveal those detailed feelings overthought and painful to say. But maybe they'll start coming out easier.
Leave a Comment
About the Contributor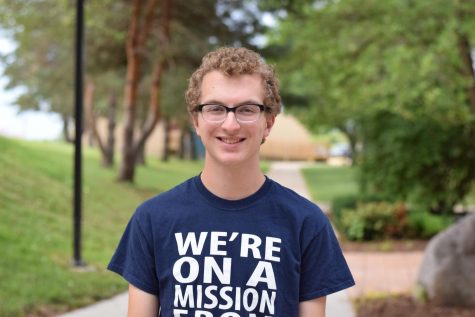 Luke Reynolds, Copy Editor, Anchor, Reporter
This is Luke's first and only year as a member of West Side Story. He'll be kept busy with anchoring, editing and reporting, but he's gonna have fun while...