Tell me sweet little lies: a "Big Little Lies" review
The HBO miniseries based on Liane Moriarty's bestseller thrills and chills as it goes through the cracks of marital and familial perfection.
Lies. We tell them for so many different reasons. Sometimes it's because we want to protect our friends and not hurt their feelings. Sometimes it's because we want to hide what's going on in our lives. Sometimes we even tell them to ourselves, desperate to believe things farthest from the truth. "It would make everything so much better if I was convinced my life was perfect."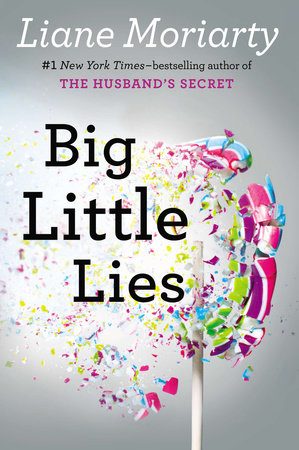 When Liane Moriarty's "Big Little Lies" was published in 2014, it addressed the power of lies and how they can shape our lives. But it also uncovered the mistreatment women face in society, the intensity of school politics and what happens when resentment, anger and jealousy build and build until they result in murder. Couple that with biting humor and dark and thrilling twists, and it had the potential for a winner. While I liked reading Moriarty's novel, part of me felt underwhelmed by the slow build-up and uneven characterization. That's why I wanted to pick up the miniseries and give it a go.
Directed by Jean-Marc Vallée, known for his work in Dallas Buyers Club and Wild, and written by Ally McBeal and The Practice creator David E. Kelley, this show was also filled with so many big names in the cast list. Reese Witherspoon, Nicole Kidman, Shailene Woodley, Alexander Skarsgård and more had me intrigued, and I knew immediately how much of a big deal this was. Did the show turn out to embrace and improve on the content addressed in the book, or did it get buried underneath the hype?
In my eyes, this surpassed the hype and did exactly what I wanted it to. As a show, "Big Little Lies" was absolutely riveting. The entire show is captivating thanks to the beauty of Monterey, California, and Vallée's intimate directing and a lovely soundtrack to boot. But it's also anchored in incredible acting, greater depth, more darkly funny jokes and scary surprises. For seven episodes each under an hour, this is a great accomplishment. Even with a second season in development, I'm perfectly okay with this standing by itself. What a fantastic show.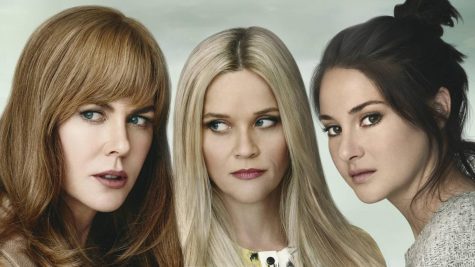 The story revolves primarily around three women: Celeste, a beautiful woman in a marriage that's far from a dream; Jane, the new mom in town who wants to support her son's future instead of her dark past; and Madeline, the force of nature who's fiercely protective of her friends and holds too many grudges, including ones that involve her oldest daughter and her ex-husband. All of their lives fully intertwine when Jane's son is accused of strangling Amabella Klein, the daughter of businesswoman Renata Klein, on first grade orientation. From then on Madeline and Renata become sworn enemies, Celeste tries to patch up her relationship with her husband while continuing to get hit in the face with it and Jane slowly learns she can trust her closest friends even when things look tough. But there's more to these women than what appears, because at this year's school fundraiser, an Audrey Hepburn and Elvis Presley trivia night, somebody died. Who was killed? Who was responsible? Was it Celeste, Jane or Madeline?
What I love most about "Big Little Lies" is how far it's willing to go to show how imperfect perfection is. The women of this show are all struggling with secrets and desires that some may think are inappropriate, but it makes them realer as a result. Some characters are unlikable, like Madeline or Renata, but it's the crackling tongue and worrying of the former and the genuine maternal care of the latter that redeem them.
It also helps that the acting throughout is fantastic. Reese Witherspoon and Nicole Kidman have rightfully been nominated for Emmys because their performances as Madeline and Celeste are so captivating. Of course they're not the only ones who are wonderful, but the way they deliver their lines (Madeline has some of the best of the show) and tap into vulnerable states I've never seen before really affected me. They're willing to embrace the flawed parts of their characters and make them more human as a result, particularly with Witherspoon. Madeline's character was expanded in the series, and she went with those risks that weren't in the book to really make Madeline more of a fleshed-out character.
"
What I love most about "Big Little Lies" is how far it's willing to go to show how imperfect perfection is."
— Luke Reynolds
It helps that Vallée's direction is absolutely breathtaking. To be honest, this is the first of his works I've seen and now I want to see all his stuff. He captures scenes from all angles, never focusing on one character for too long. We see people react to what others say while we as the audience look on. Then it switches, and we're now facing the other character. It's brilliant. He also captures nature so vividly, from the crashing waves on the California coast to the nightlife at the school's annual fundraising event. You get a sense of chaos, intimacy, frenetic energy and calm depending on the scene, and having the scenery add a buffer or enhance those emotions are awesome touches I appreciate.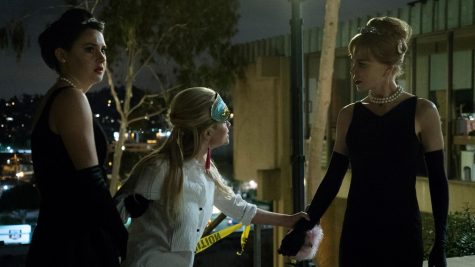 Another way a scene is supported is through absolutely breathtaking music. From loved classics to new discoveries, the soundtrack is eclectic. There's rock found in Fleetwood Mac's transcendent "Dreams," heartbreaking piano in Agnes Obel's "September Song," scratchy soul in Alabama Shakes' "This Feeling" and smooth R&B in one of my personal favorites, "River" by Leon Bridges. The music appreciation shown throughout the show, in particular by Madeline's daughter, Chloe, was definitely appreciated, and I walked away with some new wonderful pieces. Thank you, Chloe and the show-runners.
The Orchard Enterprises
Sony Music Entertainment
Music Brokers
For a riveting show that's funny, dramatic and full of enough twists and turns to keep you guessing, "Big Little Lies" is the perfect watch. Those triggered by domestic abuse and sexual assault should take caution, as these topics are shown quite graphically. Even with those subjects, the miniseries has become one of my new favorites and makes for a compelling mystery and study on how far perfection can go before it snaps.
The series is available on DVD as of this month, but it can also be watched through HBO's services.
Leave a Comment
About the Contributor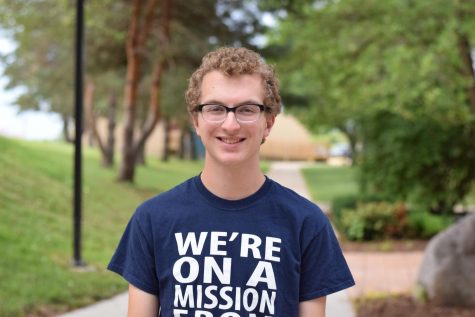 Luke Reynolds, Copy Editor, Anchor, Reporter
This is Luke's first and only year as a member of West Side Story. He'll be kept busy with anchoring, editing and reporting, but he's gonna have fun while...