New year, new me?
West High students share their New Year's resolutions for 2019.
Several hours before the clock strikes midnight, world-class performers warm up their voices prior to taking the stage. Acts such as Christina Aguilera, Post Malone and Dua Lipa are included in the lineup to participate in the festivities synonymous with noisemakers and firecrackers. From a 12-foot sparkly ball weighing 12,000 pounds in Times Square to a 16-foot music note adorned with video screens in Nashville, millions of people around the country join together to say farewell to 2018. With the new year comes fresh starts and a new batch of goals.
"Probably to become a lot more organized than I am right now. A lot of my stuff is jumbled around, and I just waste a lot of time trying to find stuff, and I even lose stuff sometimes. Being more organized is gonna help save me time and overall just look better with a lot of the stuff I do everyday. There's been a lot of times that I lose homework because I'm a messy person in general, and I kind of panic and have to do it during passing time if I lose or forget where it was." – Bivan Shrestha '22
"One of my New Year's Resolutions was to manage time better when doing homework. I wanted to finish things early so I could play games or watch YouTube without worrying about unfinished tasks." – Timothy Cui '21
"My new year's resolution this year is just a word; it's adventure. Last year it was commit. I pick a word for the year instead of a resolution because it's more positive and it's easier to stick with throughout the year because I can apply it to anything I do. I picked adventure because, especially with going to college, I want to step out of my box and try new things." – Hannah Cantrell '19
"My new year's resolution is to focus on myself and self-care. I haven't been doing it a lot, and I really think that's important." – Carrie Harper '19
"My New Year's resolution is to show people the greatness of conservatism, and Trump is actually a good thing and not a bad thing. [Also to] maybe gain some more weight." – Gary Chen '22
"My New Year's resolution is to save money, live life to the fullest and learn a new skill. I have never done those before because I'm always spending money, and I always do the same stuff. I think it's better to do new things." – Sanmati Thangavel '20
"Organize my homework and spend less time on it." – Andrew Burgess '20
"I feel like making a resolution at the the beginning of the year is pointless because most people give up on them pretty quickly. I feel like if you want to achieve something it doesn't have to be at the beginning of the year." – Favour Alarape '21
"Stop procrastinating because throwing something together last minute is never good and you don't see the results you would have hoped. Also when we procrastinate we are allowing ourselves short term gratification rather than thinking of what's best for ourselves in the long run" – Ryan Cooper '19
Leave a Comment
About the Contributors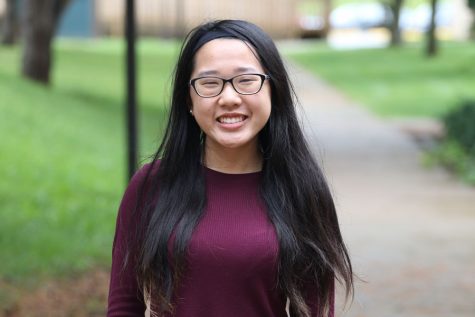 Anna Brown, Print Co-Copy Editor
Anna Brown is a senior at West High. This is her second year on staff and she is the Co-Copy Editor for print. When she isn't working on WSS, Anna enjoys...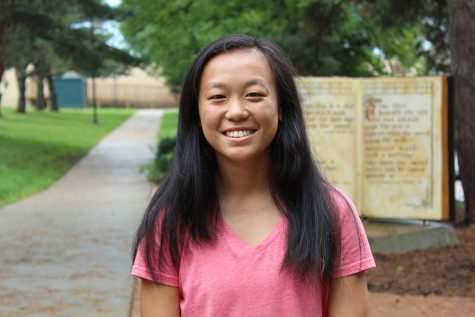 Amy Liao, Design Editor
Amy Liao, a senior at West, is a third-year staffer and returning design editor for newspaper. She is looking forward to another year of Making Things...