Missed Connections 2019
In the spirit of Valentine's Day, this West Side Story tradition has its readers anonymously share their missed chances of finding love at West High.
"To the girl who looks like George Washington that sits next to me in world history, you're gorgeous."
"Dear boy with gorgeous blue eyes in the English hallway who almost made me get a concussion, I hope you go to jail for stealing my heart…and for making me fall. From: Heartless Loser."
"To the hazel-eyed boy from across the choir room: If only I could sit at the piano instead of standing in the front row with my back to you just so I could stare into your eyes. From: your 'best friend'"
"To the quiet boy that kinda looks like a lost puppy but also the sweetest person ever, you seem like a gem! I think you would be really cute if you smiled more :)"
"To the boy with the red hoodie: Let it be known that you have a secret fanclub at West High school. You are CUTE, a GENTLEMAN and you are also incredibly smart. Though our paths will never intersect, I think you deserve the world. Good luck with your future endeavors-I am positive that your work ethic and intelligence will take you to incredible places. -Your fanclub president"
"Hobbit,
Apple of my eye,
Rambunctious,
Radical
Yankee:
Won't you be my neighbor?
Every time I see you
Smile, though not
To me…
Effervescent,
Rain,
Gallbladder.
Angelic,
Apparitional,
Return in my
Dreams."
"Since freshman year I thought you were one of the coolest and sauciest guys ever. You walk and talk with confidence, and you have a cute laugh. You should smile more, it fits you."
"I love you Jt number 3, please look at me<33:)))) from the greatest thing that will happen to you! XOXO rawr XD"

"To the soprano girl in choir I make eye contact with, smile, then look away. Is there an airport nearby or did my heart just take off💕"
"Dear M.O. the freshman girl: I find you absolutely gorgeous. On Instagram, you sent me like 6 songs on the "send me a song to listen to" poll I did. I DM'ed you and told you we had the same taste of music and we talked for a little bit. I said you were really pretty and then we went on our way. I would really like to get to know you and take you out to dinner or something sometime. If you're into girls that will treat you like a queen, send me your favorite song 🙂 P.S.I think you're really cool. From junior girl"

"I am a senior and there is a freshman who looks exactly like my ex of 2 years, I don't know how I feel about it. Yikes"

"To the girl I scared the crap out of in 5th grade: can't image life w/o you. luv u lots :)"
About the Contributor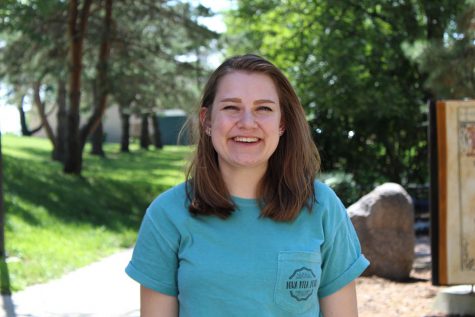 Lucy Polyak, Columns Editor
Lucy Polyak is a senior at West High and this is her second year on staff. She is a reporter and the columns editor for both web and print publications....