Dancing across the world
West students are using traditional dance as a way to explore their heritage and share a part of their culture.
Flamenco, Gotipua and Yangge are all examples of cultural folk dances. Aside from being entertaining, high energy movements containing upbeat music, they also often tell intimate stories of the history of their respective nations.
While movies and history books are an efficient way to learn about various cultural groups, these mediums are impersonal and lack the tangibility that a person-to-person interaction can offer. As an alternative, students at West are turning to folk dance as a way to express themselves and their heritage through movement and music.
One of these students, America Marungo '21, began dancing as a young child growing up in Mexico. Through classes offered at her elementary school, Marungo began to learn not only how to dance, but also about pieces of Latin American history.
"For me [at] the schools I danced with growing up we learned in P.E.," she said. "We danced mainly to learn more about our culture and the meanings behind the songs and the movements."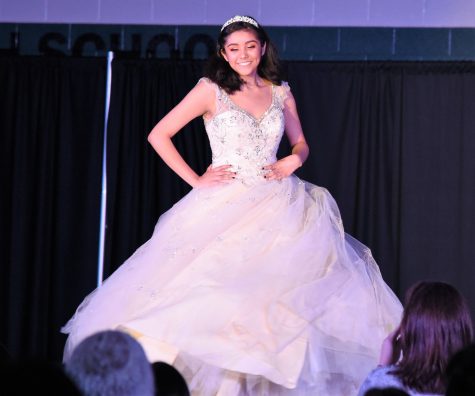 By way of these initial classes, Marungo was able to learn about some of the hardships faced by Mexican people. She used this information to add depth and meaning to her dancing, which aided her ability to tell stories through her movement.
"I learned about some of the bad stuff in my culture and how you just have to get through it no matter what," she said. "Mexican people want to show everyone that no matter what they can get through it."
"
Mexican people want to show everyone that no matter what they can get through it."
— America Marungo '21
When she moved to the United States in 2013, Marungo initially stopped dancing to focus on school and on making new friends. After two years, however, she joined a dance troupe and began performing at festivals around the community and at school events.
"My first performance in downtown Iowa City was the scariest thing. I thought that there weren't going to be many people there and it was my first time performing in a big crowd," she said. "I got really nervous, but seeing my parents' faces calmed me down. After that, I was more confident."
Marungo views dance as a way to express her culture in a way that is easy for anyone to understand. As opposed to verbally explaining her culture, she sees movement as a way to remove the barrier of language and add an emotional touch to her personal story and those of Mexican people everywhere.
"I loved to dance originally because I saw other people dancing at festivals and I thought 'That's something that I want to do,'" Marungo said. "I dance to show people that this is my culture. It doesn't matter who you are, you can understand what's being said through dance."
Miriam Aguirre-Ferrer lead the Latin America group at 2019's Walk it Out. She felt as though dance was an indispensable part of both the event and the way in which the culture is represented.
"Latin America is made up of so many different cultures and beliefs that I felt it was important to at least showcase some part of it at Walk it Out," Aguirre-Ferrer said.
Aguirre-Ferrer also values the importance of the distinctions between cultural groups and dances. She urges people not to clump minorities or dances into one all-encompassing group.
"To be part of something as traditional as these dances is important," Aguirre-Ferrer said. "It's important for the world to see cultures and cultural dances as individual and not just a big group under the minority category."
"
It's important for the world to see cultures and cultural dances as individual and not just a big group under the minority category."
— Miriam Aguirre-Ferrer '21
Niyati Deshpande '21 also participated in Walk it Out as a member of the South Asia group. To her, dance is an interactive way for her to connect with her culture.
"I've been doing Bollywood dance since I was 6 years old. It's been a great way […] to form a deeper rooted understanding of my culture," she said.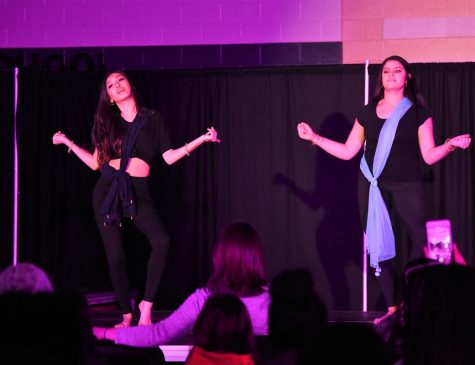 Additionally, Deshpande shares the sentiment that dance is one of the most effective mediums to express one's heritage.
"Expressing culture through dance is one of the most rewarding ways to do so because you learn so much more than you would through watching movies or listening to music," Deshpande said. "Plus, it's super fun."
Leave a Comment
Donate to West Side Story
Your donation will support the student journalists of West High School. Your contribution will allow us to purchase Scholarship Yearbooks, newsroom equipment and cover our annual website hosting costs.
About the Contributors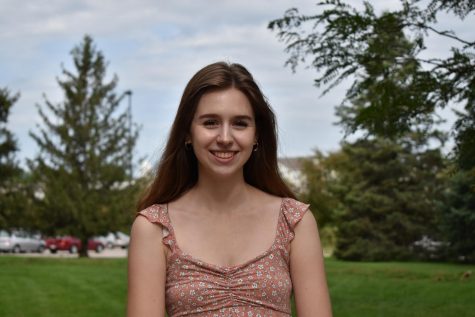 Alex Carlon, Online Editor-in-Chief
(she/her) Alex Carlon is a senior at West High and editor-in-chief of the web publication. When she's not helping out on the website she can be found playing...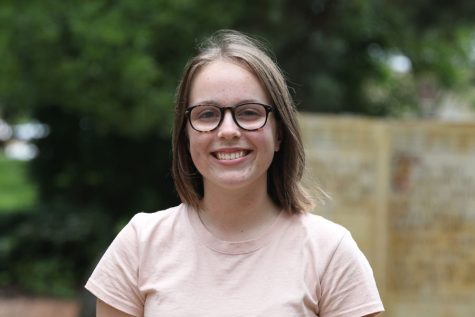 Maddi Shinall, Photo Editor
Maddi is a senior, this is her second year on staff and she is the Photo Editor. If she's not taking photos, she is probably engaging in a lively political...