TikTok takeover
WSS explores the mobile application TikTok and how it is affecting Iowa City West.
Since the school year began, West High students have been found scrolling through their phones and looking at short clips of songs on the trending page of TikTok in the library, cafeteria and classrooms. These have downloaded the mobile application the social media platform, which mixes music, dancing, lip syncing and short comedic skits. Although the application was launched in 2017, these past couple of months has TikTok taking over West High.
"If you are bored and have nothing better to do, you just hop on," said Pasil Salih '21.
Salih spends around an hour a day on TikTok, but thoughts of the app consume his day.
"After I get off [TikTok] I see that I spent too much time and [I am] procrastinating homework," he said.
As a generation, 2000s kids are addicted to short viral clips. A successor to Vine, TikTok follows the comedic formula where kids can relate to opinions and ideas posted by others. The company uses a formula which customizes the user's preference by judging what users like. Unlike Vine, Mussab Musa '20 commented that everything and anything is on the table to post, and if it fits their niche, it will go viral.
"Anyone can get famous off a fifteen second video," Musa said.
Anthony Forte '20, known on the app as @anthonyforte0, initially thought the app was immature. Now, Forte spends his days and nights thinking what is next on TikTok.
"I thought it was stupid at first because my sister always be watching these videos," Forte said.
Once he saw his other schoolmates at the library watching TikToks, he decided to put his ego aside and download the app.
"
Anyone can get famous off a fifteen second video."
— Mussab Musa '20
Forte was instantly addicted. TikTok was his meditation from outside distractions. Though Forte has been a long time watcher of TikToks, it wasn't until this summer when he and his coworkers decided to make a TikTok.
"It was a video that we tried to go viral and we didn't know how to make Tik Toks properly," he said.
In the middle of the summer at the WestPort Car Wash, Forte and his coworkers made a video satirizing the customers at the WestPort with bold letters, "types of people at the car wash."
"Some types of people that come through that really bother us." Forte said.
Ultimately, his very first post only received 24 likes, but Forte's luck was about to change.
Forte is ethnically Filipino and had an idea to relate his race to others by posting a video about his heritage. The video shows Forte finding household items that relate to many Filipino households such as a cross, filipino dishes, snacks and Christmas decorations.
The video landed Forte on the For You Page, a trending page of viral content throughout the world. The post received more than 100,000 views and 30,000 likes. All of the comments were from around the world related to the items that Forte held in his house.
Leave a Comment
About the Contributor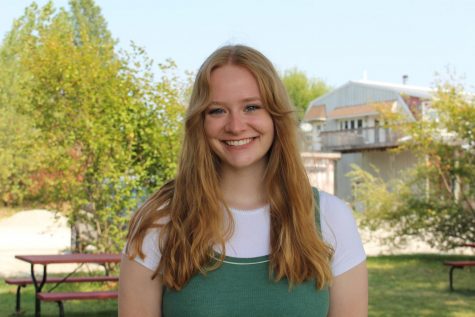 Abby McKeone, Graphics and Social Media Editor
(she/her) Abby is a senior at West and this is her second and final year on staff. She is currently the social media editor and the online graphics editor....