Students find success at Southeast Iowa Honor Band auditions
Of the 37 West High students who auditioned, 20 were accepted to either the concert or jazz band.
Students from West's band program auditioned for the Southeast Iowa Bandmasters Association (SEIBA) Honor Band at Fairfield High School on Jan. 25.
The audition encompassed both the SEIBA concert band and the jazz band. Those auditioning for the concert band were students who were not members of the Iowa All-State Honor Band, while those auditioning for the jazz band could have been members of that ensemble.
Many of those auditioning for the concert band have been working on their auditions since early August, when the materials for both the All-State band and the SEIBA band are released.
The concert band audition includes a solo except, excerpts from two etudes and a sampling of scales given at random. The jazz audition, on the other hand, is composed of a sight reading test designed to judge a performer's swing style, scales and an improvisation test.
After a student completed their first audition of the day, many instruments had recall auditions where acceptances and chair placements were solidified. Thus, the day didn't end until 4:00, when the last instrument results were posted.
The following students were accepted into either the SEIBA concert band or the SEIBA jazz band:
Concert Band:
Damien Kim '23 – Tenor Saxophone
Kaylee Gibson '23 – Tuba
Natalie Urmie '23 – Trombone
Marcos Cheng '21 – Clarinet
Alex Carlon '21 – Clarinet
Miles Davies '22 – Clarinet
Tony Wang '22 – Clarinet
Gary Chen '22 – Clarinet
Lydia Cui '22 – Flute
Claire Widmer '22 – Flute
Catherine Yang '23 – Flute
Audrey Parrish '23 – Trumpet
Sachiko Goto '23 – Trumpet
Jazz Band:
Ethan Buck '21 – Alto Saxophone
Daniel Song '20 – Alto Saxophone
Ty Waters '20 – Trombone
Julien Cook '20 – Trumpet
Jacob Gehlbach '21 – Trumpet
Chris Kim '20 – Tenor Saxophone
Andrew Burgess '20 – Piano
About the Writer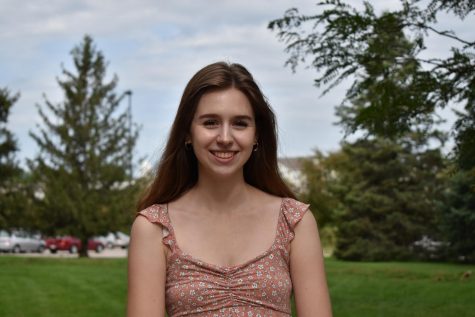 Alex Carlon, Online Editor-in-Chief
(she/her) Alex Carlon is a senior at West High and editor-in-chief of the web publication. When she's not helping out on the website she can be found playing...