Super strangers
Members of the West High community share how random acts of kindness have impacted them and why they feel it's so crucial to be kind.
A Kind Companion
While living in Indonesia, Spanish teacher Ashley Lorsung decided to visit a town called Yogyakarta to see Borobudur, a Buddhist temple. She rented an Airbnb outside of town, and when she arrived she was greeted by her host, Nouri, who would be staying with Lorsung. Nouri spoke Indonesian and very little English, which proved to be no barrier to her kindness.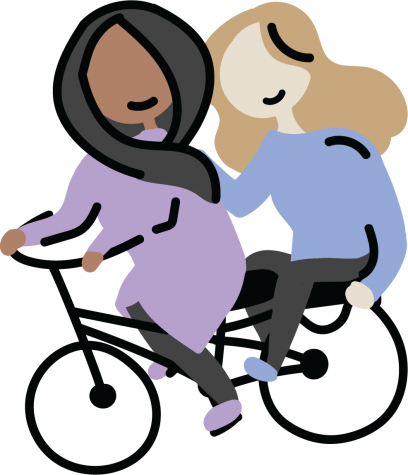 One night, Nouri offered her a ride on her bike. They biked through a parade in town while Lorsung took pictures on her camera, laughing and waving as they passed by people. After an exhilarating ride through town, Nouri brought Lorsung to a beach.
"She motioned for me to sit next to her as the sun fell into the sea, and she started to meditate. I sat there, tears running down my face, taking it all in, meditating in my own way," Lorsung said. "She was such an incredible person to come across."
On another day of the trip, she and Nouri were riding around town when Lorsung's skirt got caught in the wheel of the bike and came right off her. The traffic around them stopped. They both started laughing immensely. 
"Nouri tried giving her her sweater to cover up, but because she was so much smaller than me, it just barely covered my bright yellow polka-dot underwear and, in fact, just made it worse." Recalling the entire trip, Lorsung said, "I was the most outside my comfort zone I'd been at the time, but with Nouri's company, I felt safe and at home."
"
She was such an incredible person to come across."
— Ashley Lorsung
The Sandbag Savior
When social studies teacher Anson Kritsch was 16, he often drove his "junkie truck" to school. However, on an icy winter day, his usual drive was disrupted. Suddenly, his truck started swerving and eventually completed a full 180-degree turn on the ice. A stranger asked if he needed help, and Kritsch explained to him what happened. The stranger went to his car and came back with sandbags to place in the back of the truck which kept the tires on the ground. The man blocked traffic while Kritsch turned his car around. Then Kritsch offered to pay him for the sandbags, but the man declined and told him to get to school on time and drive safely.
"It was more than just a random act of kindness; he was the exact person in the exact place at the exact time as me with the exact thing necessary for me to drive safely. It was one of those things that make you feel like it couldn't have just been a coincidence," Kritsch said. "Just good people doing good things. That's what makes the world better."
"
Just good people doing good things. That's what makes the world better."
— Anson Kritsch
Coffee Kindness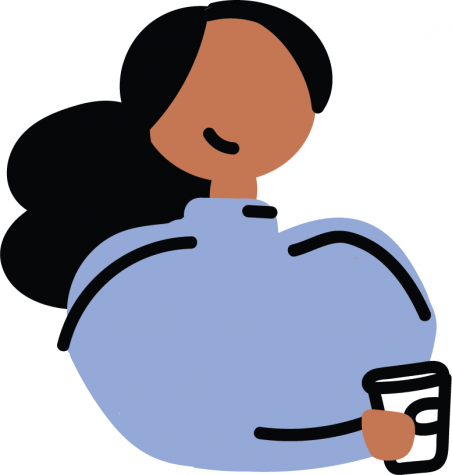 When Mara Caylor '23 was at the Coralville Starbucks with her mom, the person in front of them paid for their order. The small act caused a ripple effect, as Mara and her mom ended up paying for the person behind them.
"We felt like it was a nice deed for someone to do randomly, and it made us feel good because we paid for someone else's," she said.
The Silent Superheroes 
English teacher Katy Nahra and her husband went out for dinner in December of 2019 with their two and five-year-old kids. They tried to entertain, feed them and hurry out of the restaurant so that they didn't "continue to disturb the other patrons." When they asked for their bill, the waitress told them it had already been paid for by another customer. 
"These acts of random kindness have a huge impact on me. It makes me realize that no matter our differences, humans can be nice, get along, and love one another," Nahra said. "These strangers who chose to be kind and generous have inspired me to give unconditionally. I do not give gifts with expectation of repayment. I try to give to others whatever I can because we all need a reason to smile and feel loved once in a while."
"
It makes me realize that no matter our differences, humans can be nice, get along, and love one another."
— Katy Nahra
Checking in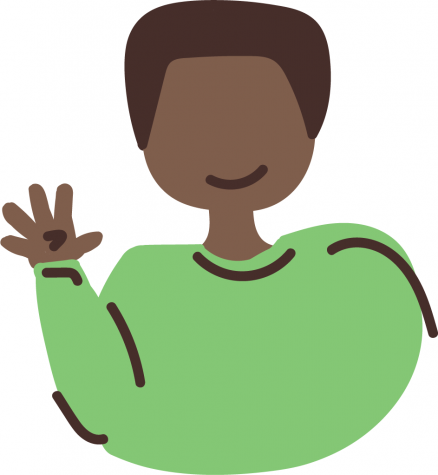 When Erin Schmidt-Rundell '24 was having a bad day at school, a student in the hallway asked her if she was okay. 

"It made me feel better because I felt noticed and I felt [in a way] cared for," she said, "It also made me think that there are other people around who see you and care about you."

Schmidt-Rundell feels like she checks in on others more often after her encounter and encourages others to do the same. 

"I think that it is important to [check in] because you never truly know what is going on," she said, "Sometimes even if you do check on them, they might not tell you the truth, but they might feel noticed or important."

A Kind Companion
Leave a Comment
Donate to West Side Story
Your donation will support the student journalists of West High School. Your contribution will allow us to purchase Scholarship Yearbooks, newsroom equipment and cover our annual website hosting costs.
About the Contributors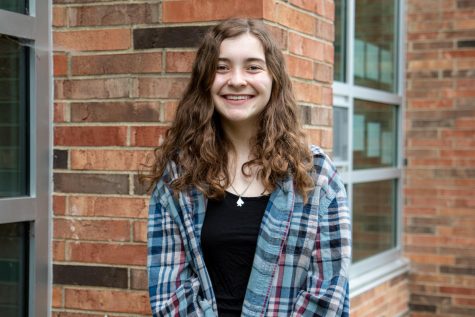 Katherine Shoppa, Print Co-Editor-In-Chief









(they/them) Katherine Shoppa is a senior in high school and this is their third year on staff. They are the Co-Editor-in-Chief of the...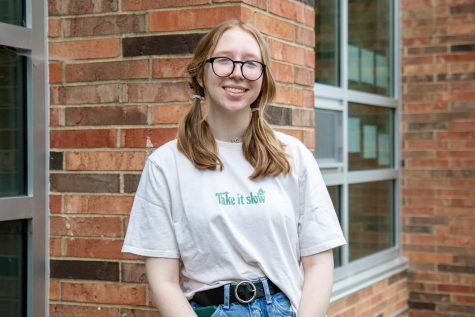 Kailey Gee, Print Co-Editor-In-Chief
(she/they) Kailey Gee is a senior at West High, and this is their third year on staff. She's working as the Co-Print-Editor-in-Chief with Hanah Kitamoto....