FOJ: The Pandemic's Affect on Learning and Teaching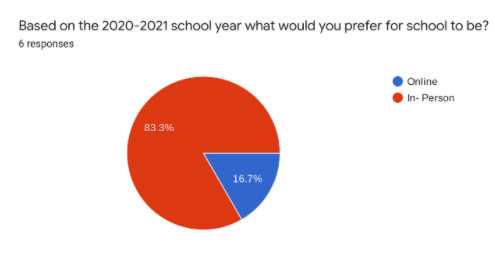 We've all been struggling through the pandemic but have you ever wanted to know what other people around you are experiencing? Well we interviewed one of the West High teachers and a couple of students to be able to compare their different experiences. Our sources were pretty limited but we hope that we can still get our point across in this article.
We interviewed an English teacher at West, Mr. Cooper. When we were interviewing him he mentioned some pretty good points about how class being online is pretty similar to being in person other than some things he can't control. These include, if students participate in class or if they even attend the class in the beginning. He also talked about how the hardest thing about having online classes is the lack of communication between student and teacher. Another thing he found pretty hard about online classes is the amount of energy that is put into class. "I miss the energy of the classroom. The energy of in person school is a huge motivator for me as an educator. I like working in schools because I care about the whole student and their needs," he stated. He also states in the interview that some things that would make online classes more enjoyable is by having some music playing in the background, some memes on the screen, maybe a Fun Friday where class would be short, and getting to the main point faster. He states, "Music, memes, motivators, and a Fun Fridays where things are kept short and to the point." Overall, he mostly thinks that students will increase their writing skills but will be distant from communication skills due to the pandemic. As many other teachers wish he also would prefer to have school in person but because of the pandemic health always comes first for him.
We then interviewed two online freshmen students from West High on their opinions of the pandemic and how it affected their learning. First, we talked to Akshethaa Naveen-Kumar. She talked about her experience with doing online classes this year and she had a lot to share with us. She first talks about how life changing the pandemic has been for her and also how difficult she thinks it will be to recover from it. She states, "I feel like it'll be difficult to recover from this because it took like one year away from you, now it's almost been a year." She also thinks that she would rather do school in person rather than online because of how much more social interaction you'll be able have. She says she'd rather go and interact with people at school rather than stay all day staring at her chromebook. She also would rather go to school in person because if your teachers get changed then you can interact with them and get to know them more so you get used to them. But, if you're online then it's pretty hard to do that because of how difficult Zoom can sometimes be and even despite all of that she still finds ways to enjoy having school online. She also likes online school because it's much less time consuming by giving more time to get your homework done. She stated in her interview, "Online school is pretty laid back, even if it's overwhelming sometimes, we can, you know, wake up pretty late, but just 10 minutes before school starts and you'd be fine." This pandemic has definitely taught Akshethaa a couple of things. One of those things she brought up was, "People should just be grateful right now because if we didn't have chromebooks or access to the internet, then learning would be a lot harder." Instead of taking things for granted students should just focus on the positive and make use of the things they have learned today.
The last student that we interviewed was Kamakshee Kushal. She thinks that the pandemic has definitely made life harder for people. She also said that if she were to choose either online or in person school then she would pick a little bit of both. She states in her interview, " I actually think it's a little bit of both. I think it's easier because I have the ability to pace myself when it comes to studying. It's harder because sometimes I don't have the motivation to do the work because I feel like I can do it later or there's no incentive to do it which makes it harder for me later on." She thinks that in person school has more advantages than online school because she gets to talk with other people and she can pay more attention to things that are being said. With in person school you can meet more people and learn things while still interacting with your friends and teachers. One takeaway Kamakshee shared with us is that you should always find what makes you happy in the present because you never know what will happen in the future. In our interview with her we asked Kamakshee what she thinks of people using online school as a way to cheat on homework and she responded with this amazing piece of insight, "I see everything like it comes back to the end and karma exists. So, if you're truly using that as a way to get through homework and tests then you'll have to pay for it and in the end, it's kind of up to the person."
As you can see, there are lots of different ways the pandemic has affected students and how they learn. For example, some students and teachers prefer in person school and others would rather take school online but in the end, safety comes first before preference. I hope that this article could shed some light on what different people think and how they have been affected by the pandemic. Seeing as we're all struggling in the pandemic, make sure to look at everything in a positive light so you can reset your mind.
Leave a Comment
Donate to West Side Story
Your donation will support the student journalists of West High School. Your contribution will allow us to purchase Scholarship Yearbooks, newsroom equipment and cover our annual website hosting costs.
About the Contributor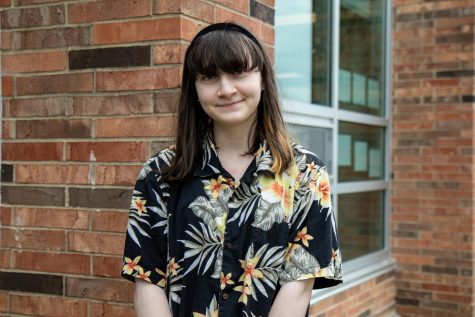 Sophie Richardson, Reporter and Photographer
(all) Reef Persons is a sophomore at West High. This is their first year on staff and hopes to achieve as much as possible. She enjoys photography and...