The Inequity in Sports
Have you ever been enraged as to how women and men are treated in sports? If not you most certainly should be. Women are paid less than men for doing the same sport just as well. When women get upset in their sport and say something rude they are often punished for it but when men say something far worse nothing happens because for a man it's just their passion for the sport, but for a woman, it's a complete meltdown. There are many more examples of gender inequality in sports and that is why it needs to be dealt with before the problem influences subsequent generations of women and continues to mar daily life.
In 2019 the USWNT filed a lawsuit against the U.S. soccer federation for pay discrimination. Females on the U.S. women's soccer team earn a lot less than male players. For example, Carli Lloyd, a member of the U.S. women's soccer team earned approximately $518,000 while Lionel Messi earned about $141 million in 2019. That pay gap is astronomical. Megan Rapinoe, another member of the women's soccer team stated in an interview that they aren't asking to be paid the same amount as Lionel Messi, they are just asking to be paid more equally.
In 2018 Serena Williams was playing Naomi Osaka in the U.S. Open and the umpire made several calls which resulted in Serena Williams losing her temper and calling the umpire a "Thief." Serena was later on punished for her and her coach's actions. If a man were to get upset in a tennis match this simply just would not happen and other men in sports agreed with her. For example, Andy Roddick tweeted, "I've regrettably said worse and I've never gotten a game penalty." I find this to be really upsetting.
In 2021 at the women's NCAA tournament the women's weight room consisted of a set of dumbbells. On the other hand, the men's weight room actually had a huge variety of weights and plenty of them. The NCAA came out and said there wasn't enough room. This is simply just an excuse for their actions and one of the female athletes even showed a video of all the extra space they had where a weight room could have been placed. This is completely unfair and unacceptable.
Also in 2018 at the U.S. open a female tennis player, Alizé Cornet was switching her shirt during her match and was scolded for her action. Men change their shirts all the time and no one cares when they do that. A friend of mine at a recent track practice took her shirt off when running because it was hot out and a coach told her to put it back on because it wasn't hot outside at all when practically the entire boy's team had their shirts off and no one said a word or asked them to put their shirts back on.
These incidents above have provided a chance for us to have a conversation, improve, and get better. In order to solve this problem, women need to be viewed as equals to men. In sports, if women can't get a decent weight room then the men shouldn't either. The pay gap should not be as large as it is and women should be allowed to get upset and do what they want without getting completely criticized. In scenarios where women aren't treated equally, people need to get upset and bring it to attention so we can begin to make some real change.
Leave a Comment
Donate to West Side Story
Your donation will support the student journalists of West High School. Your contribution will allow us to purchase Scholarship Yearbooks, newsroom equipment and cover our annual website hosting costs.
About the Contributor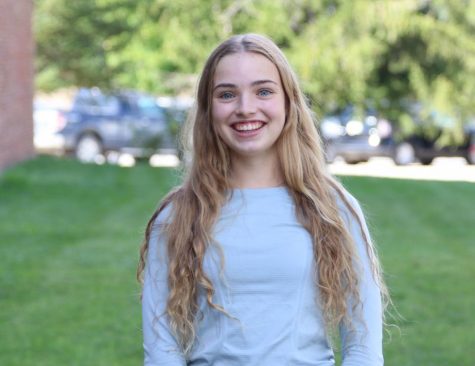 Ceci De Young, Yearbook Clubs & Academic Editor
Ceci De Young is a sophomore at West. This is her first year on staff, and she is the clubs and academic editor for yearbook. Outside of school, Ceci enjoys...