First time for everything
The 2021-2022 school year felt like a fresh start. Some students found themselves branching out, trying new extracurricular activities, and stepping into leadership.
The air was warm as students entered the building. Despite the rain, there was a feeling of excitement. After a year of moving back and forth between virtual and in-person learning, students were back. This was a new year and students were ready to return to something seminormal. For some students, this meant exploring new opportunities. 
For freshman Mrudani Ramkumar, her first year of high school was the perfect opportunity to put herself out there. Despite her past interest in Speech and Debate, she held herself back due to her introverted nature. The idea of participating in something so social was frightening.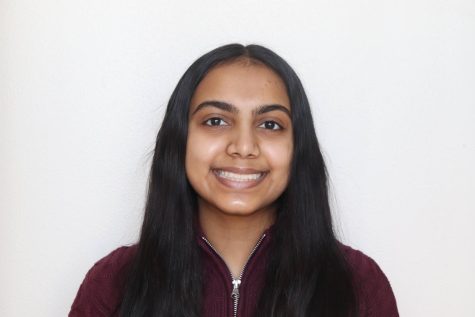 "I feel like when I was younger, I was really scared. And I'm still kind of like an introvert. However, I feel like I want to have more courage and do things that scare me a bit in high school," said Ramkumar. 
This year, however, she stepped forward and signed up. Ramkumar utilized the club to improve her speaking skills. An unforeseen benefit was an increase in self-confidence. 
"As I become more confident, I feel like maybe I'll try stepping even more out of my comfort zone," said Ramkumar.  
Ramkumar plans to branch out more, extending her skills to sports. " I'm gonna try out for tennis in the spring. I've done it a little bit, but I feel like I haven't really gotten that deep into it. So I'm planning to get better at that." she prospected. 
Ramkumar isn't the only one who has joined a new club. Junior Hana Abou Alaiwa decided to join UNICEF, a club dedicated to raising money for the United Nations Children's Fund.
"I went for UNICEF because I wanted to get some silver court hours for a resume and I went with UNICEF because I knew a lot of people who were in it, so I felt comfortable joining." Abou Alaiwa explained.
After not being able to volunteer due to COVID-19, Abou Alaiwa was anxious to begin building up her Silver Chord hours. UNICEF has many members which made it easier for Abou Alaiwa to sign up, as she wouldn't be alone.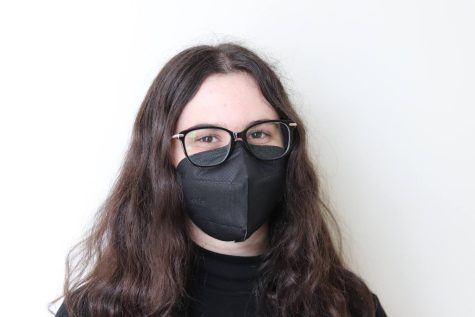 "It's been really fun. I've been enjoying it and I'm communicating with people. I'm also getting Silver Cord hours done" she said. Abou Alaiwa was able to get three birds with one stone: collecting volunteer hours, meeting new people and connecting with friends. 
This is her first year being involved, thanks to a lack of interest her freshman year and being online last year due to COVID. 
"Communication is a huge key when volunteering. I've always been more interested in learning how to better communicate and how to help others communicate as well" Abou Alaiwa explained. Communication is something that the club has worked to improve this year under new leadership.
Senior Bivan Shrestha first took over UNICEF as president during the 2020-21 school year. His first year as president was unprecedented and required some adjustments. The club was banished to the digital realm. 
One of the biggest events Shrestha planned last year was an Among Us tournament. Among Us is a video game and the players raised money for the club. "[The tournament] was just really cool. Getting a bunch of people together from random places. It was really cool seeing all these people come together in a nonconventional way for a fundraiser," elaborated Shrestha. 
"
It was really cool seeing all these people come together in a nonconventional way for a fundraiser,"
— Bivan Shrestha '22
As we transitioned back to normal, Shrestha was determined to challenge himself. "My freshmen and sophomore year we didn't really do a ton. We had our first few events of the year, which is just like Trick-or-Treat for UNICEF, where we go to the elementary schools and junior highs and give them those like boxes that you might remember doing back in the days, and then collecting them for money, but we didn't really do anything after that. Once I became president, I wanted to do stuff after that, you know, because I feel like [after Halloween], there wasn't really any point of the club being a thing anymore." said Shrestha. So the brainstorming began.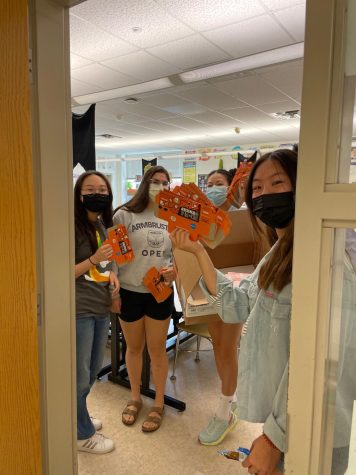 One of the new things Shrestha added was a bake sale. During the first week of February UNICEF launched the new fundraiser. It certainly wasn't all smooth sailing. "One thing with the big sale was that there were a lot of rules that we had to follow. But we just decided not to follow them. I guess it worked out in the end, you know, we sold stuff for two days," The bake sale was shut down due to regulation violations, but was overall a success. 
Similar to the Bake Sale, Shrestha has found a little bit of difficulty with planning and organizing, claiming it to be the hardest thing about leadership. His fellow club members have stepped up to help. "it's nice when you have club members who are very willing to help you out in planning that sort of stuff too. Sometimes you have to figure out what the best course of action is for what you want to do next, and stuff like that." explained Shrestha. 
While trying new things can be intimidating and nerve-wracking, it can also open up a world of possibilities. "I would say just go for it." Said Ramkumar, "I mean, if you don't like it, you can always quit but if you never try it, how would you like it?"
Leave a Comment
Donate to West Side Story
Your donation will support the student journalists of West High School. Your contribution will allow us to purchase Scholarship Yearbooks, newsroom equipment and cover our annual website hosting costs.
About the Contributor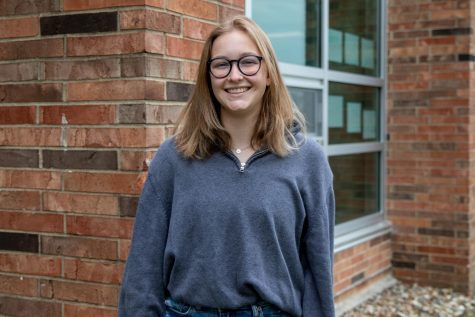 Maddy Smith, Visual Editor and Feature Editor
(she/her) Maddy Smith is a senior at West. This will be her third year on staff. She is the online Features and Visuals editor. She enjoys music, photography,...