Holding down the fort
Students from military families share their experiences and struggles from years on the move.
From sea to shining sea, many students with parents in the military have lived all over the country. When parents were redeployed, families would pack up and cross border after border, leaving behind communities and connections. Now stationed in Iowa City, military families reflect on the unique challenges and experiences that come from this lifestyle.
Due to her father's military career, Nikki Pinter '22 has moved a total of five times. She was born in Davenport, Iowa, and moved to Kansas when she was a year old. After that, it was California, then Virginia, Wisconsin, and finally Iowa City during her freshman year.
"I've lived […] six places in total, but that's on the lower end," Nikki said. "The most time I spent was in Virginia, which was five years. People tend to stay in Virginia a lot more because [the] Pentagon and DC are right there."
Frequent moves require kids in military families to adapt to new communities.
"It's always hard at first because you have to make new friends," said Christian Janis '23, whose dad is in the military. "You [also] have to kind of let go of the old ones because sometimes you're never going to see those people again. But it gets easier over time."
Having a shared background of being part of a military family is one thing Nikki used to ease the process of making new friends.
"In Wisconsin, I lived on the base, which my family typically doesn't do, so it was really easy to make friends there. But then in Iowa City, since there isn't a military base here, it was harder because there wasn't that shared background."
Other than the shared military background, Nikki's mother, Sheila Pinter, noticed that her kids' involvement in individual sports helped them socialize.
"Swimming was a perfect sport for our kids to be involved in because you touch the wall and you get a time," Sheila said. "It's really hard for military kids to break into [team] sports. I'm a big advocate for those individual sports for military kids."
Another student with a military parent, Sam Ruelas '24, believes swimming has helped him socialize after moving to a new place.
"You're gonna start with basically nothing," Ruelas said. "Through swimming, I made a lot more friends because you have to come together as a team."
"
It's always hard at first because you have to make new friends. You [also] have to kind of let go of the old ones because sometimes you're never going to see those people again. But it gets easier over time. "
— Christian Janis '23
Frequent moves are not the only struggles military kids face. Due to extensive commutes and demanding professions, Janis' and Nikki's fathers were not always able to spend time with their families.
"In Virginia, we lived about an hour away from D.C., and [my dad] had to constantly go there," Nikki said. "I would not see him before school, and most of the time, I would not see him at dinner."
Because of this, Nikki became more appreciative of the time she spent with her father growing up. Now, she enjoys spending more time with him because of his new position in Iowa City.
While Ruelas' father was also frequently absent due to his job, Ruelas admires him for his commitment to his family.
"He could do what he does throughout the day and then come home and still have time for his family," Ruelas said.
Janis' father was stationed in Iraq and Afghanistan for about four years, leaving his mother to care for Janis and his brothers while also working as a dental assistant.
"It was really hard on my mom while [my dad] was overseas. She had to maintain the house on her own," Janis said. "I think she did a really good job with it, so as her son, I didn't really have any problems."
As a commander's spouse overseas, Sheila picked up family responsibilities for both her family and the base community.
"[My husband] was a company commander of an aviation unit, so he was actually deployed during that time," Sheila said. "A lot of military spouses are trained in family readiness to help support spouses, especially when you're in a foreign country and don't have those family support systems immediately available."
One of the ways the military supports families is through Family Readiness Group training and leadership training.
"I was really appreciative of having the training that I did as a military spouse … knowing where I could go to get that individual or that family the help that they needed," Sheila said. "I think that's one of the strengths of the army program."
Since Janis was young when his father was stationed overseas, he does not recall feeling stressed or worried about his father's safety.
"As a little kid, your dad's your hero," Janis said, "so I didn't really have those thoughts because he also called back every now and then, so he'd reassure us."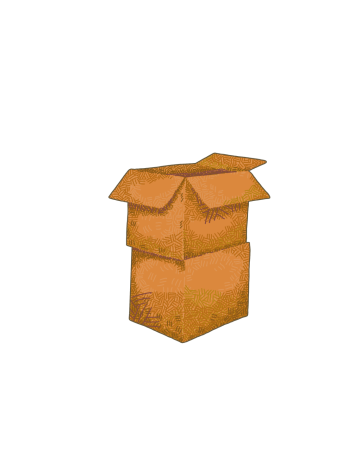 Although Ruelas remembers his family worrying about his father while he was deployed, they also knew his position as a signal officer was relatively safe. Ruelas and his family got to Skype his father a few times each week for 10 to 20 minutes during his nine-month station in Afghanistan. While the calls were not very long, the routine surrounding them was important to the family.
"We actually read a book together before [we got] on the Skype call — we would read 'Ender's Game,'" Ruelas said. "It kind of brought us together more as a family too, even though he was all the way in Afghanistan."
This strong family bond is something Janis can relate to.
"[Moving around] probably affected [me], but not as much as I think it would because the main people you'll be around for the rest of your life are pretty much your family," Janis said. "So if you're moving around with them, then not a lot is going to change."
Nikki believes the military family lifestyle influenced her two older brothers, James and DJ, to continue the military legacy. James, a 2020 West High graduate, is currently a freshman at the United States Military Academy, also known as West Point. DJ graduated from West Point in 2020 and now serves as a platoon leader.
"I do feel like my parents persuaded them to go," Nikki said. "Just knowing what the military brings to the family allowed them to go into the military easier."
The Pinter family appreciates the job security that comes with Nikki's father's work, where performance determines position rather than economic fluctuations that affect private companies. The military also provides support systems that families can take advantage of.
"If the soldier knows that the family and children and spouse are being taken care of back home, they're more readily available to concentrate on the mission," Sheila said.
Nikki also plans on serving the country after graduation but through her mother's footsteps rather than her father's.
"I see myself going into the federal government workforce," Nikki said. "My main thing when looking for a job is job security and benefits, and that's kind of there when looking [at a] federal job."
Janis has also decided against going into the military.
"I don't want to do that to my family — being gone for a long period of time," Janis said.
While Nikki is not planning on continuing to live the military lifestyle, she believes her childhood gave her a unique perspective on life.
"I've had so many different people that I've grown up with and different communities that I've grown up in and interacted with," Nikki said. "I may know more than just someone who stayed in one city their entire life and didn't travel."
For Sheila, the chance to experience new things made life as a military spouse worth it.
"I really enjoyed being a military spouse, and the exposure to so many different cultures, for both myself and for my kids," Sheila said. "And although the hardships of the multiple deployments and the concerns when you have a loved one in a combat situation are always tough, it's always heartwarming to see how people really come together. I wouldn't trade it really for anything."
Leave a Comment
Donate to West Side Story
Your donation will support the student journalists of West High School. Your contribution will allow us to purchase Scholarship Yearbooks, newsroom equipment and cover our annual website hosting costs.