Across the board
As West High's Chess Club reconvenes in person, chess players discuss its uniqueness and recent popularity.
Whether verbal or nonverbal, communication is the basis of human connection. However, it is not limited to symbols and syllables. Even games, like chess, can be a medium for communication — through its multitude of strategies and styles, a single game can act as a bridge between any two players. 
Nathan Chen '23 has been playing chess since second grade and considers the game a universal language.
"You can move anywhere and learn how to play chess," Chen said. "You could speak any language and still play with [any] chess player."
Chen began his chess career by attending a chess club held at Coralville Central Elementary. Minou Emmad '23 developed her skills at the same club, which was coached by Jess Fiedorowicz, a longtime member of the Iowa City chess community. Emmad found the club to be a place that fostered connections between players. 
"Jess Fiedorowicz was an awesome coach for [Coralville Central]," Emmad said. "He got me really into chess; he's really good at building a community." 
Both Chen and Emmad played competitive chess up until high school and had private chess coaches who helped them train and improve for tournaments. However, when the COVID-19 pandemic started, Chen transitioned from competing to coaching. 
"I started teaching students because I was burnt out, but I still wanted to do something involved that just wasn't practicing for two hours a day," Chen said. "During COVID, I had nothing to do, I knew a lot of other kids had nothing to do and I [thought] the chess scene was really dying in Iowa."
"
[Chess club is] a place that teaches kids that there is a sense of belonging, even if they don't find it in other outlets.
— Nathan Chen '23
This year, with a similar mindset, Chen and Anish Lodh '23 decided to renew West High's chess club, held Fridays before school in room 206.
"Chess club was online because of COVID, [so] I feel like attendance dwindled," Anish said. "This year, (club advisor) Mr. Kirpes told us we brought in the most attendance in the 25 years he's been here."
The increased popularity of chess at West has been reflected in the global chess community. During the pandemic, membership on the chess-playing platform Chess.com skyrocketed. According to a June article by the New York Times, the number of monthly active users on Chess.com more than doubled from eight million to 17 million from Oct. 2020 to April 2022. With many people isolated or in search of new hobbies during the pandemic, chess has become a means of entertainment and connection.
"[Chess club is] a place that teaches kids that there is a sense of belonging, even if they don't find it in other outlets," Chen said.
Additionally, Emmad believes practicing chess can further one's strengths in diverse aspects of learning.
"[Chess] makes your mind more accustomed to learning," Emmad said. "Focusing or paying attention in school becomes easier; [you] exercise your mind as you're playing chess."
Anish found that the lessons he has learned from chess are applicable to other aspects of life. 
"Chess is a great analogy for [how] sometimes you have to make a decision and move on," Anish said.
In September, the chess community encountered another instance of increased public attention. At the Sinquefield Cup chess tournament in St. Louis, Hans Niemann, a 19-year-old grandmaster, defeated world champion Magnus Carlsen in a game. Carlsen then withdrew from the tournament and later implied that Niemann cheated. An investigation by Chess.com and the Wall Street Journal concluded Niemann privately confessed to cheating before in online tournaments but not against Carlsen or in recent online games. As of print time, Niemann has sued Carlsen and Chess.com for defamation. 
"I think it's embarrassing for chess," Chen said. "Not just the cheating thing, but for how people have handled it. To me, usually, if you play chess, you're able to think more with your brain than your heart. You're able to give people the benefit of the doubt."
Anish believes the media coverage of this incident has brought popularity to chess. 
"[The coverage] definitely draws a lot of attention to chess and gets people interested, even though it might be a little bit exaggerated," Anish said.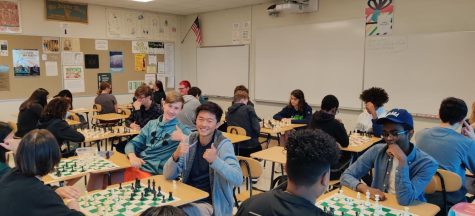 Furthermore, the release of the hit Netflix show "The Queen's Gambit" in October 2020 displayed a new side of chess to the public. The show focused on the struggles of a female chess prodigy in a male-dominated community, bringing attention to the gender disparity in competitive chess. In 2019, a record-high percentage of 14.6% of U.S. Chess members were female. While virtually all chess tournaments are open to people of any gender, a few, such as the Women's World Chess Championship, are restricted to women in an effort to boost participation. 
Anjali Lodh '25 has been playing chess for eight years and thinks the success of "The Queen's Gambit" and the increased popularity of chess highlights its inequities. 
"I do think that 'The Queen's Gambit' is a little exaggerated," Anjali said. "But, the part about women being discriminated against in chess is spot on. It's obviously not as prevalent today as it was 30 or 40 years ago, but it still carries on that men were a lot less kind to women in the chess field because they deem women not capable of playing well enough."
In 2019, after noticing the discrepancy between girls' and boys' participation in chess, Anjali started a chess club for girls called Chess Butterflies that holds weekly meetings at the Coralville Public Library.
"I decided to found a chess club for girls that would encourage them to play with each other, keep going with it and not drop out so as to foster community between them and keep the bonds," Anjali said. 
Since founding the club, Anjali has noticed changes in the area's chess gender demographics. 
"I can definitely see that [the club] piqued a lot of interest in young girls," Anjali said. "That really means a lot to me to know that I've made a difference in some people's lives." 
Anjali also has noted how economic inequities have begun to be mitigated through online chess. In addition to hefty tournament entrance fees upwards of $200, in-person tournaments often require travel expenses such as airfare, gas or hotels. Chess lessons from an experienced coach are crucial to many competitive players, adding to the cost of competing.
"There is definitely a barrier when [people] get older," Anjali said. "In order to participate in these tournaments and to get better, you have to invest in chess lessons, so it's not really equitable." 
"
I think there really is a beauty in the game that just grows as you see more and more patterns. But [chess is] something that's overlooked, which makes it even more satisfying.
— Nathan Chen '23
Despite gender and economic imbalance at higher levels, chess can still act as an equalizer.
"You might see a five-year-old playing a guy that's maybe 30, yet the five-year-old could still win that game," Anish said. "It's all about your mind and not your appearance or anything like that."
Chen has similar insights into chess' independence from superficial social factors.
"[Chess] is just such an escape to me because when you're playing chess, you're not thinking about how others are looking at you or what you say or how you walk," Chen said. "You're just so focused on what's in front of you."
At West High's chess club, Chen and Anish hope to further attendees' chess abilities while promoting chess's constructive aspects. 
"Seeing [members] so focused on something and being so interested and passionate about it, [that's] something that's unique and doesn't happen much," Chen said.
The club aims to promote collaboration in chess rather than only competition. 
"[Chess club] is a really relaxed environment," Anish said. "It does feel [like a] community."
Chen believes that chess' explorative nature makes it a unique activity.
"If you have no knowledge about chess, you see a chess game [as] futile and meaningless," Chen said. "But I think there really is a beauty in the game that just grows as you see more and more patterns. But [chess] is something that's overlooked, which makes it even more satisfying."
Leave a Comment
Donate to West Side Story
Your donation will support the student journalists of West High School. Your contribution will allow us to purchase Scholarship Yearbooks, newsroom equipment and cover our annual website hosting costs.
About the Contributors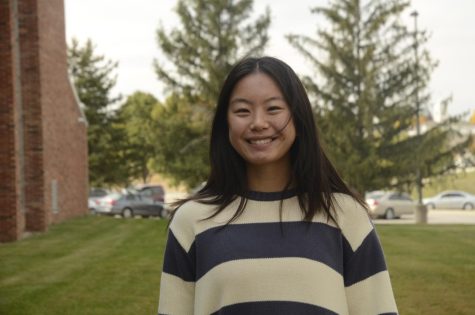 Heidi Du, Print Copy Editor
(she/her) Heidi Du is a senior and this is her third year on staff and second year as copy editor of the newsmagazine. Outside of the newsroom, she can...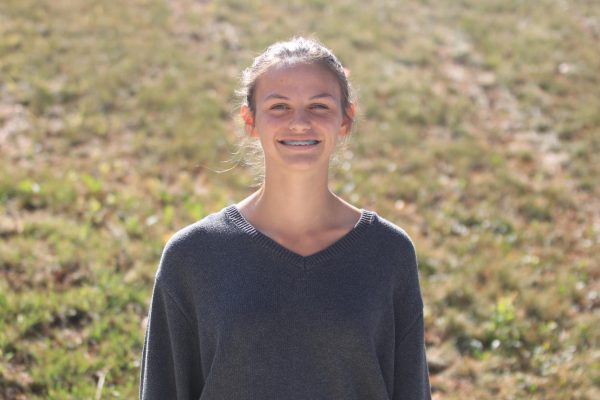 Marie Stier, Print Features Editor
(she/her) Marie Stier is a Junior at West High and she is excited for her second year on staff. She is the Feature Editor for WSS. In her free time, you...