Under Pressure
West High students feel the social and academic pressure to go to college, even when there are other options.
In 2019, 66% of graduates in the U.S. enrolled in college immediately after high school. In the same year, 59% of high school students said they planned to attend a 4-year college post-graduation. Of those who planned to attend college, 66% said they were stressed about their acceptance to the school of their choice.
Students today are under immense pressure to attend college, whether it be right out of high school or a few years down the road. Because of this, students try to stack their schedules with 7 classes per trimester, some of them even taking multiple rigorous AP and honors courses.
Students' thoughts and feelings are very important to take into consideration because this is an issue that directly affects the rest of their lives. By choosing what they want to do at such a young age and adjusting their schedules to fit that path, they set themselves up for a straight shot that they may not even have an interest in.
ICCSD schools offer college classes that can be taken during students' junior and senior years through Kirkwood Community College and the University of Iowa. These can be transferred to multiple degrees and colleges depending on which academy, or set of classes, the student chooses. Though the courses offered are free and transport is provided by the school, this may be adding to students' already stressful lives and schedules because the academies are taken in addition to high school classes, while maintaining college-level expectations and deadlines.
Camille Gretter '23, who plans to study public relations, says that she feels that she is expected to go to college, but that she believes that West has prepared her academically for the workload and timing with its rigorous courses. Similarly, Anika Nguyen '25 says that their parents have high expectations, pushing the college-bound life plan. Even freshman Gwen Smith '26 has made plans for senior year, and considers college to be "A promise for the future. It means what happens; what happens when I'm older, what happens while I'm there. It [determines] how my life plays out." These kinds of thoughts are drilled into students' minds daily, even if it's done with good intentions.
"
[College is] a promise for the future. It means what happens; what happens when I'm older, what happens while I'm there. It [determines] how my life plays out.
— Gwen Smith '26
It's crucial for students to hear multiple perspectives when planning out their lives. Counselors and teachers are the people who mold young minds and guide them through their life, teaching them how to make decisions and become functioning adults. Their opinions on this topic matter as much to high school students as their parents'.
Guidance Counselor Kay DiLeo says that most of her students don't know what they want to do in college or after high school, and she believes students don't have to know until their sophomore year in college and shouldn't put that pressure on themselves. She speaks from experience, having switched her focus of study from math education to psychology during her sophomore year of college.
On the flip side, Girls Swim Coach and Social Studies Teacher Drew Bloom believes that students should only attend college if they know what they are going to do and it requires a degree. Bloom felt very pressured by his parents to go to college, saying "I was told that I would be disowned if I didn't go to college." He switched majors more than once, trying to find something that sparked his interest, and found that once he graduated there wasn't a job available, even with his degree. It's because of this struggle that he says that if a student's parents want them to go to college, the student should ask for 2 things; a given major or area of study so they don't waste their time trying to figure it out, and the financial support needed for things like tuition, room and board, and groceries.
What if Bloom is right? What if college isn't for everyone? That's where West High's Career Coordinator, Russ Johnson comes in. He assists students with things like job shadows and internships to help students, primarily seniors, find their future career paths. He also is the connection between students and trade schools, helping them communicate, and get out into the field of their desired career. Trade schools teach things like welding, sheet metal, plumbing, and locksmithing.
Johnson shares a similar perspective to DiLeo saying, "…it's hard to hear that so many young people think that they have to have their life planned out for them when they're 16, 17 years old. The one thing that I would say is you have to, as a young person, identify what you love, what you like, [and] what you're passionate about." He also encourages students to job shadow and talk with their teachers for the experience that's vital to make decisions.
"
[At] Iowa City West and City High, you guys are experiencing an amount of pressure to go to college that I never felt and that I imagine some other schools in Iowa don't feel. Just to walk around in the building of West High there's an assumption that you're going to school, it's just 'Where are you going?' and 'How good is the school?'
— Russ Johnson
When choosing a career, it's important to decipher which jobs truly require a college degree. A degree will always be necessary for some careers like professors, nurses, and lawyers, but others careers' prerequisites may be surprising.
It's also important to think about income and whether or not it's a livable wage, this is not to say that a path should be chosen solely on the job's salary. A Dental Hygienist only needs an associate's(2-year) degree and makes around $69,000-90,000. To put that into perspective, the average livable wage in the US is $50,000, while some careers will pay as low as $30,000 annually and still require a 4-year college degree. There are many fields in which a college degree isn't an obligation, such as Information Security Analysts, an IT position, who make anywhere from $77,000-94,000. Water Treatment Specialists sit at an average of $54,000-74,000.
All that said, students should be the ones deciding their futures, not the pressure from the people in their lives, but guidance and support. College may or may not seem like the right fit for you now, every mind works differently. Plans change all the time and a career path should be no different, though this doesn't mean quitting when things are challenging. It means finding and following your passion, even if it leads down an unexpected road.
Leave a Comment
Donate to West Side Story
Your donation will support the student journalists of West High School. Your contribution will allow us to purchase Scholarship Yearbooks, newsroom equipment and cover our annual website hosting costs.
About the Contributors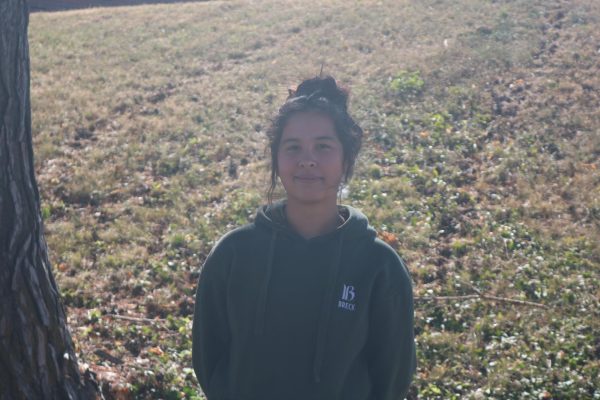 Anna Greenlee, Graphics Editor
Anna is a sophomore in her first year on staff. She's the graphics editor for the WSS website, as well as part of the school's band, theatre and sophomore...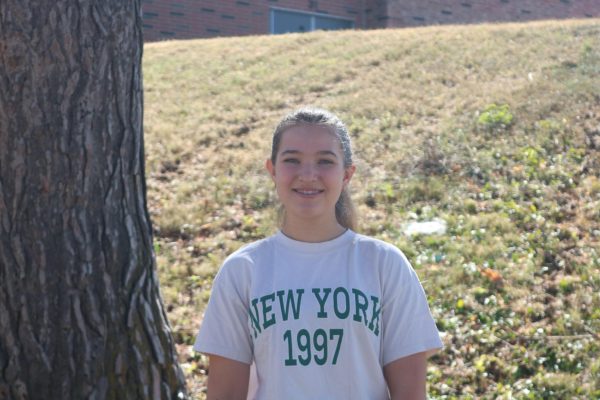 Evelyn Kraber, Assistant Copy Editor
(She/they) Evelyn is a sophomore, and this is her first year on staff. She is the assistant copy editor for the website. In her free time, you could find...