Recap: West High wrestling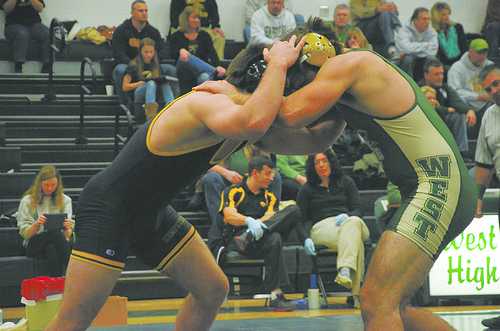 West High's wrestling ended this year by placing 5th at the state tournament in Des Moines, and having 5 wrestlers place in the top 8 in individuals.
The results are as followed:
Christopher Walters '14- 3rd place
John Milani '15- 5th place
Donovan Doyle '16- 7th place
Micah Kelsay '14- 8th place
Tanner Rohweder '15- 4th place
Photos by Madie Miller
The above photos are from West High's first home wrestling meet of the season against Dubuque Hempstead and Cedar Rapids Xavier. Varsity won 29-27 against Hempstead and 40-22 against Xavier.