Fashion Friday: Allison Christopher '17
The West Side Story takes a look into the style of junior Allison Christopher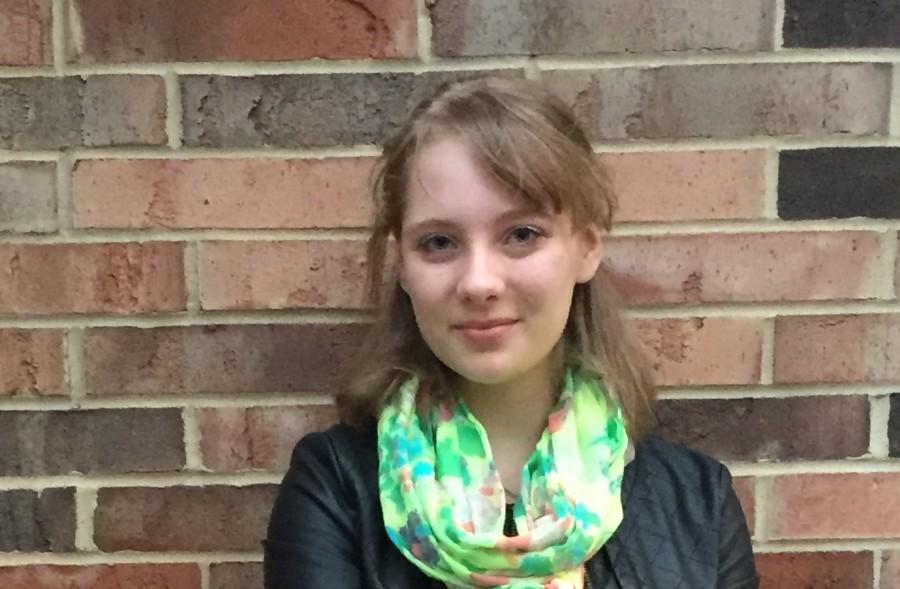 West Side Story: How would you describe your style?
Allison Christopher '17: It's kind of a mix of everything. I like to think of it as classy and grunge because sometimes I'm like, 'Let's dress really fancy and wear a really nice dress and cute heels,' but other times [I'll wear] oversized sweaters and jeans with holes in them.
WSS: Where do you shop in the surrounding area?
AC: American Eagle is where I get a lot of my stuff, but I like to go to second-hand stores like Revival downtown. I get a lot of really cute dresses there.
WSS: Where do you shop outside of the surrounding area?
AC: I do a lot of online shopping at places like ModCloth which has a lot of vintage like 1950s, 1940s looking stuff.
WSS: What advice would you give to help students find their style?
AC: Experiment. I know especially last year I experimented a ton and I've kind of honed in on things I like. Even though I like to say I have a pretty defined sense of fashion, I'm still experimenting with new styles everyday.
WSS: What is a go-to outfit for you?
AC: Dress, tights, cardigan and my boots.
WSS: What is your favorite piece of clothing?
AC: I have this one dress and it's really adorable. It's looser fitting and has a belt. It is this light blue color and it has an orange-black butterfly flower pattern. It's really 70s, and is from Revival.
WSS:  What is your favorite accessory?
AC: My favorite accessory would probably be my bracelet that I wear everyday. It's gold and it has sapphires and diamonds on it.  It was my grandmother's so it has sentimental value to me.
WSS: Where do you get fashion inspiration?
AC: Everywhere. I get inspiration from people at our school, people I meet on the streets, online, magazines, TV shows, my favorite celebrities and music stars.
WSS: How has your style progressed over time?
AC: When I was younger it was very much bright and peppy colors. Then in junior high I went almost goth for a period of time. In high school I have kind of mixed the two together and it's become whatever I find that I like I will put together in an outfit.
WSS: How does your lifestyle influence your style?
AC: Being a dancer I tend to choose shoes that have a lot of support. [Being a dancer] also influences the colors I choose since I wear a lot of really light colors. I tend to wear a lot of pinks, whites and neutral colors.
WSS: How does your style reflect your personality?
AC: It's very bold, but I wouldn't say I'm a very bold person. So what I can't express through interactions I tend to express through the clothes I wear.
Donate to West Side Story
Your donation will support the student journalists of West High School. Your contribution will allow us to purchase Scholarship Yearbooks, newsroom equipment and cover our annual website hosting costs.