Friend crush: Keimoney Lang and Jane Ratliff
From the volleyball court to college, seniors Keimoney Lang and Jane Ratliff discuss their plans for the next two years of their lives.
Sometimes, it is hard to get along with your teammates. Whether it is on a school project or on a sports team, friendship among the teammates is very important. Luckily for Keimoney Lang '18 and Jane Ratliff '18, this friendship came easy. Being friends for nearly six years, the girls are bringing their friendship from the court to college. After the decision to attend Des Moines Area Community College together, the girls are more than ecstatic for the next couple years.
"[Since we met], our friendship has matured in a way. We are more than friends, we are sisters," said Ratliff.
"
"[Since we met] our friendship has matured in a way. We are more than friends. We are sisters.""
— Jane Ratliff '18
"It's something I can't imagine doing without her. We make each other stronger in way," Ratliff said.
Although having such a strong friendship now, the two weren't always close.
"We didn't really talk much until seventh grade. Junior high was when we got really close because of a similar friend," Ratliff said.
Since seventh grade, Lang and Ratliff have bonded over a love for volleyball, shopping and birthdays.
"Since our birthdays are a day apart, we have always had something to bond over. Last year, we stayed in Chicago together," Lang said.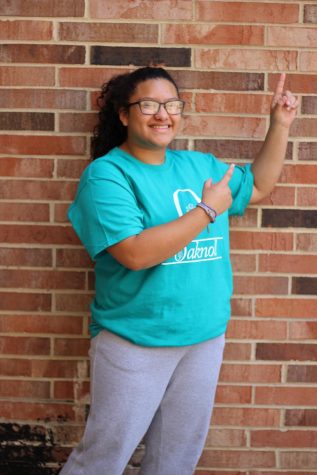 Besides birthdays, Lang and Ratliff discovered another commonality: volleyball. Since the start of the summer, the girls have bonded over the sport at home and on the court. Lang has participated in volleyball for most of her life with the support of her sister, a former player.
"I guess [volleyball] has always been in my blood. I've always done it and always had a passion for it," Lang said.
Having a strong relationship with a coach and manager is important. Spending everyday together, the teammate and manager need to have a strong relationship in order to succeed in a game. Luckily for Lang, that manager just so happens to be Ratliff.
"It was something I was already considering doing since the old manager graduated. Kei [and her teammates] helped convince me to officially join." Ratliff said.
Thanks to her sister and Ratliff's support, Lang gives it her all on the court, whether it is practice, warm ups or games. With the girls feeding off of eachother's energy, the bond translates strongly to the court.
With Lang being the team's libero, a player specializing in defensive skills, and Ratliff being the manager, the girls have helped to create a strong team environment. Strong passion and encouragement as helped the varsity team achieve success in their meets.
"She is like the loud pageant mom," said Lang. "She is so encouraging to all of us and just wants us to do our best."
Working together in volleyball has helped to strengthen the girls already existing friendship. It has helped the girls to learn more about each other as well as learning from each other.
"[Lang] is selfless on the court. She wants everyone to meet their goals and win as a team." Ratliff said.
Being a strong team player is only half the work.
"She has to be encouraging to us. She is loud, in a good way, and supportive. She makes us work harder." Lang said.
Having such a secure friendship, the idea of college away from each other was a difficult thought.
"We both knew that no matter where we went, we wanted to be together. I can't imagine us going to different schools." Ratliff said.
"
"She is like the loud pageant mom. She is so encouraging to all of us and just wants us to do our best.""
— Keimoney Lang '18
Luckily, for the girls, their coach was able to help out. Being a recruitment manager, the girls coach helped introduce them to different schools that were interested in a player, as well as a manager. Luckily, there just so happened to be a school that was interested.
This year, the girls both received offers to play and manage volleyball at DMACC. Des Moines Area Community College, known for their strong athletic programs, seemed to be the perfect place for the girls to go.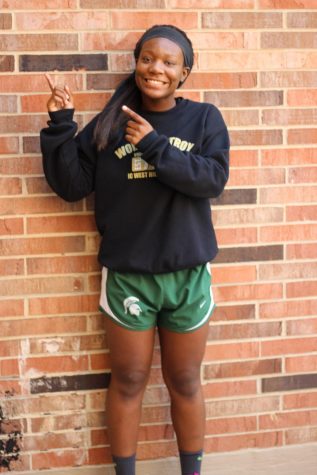 "Getting the offer just felt right. It kind of confirmed what our hopes were for the future." said Ratliff.
Next year, the girls will live together with two other girls in the dorms at DMACC. Dorm life can be awkward when you don't know your roommates, but for the girls that is no worry.
Although college is a year away, the girls are already thinking about life after DMACC.
"I really want to study athletic training and physical therapy, but to do that I need to go to a four year college." said Ratliff.
Lang hopes to continue playing volleyball at a four year college as well, although she is unsure as to where she wants to go. Whatever the future brings, the girls aren't worried.
Leave a Comment
About the Contributor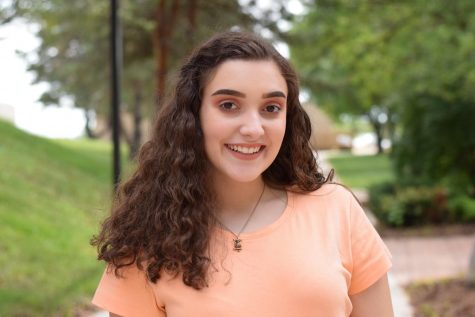 Caecilia Shoppa, Reporter
Caecilia Shoppa is a senior at West High. This is her first year on staff and she is a reporter for print this year. Outside of newspaper, Caecilia enjoys...