Late start: a year in review
In 2016, West High changed school start and dismissal times. A year later, West students and teachers take a look back on changes, both good and bad.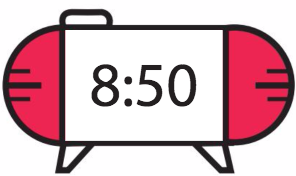 The Iowa City Community School Board's decision to change high school start and end times in the 2016-2017 school year raised concerns over extracurriculars, jobs and sleep.
Complaints were issued that the previous 8:05 a.m. to 3:15 p.m. bell schedule reflected a lack of concern for high school students' health. According to Iowa City pediatrician Marguerite Oetting, studies show that adolescents who don't get enough sleep may become overweight, depressed or have increased risk for car accidents.
"Teenagers need eight to 10 hours of sleep per night, according to the Nationwide Children's Hospital," Oetting said. "Getting enough sleep each night can be hard for teens whose natural sleep cycles make it difficult for them to fall asleep before 11 p.m. and who face a first-period class at 7:30 a.m. or earlier the next day."
However, for Wala Siddig '18, the later start time had few negative effects on her mornings. Siddig is taking a Chinese class through the University's Confucius Institute, which meets twice a week at 7:30.
"I like the late start time because it allowed me to take an early class at a reasonable time," Siddig said. Although the 8:50 start time means classes like Chinese can be offered before school, it does come with a cost.
"
Getting home an hour later from school means I have an hour less every night for extracurriculars and homework."
— Wala Siddig '18
"Getting home an hour later from school means I have an hour less every night for extracurriculars and homework," she said. Although Siddig said the hour less she has in the morning should make her more tired, she has trouble going to bed until after 11 p.m.
Not only has the late start influenced extracurriculars, but students who hold part-time jobs have also felt the impact. Aisha Kazembe '18 said she was initially annoyed by the idea of a later dismissal time. Kazembe works at the New Pioneer Co-op and often doesn't get home from work until after 8:30. Although she pulls into her driveway tired after a long day, Kazembe said there are benefits to the later start.
"I read an article recently that said teen brains work better later in the day rather than earlier," she said. "The article said later [school] start times equate to a higher alertness and enthusiasm in the classroom."
Although many believe that getting more sleep results in higher grades, science teacher Brad Wymer said there are too many variables to tell whether the late start time has only had an impact on classroom performance.
"You could look at the makeup of a first period class, however, you're not always comparing apples to apples," Wymer said.
He added that grades are not always the consistent measure of performance in the way we'd like them to be; one example is some students may have one outlier grade, which would drop the class's average GPA.
"To say that grades have been affected by the late start is totally an opinion not backed by any type of documented evidence," Wymer said. "And, [because I'm] a biology teacher, evidence is important to me."
Although Wymer said he didn't observe that student performance was impacted positively or negatively, he did see increased stress levels in students who had after school activities.
"
It negatively affects almost everyone that is involved in activities outside of school, from sports to music and clubs."
— Emma Koch '19
"[I found that out] per conversation, because I was curious how their lives were impacted," Wymer said. "Students weren't getting more sleep. They were getting home later, so they were staying up later."
Juggling schoolwork and sports is always a difficult task for athletes. According to Emma Koch '19, the new school start and dismissal times make this balancing act even more difficult.
"In my opinion, the later start was a bad change," Koch said. "It negatively affects almost everyone that is involved in activities outside of school, from sports to music and clubs. Getting out later means everything after school gets pushed back and everyone gets home a lot later."
Koch said athletes often have to miss more school with the new schedule because they have to leave early for away games.
"Last year, I missed at least part of last period one to two times a week," Koch said. "I know the argument is that later start times help high schoolers get more sleep and perform better, but now that we get out later, I'm staying up later than I would have, and I'm not getting any more sleep."
For some parents, the later start time was problematic when it came to finding their children rides to and from school. History teacher Dominic Iannone said he was mainly concerned about the switch of both elementary and high schools.
"I don't want to be negative about [the later start time] because I don't think it's a bad thing," Iannone said. "But if you have people whose day care plans are essentially that their older kid watches their younger kid and now the younger kid gets out before the older kid, that can create a serious burden."
For teachers who coach junior high students, the later start time also poses problems. English teacher Mr. Frese said although teachers get out at about the same time due to their contracts, practices start later.
"You have to start your practice at around 4:30, so you're not done at 5:00 anymore. Now you're done at 6:00, the day is later, and the kids, your players, haven't eaten anything."
That's not to mention that junior high practices now sometimes conflict with high school practices. Because both are released at the same time, high school practice start an hour later but run for the same amount of time.
With the later dismissal, many clubs shifted their meeting times to an hour later but still run for the same amount of time as two years prior. Among these clubs is debate, which used to start at 3:30 p.m., but now begins at 4.
"We still meet for the same amount of time, so I don't devote any less time to the club," Lauren Ernst '18 said. "The later dismissal time really just decreased the amount of time I have to procrastinate, so I don't have an hour to slack off and watch Netflix."
Although she acknowledged that the later dismissal could affect club turnout, she said only two people have conflicts with university classes and would have missed half the scheduled meetings regardless of the start time.
Steven Yuan '19, President of UNICEF USA, also doesn't think the later start and dismissal times have affected club turnouts. However, he said people generally seem to prefer meeting in the morning.
"Most of my clubs have been moved to the mornings and sports practices are still at the same time in the afternoons," Yuan said. "I am getting significantly less sleep compared to the old start time, but there is no way to fairly compare the amount of sleep I get because I also have more schoolwork and extracurricular activities than before."
With the later start implemented only a year ago, the Iowa City community will have to determine over the next few years whether it has created more problems than solved.
Leave a Comment
About the Contributors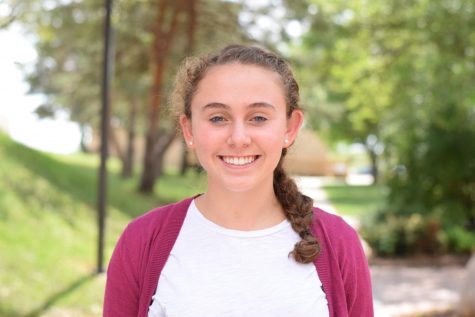 Lauren Katz, Copy Editor, Editorials Editor









Lauren Katz is a senior at West High, this being her second year on staff, and is a Copy Editor and Editorials Editor for print. When...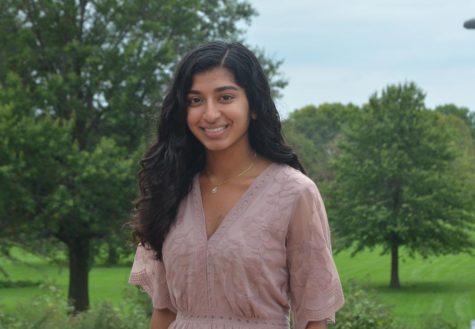 Jessica Moonjely, Print Profiles Editor and Managing Editor
Jessica Moonjely is a senior at West High, and this is her third year on staff. She is the print managing editor & profiles editor. Jessica is also...