A drama goodbye answered years later
In the last few weeks, the loft in the little theater has been taken down. The result? Finding a little piece of history from 1983.
With the recent construction on West High's Little Theatre and the deconstruction of the loft, a piece of wood has been found with a letter written by West alumni Wes Overton '83 to the theater and drama department.
The gowns on and the caps off, West High's class of 1983 was ready to continue on to the world that awaited them. However, before Overton could leave, he came back one last time on June 1, 1983 to write his final goodbyes to the drama department of West High.
"In drama, we had a tradition that we would write a goodbye to the little theater because we had a lot of special memories of lots of good times, lots of growing up and friendship here," Overton said. "We all loved the loft. If I had an open period . . . I would go and take a nap there."
"
We had a tradition that we would write a goodbye to the little theater because we had a lot of special memories of lots of good times."
— Wes Overton '83
From 1980 to 1983 West was only a three year high school, and Overton had been a student and member of the drama department, later known as Theatre West. He began his journey in the drama department on stage crew in the fall of 1980.
"The first play we did was by Agatha Christie, 'The Mousetrap,'" said Overton. "I was the props manager for one play my junior year, and we did 'Hello Dolly.' There's a restaurant scene and I [went] to the grocery store and got food to put on plates . . . There was this lady in Hills, and we went countless times as a source of stuff for shows here because she had antiques and things for everything and she let us borrow them for the plays and productions."
A few years before Overton began classes at West, the members of the drama department could become members of the International Thespian Society if they worked a certain amount of hours.
"You had to pay dues and they got to be expensive . . . we decided to form our own [society] and if you worked so many hours in theater like you did in Thespian, you became a West Side Player," said Overton.
Students would come in right after school and stay until nightfall, making it easy for the hours to add up.
"We would make a McDonalds run and go grab food," Overton said. "We were all having fun . . . puting the set together [and] putting the show on."
After that, students would then be initiated into the drama department."They would kidnap you out of bed at four in the morning. Your parents would know, and they would keep the front door unlocked," he said. "You would have five minutes to put something on and then you'd be taken out to breakfast."
"
It was a lot of fun, I wouldn't change it for anything in the world."
— Wes Overton '83
During the spring, the department had banquet and welcomed in the new members.
"We [also] had a …school-wide Fun Night here in the spring. We had an ice cream booth to raise money. The Fun Night was like a fundraising night for sports, drama for all different groups and I think we had an ice cream booth and I think we made ice cream sundaes and stuff to raise money for the drama department," he said.
Overton and his group of friends made connections that would last longer and go beyond the years spent at West. "There was this one gorgeous spring morning […] and someone suggested that it was too nice to go to school […] we decided to skip that day. And we all went out to breakfast together." Overton said.
The group of friends, called the West High Office as each other's parents informing the school that their child wouldn't be attending school that day due to illness. The administration, knowing that the students who had been called in in such a short amount of time and were friends with each other, caught on to what the group of friends were trying to do and informed their parents and later were grounded for their actions.
The group has graduated and moved on from their drama years, but never lost connection with each other.
"We've all gone on and done our own things, like with anybody you get older and you move on, you keep in touch with some more than others, but there's still a connection," said Overton.
Though their time at West is long gone, Overton said that he will never forget his years in the drama department.
"I was never part of any group . . . until I joined the drama department here in high school and it was a really good group to be a part of," said Overton "It was a lot of fun, I wouldn't change it for anything in the world."
Leave a Comment
Donate to West Side Story
Your donation will support the student journalists of West High School. Your contribution will allow us to purchase Scholarship Yearbooks, newsroom equipment and cover our annual website hosting costs.
About the Contributors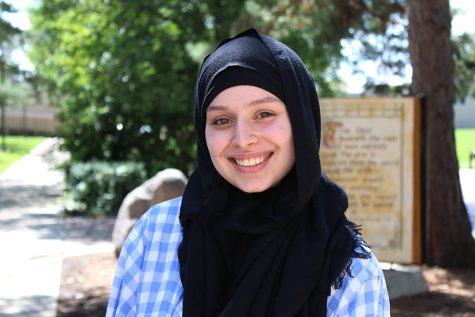 Fatima Kammona, News Editor
Fatima Kammona is a senior at West High. This is her second year on staff and works for the online and print publication as the news editor. When she isn't...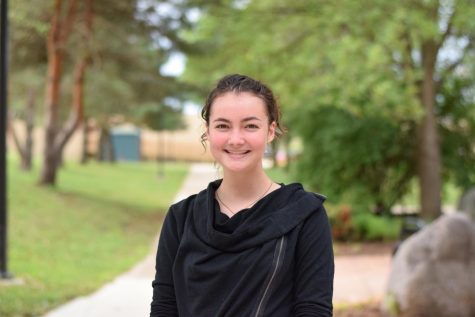 Alyson Kuennen, News Editor, Photographer









This is Alyson's second year on staff where she is a news editor and photographer. As a senior she spends her time working, working and...