A powerful perspective
Mohammedhalil Al-Ani '21 has spent the last year sharing the stories of the people on the streets of Iraq, dreaming to one day tell the stories of the world.
Al-Ani started his photography career at the age of 14, helping his cousin Mohammed Adnan edit pictures to upload on his website, Project Media. This website is Al-Ani and Adnan's main platform for sharing their photography with the rest of the world; and for Al-Ani, has provided an opportunity for him to not only showcase a more wholesome image of his home country Iraq, but one for the whole world.
When Al-Ani first began taking pictures, it wasn't on a digital camera. There wasn't a manual mode or an automatic mode; there were no frames, shutter speed and it didn't require a change of lens. Al-Ani said he originally felt the camera had nothing. This perspective changed after Adnan, who would later become Al-Ani's mentor, showed him that beautiful photography could be taken on the simplest of cameras.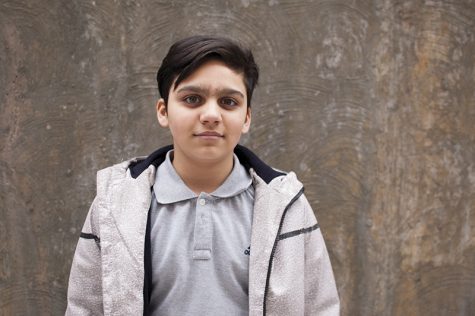 Learning everything about editing from either YouTube or Adnan, the Photographers of Iraq quickly noticed Al-Ani's work from events showcasing his photography. Being a part of this 10,000+ member group has granted him the privilege to photograph anywhere in the country with an ID provided by the organization. This has allowed Al-Ali to capture beauty in the midst of turmoil.
"I want to show the world how [Iraq] is, and it's not how they think," Al-Ani said. "I want to show them my country is good and it's safe."
Al-Ani is particularly interested in taking portraits. He feels that the photographer is simply there for the picture and to tell the story of the subjects within the photograph. These stories are what defines the quality of the picture, not the photographer themself.
"The photo took the photographer; not the photographer took the photo," Al-Ani said. "Sometimes you meet someone in the street, he's crying, so you have to ask him, 'Why [are] you crying?' but here, you don't have to ask, you have to take the picture."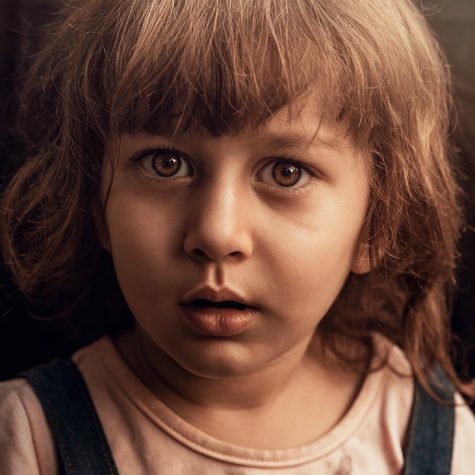 One of the portraits that most stands out to Al-Ani is one of a little girl named Lena. He had encountered her in a refugee camp in Northern Iraq after her home had been destroyed in a bombing.
"I like the kids' pictures because they have something in their eyes. Look how [Lena] looks, if you zoom in … [her eyes] have something special."
However, while many of Al-Ani's subjects have not cared whether he photographed them or not, there was one man in particular that had a negative reaction to being photographed. Al-Ani had been wandering the streets of Iraq when he encountered this man, who had been working hard in the streets. Al-Ani snapped a picture of him pushing a cart of clothing, but due to heat and exhaustion, the man was unwilling to be photographed.
"He was tired and very hot and very busy," Al-Ani said. "He comes and [said], 'What are you doing?' I said, 'It's just a picture. If you don't like it, I delete it,' and he said, 'No I will delete it,' and he [threw] the camera and broke it."
Luckily, the Photographers of Iraq provided the money needed to fix Al-Ani's camera after he explained what had happened. Not only has this group accommodated Al-Ani's photography needs, it has also provided a community of photography friends who support his work.
"Somebody may have a wedding or have a birthday," Al-Ani said. "We go, all of the group … We need the group, I can't do all this by myself."
Despite his love and devotion, he nevertheless had to move to Istanbul, Turkey as a precaution against the ongoing hostilities in Iraq. Even after moving he continues to advocate for a more wholesome image of his home country, as well as the whole world.
"I want to take pictures for all the countries when I travel … When I travel I can learn new things about this country and I take a picture, and then [I go to] another country," Al-Ani said.
Now, after moving almost 6,000 miles to Iowa City, Al-Ani is one step farther along on his journey of capturing the world.
For more pictures taken by Al-Ani click here.
Leave a Comment
Donate to West Side Story
Your donation will support the student journalists of West High School. Your contribution will allow us to purchase Scholarship Yearbooks, newsroom equipment and cover our annual website hosting costs.
About the Contributors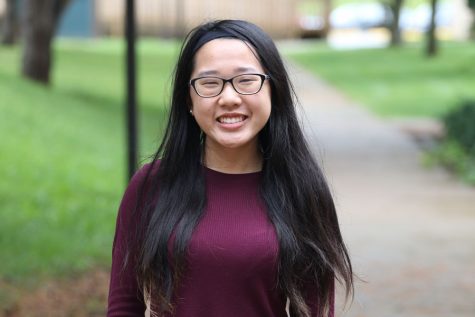 Anna Brown, Print Co-Copy Editor
Anna Brown is a senior at West High. This is her second year on staff and she is the Co-Copy Editor for print. When she isn't working on WSS, Anna enjoys...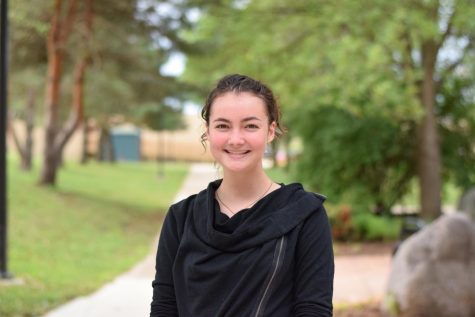 Alyson Kuennen, News Editor, Photographer









This is Alyson's second year on staff where she is a news editor and photographer. As a senior she spends her time working, working and...