Prioritizing your passion
Annie Chen '18 has been playing music for more than a decade. As she reflects on her orchestral career in high school, she looks forward to future opportunities doing what she loves.
When she was four, Annie Chen '18's mother taught her how to play the piano. When she was five, Chen picked up the violin. As a freshman, she performed at All-State with her brother. Chen's music career began years before grade school, and if she has her way, it will continue past it.
Chen has been immersed in music since her childhood, but in the last four years, she has become more serious about playing music, especially in orchestra.
"When I got to high school, I realized that I enjoyed playing in a group much more and so that's why I kind of decided to focus on violin," she said.
In her freshman year, Chen auditioned for All-State as a violinist. She not only qualified as an All-State orchestra member, a great challenge for freshmen, but Chen was able to play a piece with the All-State choir since she was placed in a high chair.
"My goal was just to get in, and then I actually ended up in chamber and that was a lot of fun and that was my favorite part, playing with the choir, because there's so many people and it's really powerful," Chen said.
While Chen may stand out as an individual to her peers and music teachers, her fellow musicians make the experience special for her. Her involvement in All-State gave Chen the opportunity to meet violinists from different parts of the state and discuss other high schools' music programs.
Her commitment to violin granted her the opportunity to attend All-State for all four years of high school.
"She was our only four year All-Stater this year, which is a very tough thing to do in orchestra and it just speaks highly to how hard she's worked and her level of play since she was a freshman," said West orchestra director Jon Welch.
Welch was new to West High two years ago, and Chen made a strong impression on him when he began teaching here.
"I remember just noticing that she was a wonderful player and she just had this very quiet way about her but a very strong sense of leadership," said Welch. "In her playing she was able to kind of wrap the section around her and just lead, play and give instructions to some of her fellow classmates and I just remember being very pleasantly surprised about that."
Chen is also in choir and show choir, and has performed in Theatre West productions. Her ambition in the arts led to her being nominated as Most Talented Girl at homecoming this year.
Being an involved student has not been easy for Chen. Reaching her level of skill requires time and commitment, as well as prioritizing music.
"I took four AP classes last year and that took a hit on my music," Chen said. "I was not able to practice … and it made me a lot more stressed because I wanted to focus on music and academics but as a result both kind of suffered."
Chen learned it's acceptable to move down from an honors class to put more time and energy in music.
"I've found that I want to focus more on music as I've grown and so I've been able to figure out how to balance academics a bit better because I'm more efficient in time management," Chen said.
"You have to create the time to practice," Welch said. "It's not something that you do with like 15 minutes of practice or 12 minutes of practice or a half hour or an hour. It's more than that and it's an everyday thing. It becomes part of your lifestyle."
Chen usually practices three hours a day, but to prepare for competitions, she sometimes spends four or five hours. She also had to increase her practice time for applications to music colleges.
"
It's more than that and it's an everyday thing. It becomes part of your lifestyle."
— Jon Welch
"I'm auditioning for music schools right now and I hope to find a professional orchestra in the future," she said.
Chen is applying to schools such as Northwestern University and the Eastman School of Music, where she aspires to focus on the violin, but also hopes to find a choir club to continue singing.
"The most successful people are the ones that set goals, desire to have those goals met and work to achieve them," Welch said. "Annie is one of those people."
View Comments (1)
About the Contributors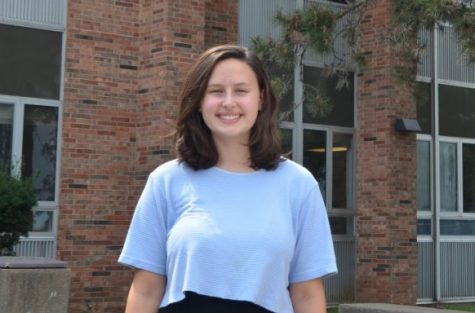 Natalie Dunlap, Online Editor-in-Chief
Natalie Dunlap is a senior and the Online Editor-in-Chief for the West Side Story. She is also involved in theatre and West High Democrats. When she's...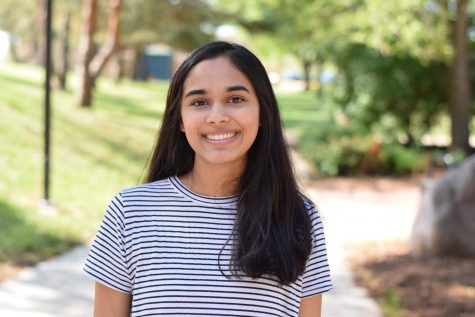 Pareen Mhatre, Photo Editor, Online Managing Editor









Pareen Mhatre is a senior and she is the Photo Editor and Online Managing Editor. This is her second year on staff. In her free time,...