Burst water pipe means no heat at West
West has no heat to protect students against the cold due to a water pipe problem.
West students and parents received a text message last night warning them of cold conditions in most classrooms resulting from a burst water pipe. The message read, "Burst water pipe results in no heat in many classrooms at WHS. Students should come prepared for temperatures between 59-68 degrees."
Students bundled up in coats and gloves with some even carrying blankets from class to class to protect against the cold temperatures. The cause of the heat problem, according to service employee MJ Plank, was a leaky pipe coupled with a bad circulation pump.
"We have a little bit of a perfect storm here because not only is the pipe bad, but our circulation pump has a bad motor so we now have to focus on fixing that as well," Plank said. "We're hoping we can get through one more winter with this equipment."
Barring further complications, heat is expected to be back up and running sometime during school tomorrow.
About the Writer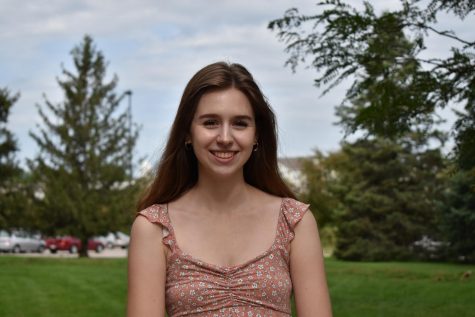 Alex Carlon, Managing and News Editor
Alex Carlon is a junior at West High and a news editor for the web publication. When she's not writing, she enjoys playing in the band, taking part in...