"Fantastic Beasts: The Crimes of Grindelwald" casts a spell despite a jumbled plot
WSS reviews "Fantastic Beasts: The Crimes of Grindelwald," which stumbles in the screenwriting department but makes for a magical new addition to the Wizarding World.
When your movie franchise has raked in billions of cumulative dollars in worldwide box office numbers, amassed a massive domain consisting of millions of stalwart fans and has made a hard-hitting impact on pop culture, it is no shock that such a series would want to be expanded into more than just a singular saga. This was the case for the "Star Wars" series (see "Rogue One," "Solo"), the Middle Earth franchise ("The Hobbit," upcoming Amazon miniseries) and a few comic book superhero properties (mainly the Marvel Cinematic Universe.) But the franchise in particular to be talked about is the Wizarding World, which expanded itself with a to-be pentalogy of spin-off "Fantastic Beasts" films that would tell a completely different story from "Harry Potter."
The first movie (simply called "Fantastic Beasts and Where to Find Them") was a delight. The plot was straightforward: Newt Scamander, an English mazoologist (magic zoologist) accidentally unleashed several creatures in New York City and he is tasked with finding all of them. There is other material, including a subplot about an obscurus (a parasitical force that emerges from abused magical children) and some worldbuilding in the form of 1920s New York City, but it was an otherwise contained story that stood out without having to overcomplicate anything.
The third act of "Fantastic Beasts and Where to Find Them" hinted that the story would branch off into more directions than the primary "a man and his beasts" plot, and this is certainly true. More of just about everything can be exhibited in its follow-up, "Fantastic Beasts: The Crimes of Grindelwald." While I was not against the idea of amping it up several notches, a case that a vast majority of sequels tend to follow, "Crimes" ends up being too overstuffed for its own good, even if it does bring the franchise to new magical heights.
The story starts in 1927, as notorious dark wizard Gellert Grindelwald (Johnny Depp) breaks free of the chains that he was shackled with by the Magical Congress of the United States of America (MACUSA.) After his escape, he begins rallying wizards to his cause of annihilating the non-magical population. He also targets the mysterious former obscurial Credence Barebone (Ezra Miller), who Grindelwald believes can play a part in his dastardly campaign across Europe.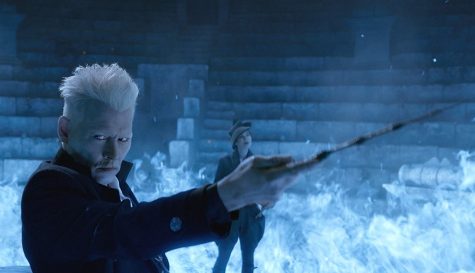 At the same time, our main hero from part one, Newt Scamander (Eddie Redmayne), is approached by Hogwarts teacher Albus Dumbledore (Jude Law), who wants him to work to prevent Grindelwald from lording over Credence. Newt finds himself joined by companions, new and old, in his journey to Paris where the future of the wizarding community will be decided.
"Crimes" sees the main quartet of characters from "Beasts" returning to the scene. For starters, Newt Scamander is a great main protagonist. Hair messy, mannerisms awkward and motivations distinctive, he defies any pretense that you would have about a leading man. Eddie Redmayne with his teenage counterpart Joshua Shea affix the right mix of charm and character development with Newt. Unfortunately, his peers in muggle Jacob Kowalski (Dan Fogler), American auror Tina Goldstein (Katherine Waterston) and her sister Queenie Goldstein (Alison Sudol) feel lacking. Kowalski, who you may remember getting his memory wiped at the end of "Beasts," suddenly remembers everything, bungling any emotional impact the first film tried to create. Tina and Queenie both have their own conflicts, yet have downgraded roles and don't add much to the underlying plot.
The last returning main character is Credence Barebone. The first film did a bang-up job at setting him up, although he is wasted in "Crimes." The thing is, Credence is the core to everything going on in the film but it's never really explained in depth why that is. 'Gullible' and 'monotonous' would be good words to describe the character, and definitely not anything striking enough to vindicate his crucial position.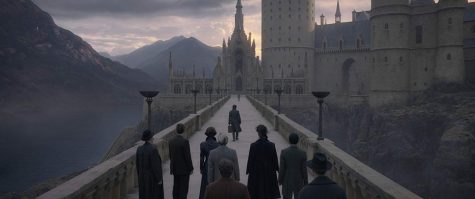 New additions are Jude Law as a middle-aged Dumbledore and Johnny Depp as Grindelwald. Both are shining spots. Law's Dumbledore mishmashes elements from his predecessors Michael Gambon and Richard Harris with his own good-natured take to the famed character. Depp does what he does best with Grindelwald, that is, he absorbs himself into the part and fully becomes the character. Grindelwald plays a stark contrast with the "Potter" scoundrel Lord Voldemort, in that Voldemort used fear and sheer brute force to gain followers while Grindelwald slyly tinkered with emotions to grasp a following.
But wait, there's more. Enter Leta Lestrange (Zoë Kravitz) and Yusuf Kama (William Nadylam). Without getting into spoilers, let's just say that their stories are based around familial ties and divisions. Both are fascinating characters in their own rights and bring strong new sides to the story.
That's not even everyone. Nagini (Claudia Kim), a human with a blood curse that will eventually turn her into a snake and companion of Lord Voldemort, has a part in the story. Nicolas Flamel (Brontis Jodorowsky), the 600-year-old alchemist that created the Philosopher's Stone, has a role to play as well.
This brings us to the film's foremost crime, which is that it is way too packed to allow appreciation for any one part of the tale. What made "Beasts" noteworthy was how contained it was. You actually get to acknowledge everything that happens and follow along without difficulty. In "Crimes," you can't get the same feeling. There are so many characters, so many overriding plots and subplots, to the point where it feels practically inscrutable.
This issue seeds back to the screenplay by J.K. Rowling. To put it simply, Rowling isn't meant to be a screenwriter. If she were given the opportunity to write "Crimes" as a 700-page novel, it may as well have been a new high for her. As it stands, her overeagerness to try and pack in every single idea from her mind into the restrictions of a 2-hour film ends up denting "Crimes."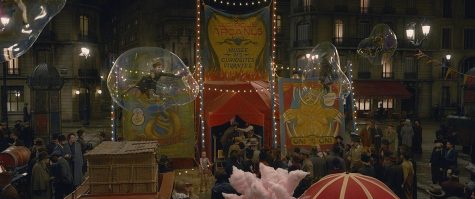 In fact, the best moments are when "Crimes" fully embraces its magical nature instead of trying to hurtle through plot substance. Some parts that I especially enjoyed are the Parisian wizarding community and their version of Diagon Alley, complete with an eclectic magical circus, the platypus reminiscent metal-stealing Niffler and the ravenous Chinese Zouwu (both beasts of Newt's), the return of Hogwarts in its full glory, and those are just the start of the magic "Crimes" brings. From the minuscule background details to the explicitly shown flemishes, the magic is as profound as ever.
Also not demoted by the scattershot screenwriting are the contributions from everyone behind the scenes. Director David Yates returns for his sixth installment in the franchise. Not everyone will be a fan of his moodier directional style, but I think he is everything the franchise needs in terms of directing. There's a drama-esque quality to "Crimes" as well as the towering colorful magnetism that originally brought the franchise to life. Returning "Beasts" set designer and costume designer Stuart Craig and Colleen Atwood add on to his efforts with superb work in their respective areas. Last, but not least, the musical score composed by James Newton Howard throws back to the John Williams orchestral compositions from the early "Potter" films. His "Fantastic Beasts" scores are, to me, the closest the series has gotten to matching the masterful works by Williams.
"Fantastic Beasts: The Crimes of Grindelwald" won't please everyone due to the troubled screenplay and occasional shoddy characters, but strong core performances and its revitalization of the spell that brought the franchise to the top make it an enchanting sophomore effort for the Wizarding World. Grade: B
Leave a Comment
Donate to West Side Story
Your donation will support the student journalists of West High School. Your contribution will allow us to purchase Scholarship Yearbooks, newsroom equipment and cover our annual website hosting costs.
About the Contributors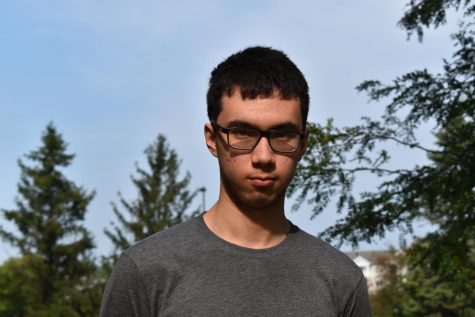 Edward Keen, Arts Editor
Edward Keen is a senior and this is his second year on staff, where he is Arts Editor. In his free time, he enjoys reading.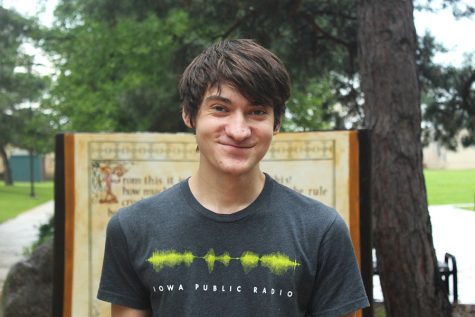 Rain Richards, Designer
Rain Richards is a senior at West and this is his first year on staff. He is a designer for both Online and Print. In his spare time, he plays retro and...