Freshmen vs. the freeze
Three freshmen are in a battle against nature in the courtyard, trying to eat outside until December 14 as snow and freezing temperatures become almost unbearable.
In August, the West High courtyard is a sanctuary for students to take a break during lunch time, escaping classrooms that either have swampy humidity or frigid air conditioning to bask in sunlight and enjoy what remains of summer weather. When the fall winds begin to blow, most students retreat inside, leaving the courtyard nearly empty by the end of October.
Each year, however, a few students see how far into the winter weather they can last. This year Liam Edberg '22, Tony Abdel Malek '22 and Clare Loussaert '22 are trying to stay out in the courtyard until Dec.14 to beat the record estimated by Principal Gregg Shoultz.
"Every year there'd be a few kids that would, you know, kind of challenge themselves to go outside when it's colder," said Shoultz. "I don't have official records on this but I mentioned that some kids have made it longer in the year or whatever, but it's totally weather dependent."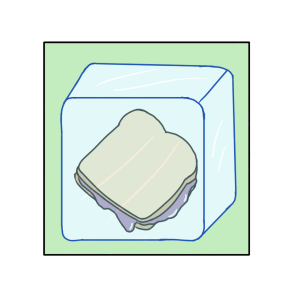 They were prompted to see how long they could last by a conversation with Shoultz when he told the group how students in the past tried to face the cold.
"Some kids have told me that they've eaten outside at least one time every month," Shoultz said. "… One year somebody said they just ate outside real quick in January one time, when it was 38 degrees."
The group of freshmen used to consist of about ten people, but as temperatures dropped so did attendance, and now only three remain.
People taking a walk through the courtyard will look at them sitting on the courtyard steps.
"We try to get them to stay with us," said Edberg.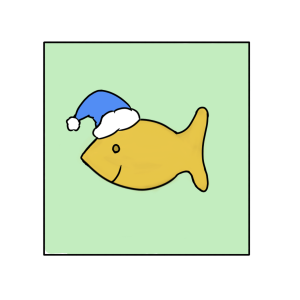 "We're like, 'Come suffer with us,'" added Malek.
The students will entertain themselves by playing frisbee in the field or speculated about what their score would be in they filled in the 'A' bubble for every answer on a test. One day when there was snow on the ground the crew played Christmas music until their phones died from the cold.
The group continues to trudge toward their goal of Dec. 14, but when asked if they ever regret taking up this challenge, they collectively responded, "Oh yeah. Everyday."
Art by Emma Hall