Hidden culinary gems of the Iowa City area
Fed up with eating at the same three places over and over again? WSS is here with a list of restaurants you might not have heard of to visit during your next week off.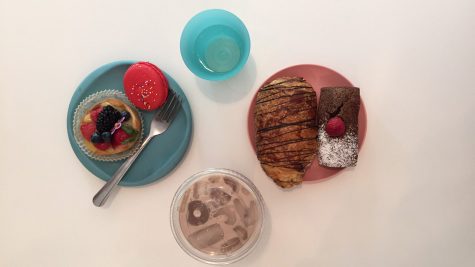 Too tired to bake your own pastries to serve your sweet tooth? This hidden dessert delight will meet any lingering sugar cravings in no time. For over 10 years, Deluxe has provided Iowa City residents with a variety of French-inspired baked goods, including baguettes, macarons, cakes, cookies, pies and more. Moreover, if you're looking for a new brunch spot, Deluxe offers traditional breakfast foods on Sundays until 2 p.m.
If that isn't enough to excite you, Deluxe's small setting is styled to resemble that of a European bakery, giving visitors a comfy, homey feel. Pastel colors, decorated dishes and hanging lights all contribute to an endearing atmosphere sure to delight any newcomer. Everything from the goods to the cafe itself is full of Instagram-worthy shots ready to be taken, making Deluxe one of our favorite "hidden gems."
Teamo Tea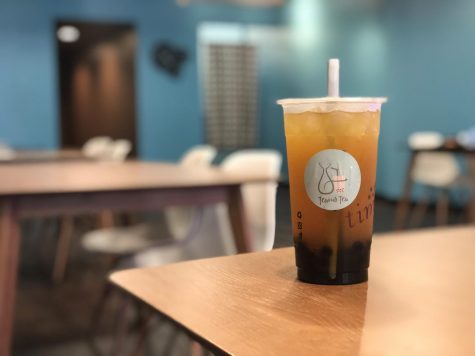 We never expected to find love inside a cup. Yet somehow, while sipping flavored milk tea, Teamo Tea stole our hearts. Boasting a myriad of tea flavors and toppings, Teamo offers endless drink options well-suited for both freezing cold and blistering hot Iowa temperatures. Our personal recommendations include the Teamo Milk Tea, the Wintermelon Milk Tea or the Mango Green Tea — all with tapioca pearls, of course. However, if having solids in your drinks isn't for you, you can get the tea without pearls or poppers.
While bubble tea isn't everyone's forte, the cafe itself is worth a visit anyway. Featuring an aesthetically-pleasing blue color palette, chill music and a wall of sticky notes left by visitors, Teamo is a superb study space. In addition, the staff is very helpful to newcomers and returning customers alike, often going as far as memorizing customers' orders. So if you're looking for a change from the Java House to wean yourself off a coffee addiction or just looking for a new place to cram for that test tomorrow, Teamo Tea is the place to go.
Nile Ethiopian Restaurant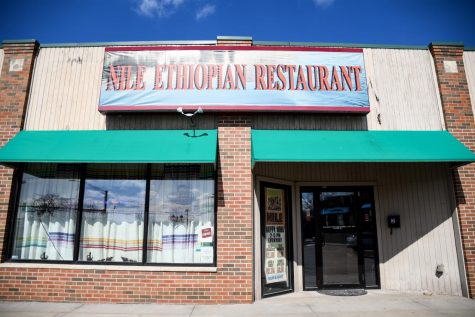 If you're feeling a little adventurous or just looking to expand your taste palette beyond your comfort zone, Nile is the restaurant for you. Located in Coralville, this Ethiopian restaurant is renowned for its authentic, flavorful food. For those who are unfamiliar with Ethiopian food, we highly recommend the tea homemade by the owner or the injera, which is an Ethiopian flatbread. Additionally, Nile is very vegetarian friendly, having many meat-free meals that go beyond just salads.
The restaurant also gives visitors a taste of Ethiopian culture as well, demonstrated by Ethiopian videos and music playing throughout the restaurant. Furthermore, the staff is well-versed in customers unfamiliar with their food. In addition to instructions being present on the tables, servers are friendly and more than helpful in recommending delicious dishes to try. So long as you're not afraid of exotic flavors or the occasional bit of spice, Nile is a great restaurant for both lunch and dinner meals.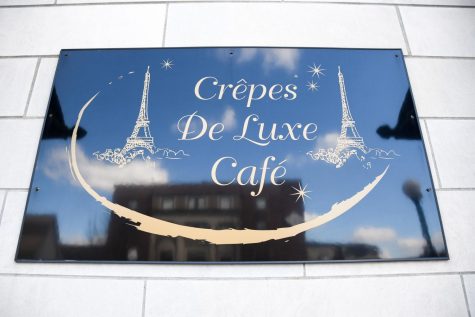 Although we have only been to Crêpes De Luxe Café a couple times, we instantly fell in love with it. For some, it may seem to go a little overboard with all the French themed decor, but that's part of its charm. The first thing that hits you when you walk into Crêpes De Luxe Café is the aroma of the sweet crepes they offer. The intermingling scent of sweet berries and chocolates is enough to cause anyone's stomach to grumble.
Tucked away in downtown Iowa City, Crêpes De Luxe Café serves savory and sweet crepes, but that is not the only thing they have to offer. We personally loved their hot chocolate and tea. While they serve some other breakfast options, the main attraction truly is the crepes, which you can watch them prepare in front of you. For those looking to get away from their food norms, Crêpes De Luxe is definitely worth the try.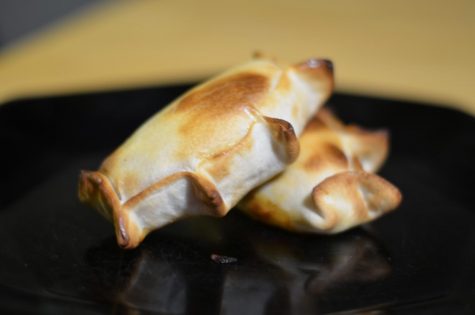 Looking for a cheap, yet mouth-watering experience with a new food? Maestro Empanada is a petite restaurant owned by native Argentinian Cristian Bejarano. One way in which he embodies the original Argentinian flavor is through sauces such as chimichurri. Chimichurri is a green sauce that consists of parley, basil and oregano. We personally enjoy it on empanadas, but if sauce is not your thing, then you can opt out and still experience a mouth-wateringly good empanada. Although the restaurant mainly sells empanadas, they also have desserts such as flan and tiramisu and drinks like soda, juice and milk.
The quaint restaurant provides a cozy atmosphere for its customers to either eat their food on the premises or take them on the go. For those who just can't get enough of the empanadas, Maestro Empanada also sells bags of frozen empanadas. The restaurant provides a more personal atmosphere for those looking to catch up with a couple friends or share stories with the owner.
We did not think we could enjoy a meal as "normal" as a sandwich until trying the BLTA sandwich at Leaf Kitchen. Served with a choice of soup or salad, we left the restaurant quite full and content with our meals. If you are searching for a bite to eat for lunch or dinner, Leaf Kitchen is definitely worth the try. While our personal favorites are the sandwiches, they also serve spectacular quiches and multiple brunch options. Along with the brunch and lunch foods, they also offer "afternoon tea" by reservation. While the best drink they sell, in our opinion, is tea, they also offer a variety of other drinks for those who do not quite enjoy the leafy beverage.
The restaurant tends to have a busier atmosphere than what one would expect, but manages to have a homey feel to it as well. The customer service is great and the waiters can hold good conversations with their clients. It is a wonderful place to either catch up with a friend or just go for lunch on your own.
Leave a Comment
Donate to West Side Story
Your donation will support the student journalists of West High School. Your contribution will allow us to purchase Scholarship Yearbooks, newsroom equipment and cover our annual website hosting costs.
About the Contributors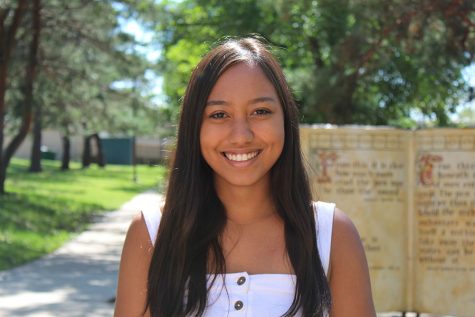 Anjali Huynh, Print Managing Editor, Co-Copy Editor
Anjali is a senior and third-year staffer on West Side Story. She is the Print Managing Editor and Co-Copy Editor. When she's not complaining about Oxford...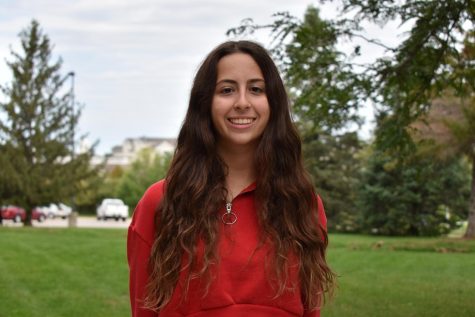 Carmela Cohen Suarez, Entertainment Editor
Carmela Cohen Suarez is a senior at West high and this is her third year on the West Side Story. She is the online Copy Editor and Entertainment Editor....