Amplifying the voices of a nation
Prisca Namutchibwe '19 aims to tell the stories of Congolese people through spoken word poetry.
A phone in one hand, a mic in the other, Prisca Namutchibwe '19 took the stage at Walk it Out. The night of March 9 had consisted of students from various cultures of the world modeling on stage and dancing to music, but the crowd fell silent as Namutchibwe read her poem, addressed to the white parents in America. In her piece, Namutchibwe urged them to teach their children about Africa and its culture. She explained how she learned about culture in America before culture from Africa, where she was born.
Namutchibwe ended her poem saying, "I was taught and learned about your country and its people, both the good and the bad. So do the same for me. Tell them and teach them about my people … and do not, do not even stop there." Her final statement was followed by an eruption of applause.
The poem was one of many that she hopes to publish in her book, filled with poetry about Africa.
Namutchibwe began her journey with poetry after attending the Summer Enrichment Institute (SEI) at the University of Iowa the summer after her freshman year.
"One of the things they had us do was write a poem about where you're from and that's what I wrote over. And then I got inspired by that," Namutchibwe said.
At SEI, Namutchibwe also watched Chimamanda Ngozi Adichie read a poem for a TED Talk about Africa. The video inspired Namutchibwe to write a book telling the stories of Congolese people through poetry.
At first she planned to pursue the project after college, but she worried that if she put it off it wouldn't end up happening. She thought, "Why don't I just do this now? Because I don't know if I have tomorrow. I don't know if I'll remember to do this after college or if I'll still have the same motivation."
Namutchibwe was born in Namibia and hasn't been to the Congo because of the conflicts that exist in the area her parents are from. According to data from the 2017 Iowa Refugee Health Report, refugees from 17 nations came to Iowa in 2017, the largest percentage coming from the Democratic Republic of the Congo.
Her goal in sharing her poetry is to be the voice for refugees from the Congo like her family. Namutchibwe wants to bring attention to the conflicts in the Congo and to tell the stories of people who have struggled, since she feels she's lived a very fortunate life in comparison to other refugees.
"I don't go to the hospital ever… I've always been at school. There's always been a car to drive me somewhere," said Namutchibwe. "I've always had food and clothes and everything. But my parent's lives have never been like that and my brother's life has never been like that. So I like watching them and hearing about their stories."
Namutchibwe says her father was a soldier when he was about her age and he was raised by aunts and uncles. She feels like there is a lot her father hasn't shared with her because he doesn't want her to know about the bad parts of his life.
"There are documentaries, there are stories, and different things like that. But that's why I wanted to write this book too, because they don't speak up about it. They don't want to remind themselves about it. And that's something I've learned just by watching," said Namutchibwe.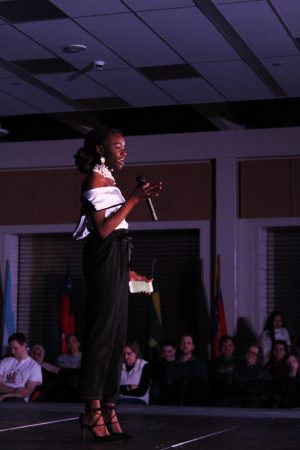 While Namutchibwe excels in poetry, she is interested in engineering as a career. The junior will be graduating early this year and plans to attend Iowa State.
"Graduating early was a plan that I've had since 5th grade and when I have a plan I stick to it," said Namutchibwe. "… I'm mostly trying to change the world earlier, as fast as I can. It's easier to give up my childhood to make sure others have theirs."
"She's very much talked about wanting to go back to her home country and ensure that there's quality, portable water available to the various different villages," said SEI Coordinator and Dean of Students, Maria Martin.
"
I'm mostly trying to change the world earlier, as fast as I can. It's easier to give up my childhood to make sure others have theirs."
— Prisca Namutchibwe '19
Martin sees Namutchibwe as a driven person who knows what she wants to do with her life. She says Namutchibwe has an effect on people that makes them want to figure their goals out.
Through both engineering and poetry, Namutchibwe is striving for a more just world for people of all backgrounds.
"I was in the back, behind the scenes at Walk it Out. And then I just saw everybody so happy about showing their culture off … I was on the verge of tears," said Namutchibwe. "And I'm like, 'Man, it's so cool that they love being who they are and through all these adversities that most people don't know what they've been through, that they're able to stand here and be the children of people who went through such hard times'."
Leave a Comment
Donate to West Side Story
Your donation will support the student journalists of West High School. Your contribution will allow us to purchase Scholarship Yearbooks, newsroom equipment and cover our annual website hosting costs.
About the Contributors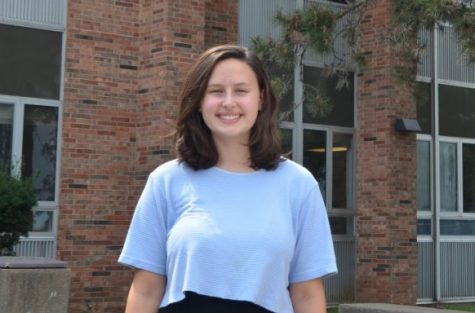 Natalie Dunlap, Online Editor-in-Chief
Natalie Dunlap is a senior and the Online Editor-in-Chief for the West Side Story. She is also involved in theatre and West High Democrats. When she's...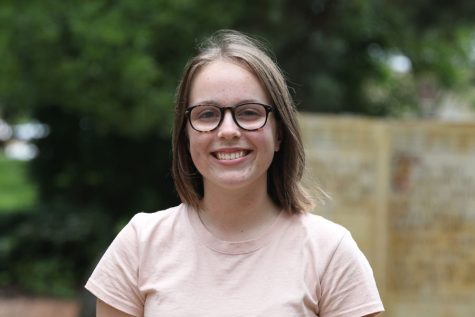 Maddi Shinall, Photo Editor
Maddi is a senior, this is her second year on staff and she is the Photo Editor. If she's not taking photos, she is probably engaging in a lively political...